Favorite Fall Pillows and Pillow Covers
Decorate for fall (and stick to your budget) by incorporating affordable these fall farmhouse pillows (or pillow covers) into your decor. Today I'm sharing a roundup of my favorites!
Please note that this post contains affiliate links which allow me to earn a small commission when a purchase is made at no additional cost to you. Read more here.
When it comes to seasonal decorating, I'm all about keeping it simple and budget-friendly. Pillows are one of my favorites ways to add seasonal touches without breaking the bank (or the storage closet!).
Actually, I love picking up pillow covers even more than pillows, because they save space and help me keep our home clutter-free. Of course, sometimes to get the look you want, you just gotta buy the whole pillow. But, it doesn't hurt to save money and space when possible.
Favorite Fall Pillows
I did some searching and found many beautiful fall farmhouse pillow covers (and several pillows too) that I think are perfect for autumn. As always, take a quick glance at the reviews before purchasing to make sure the style and fabric are what you are envisioning.
I love checking out photos that reviewers have added as that seems to be a great way to see how accurate the product description is. I also noticed while reading reviews on the pillow covers that several of the pillow covers have a semi-shiny finish. This might be unexpected as most of the photos appear more matte/rustic. Definitely something to double check before purchasing if that might not be the look you are hoping for.
Also make sure you verify if you're purchasing a pillow cover, or an entire pillow before checking out!
Without further ado, here's my roundup of favorite fall farmhouse pillows and pillow covers!
The Best Fall Farmhouse Pillows
1. Cable Knit Throw Pillow Cover (similar, original out of stock) 2. Beige Checkered Pillow Covers, 3. Pumpkin Patch Throw Pillow Cover, 4. Grateful, Thankful, Blessed Throw Pillow Cover, 5. Home Sweet Home Throw Pillow Cover, 6. Plaid Pillow 7. Fall Pumpkin Truck Throw Pillow Cover, 8. It's Pumpkin Time Throw Pillow Cover

I hope you found a pillow cover or two that you loved from this post! Enjoy shopping!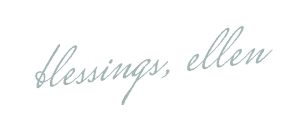 More From Bellewood Cottage