How Long Can You Use Solly Baby Wraps?
Looking for a cozy baby carrier for your newborn? Wondering how long you can use Solly Baby Wraps? I'd love to answer your questions, plus share some tips for saving money and getting the most value from your baby wrap.
Please note that this post contains affiliate links which allow me to earn a small commission when a purchase is made at no additional cost to you. Read more here.
How Long Can You Use Solly Baby Wraps?
If you are considering purchasing a Solly Baby Wrap, you've probably been wondering if it'll be worth it. After all, babies grow fast, right? Well, rest assured, you'll have plenty of time to wear your baby before he or she outgrows the wrap.
Solly discount code: Use my code BELLEWOOD10, valid for 10% off your Solly Wrap or other Solly products. Enjoy!
Like I address in my complete Solly Baby Wrap review, Solly Baby Wraps are able to be used with babies 8-25 pounds. This means you can use the wrap all the way through the first year for many babies.
Need a wrap you can use with older babies? Solly also offers a Loop Carrier which is designed for little ones from 15-45 pounds. This carrier will allow you to carry even larger toddlers. Note that I haven't yet tried the Loop Carrier myself and this post is about the original Solly Baby Wrap.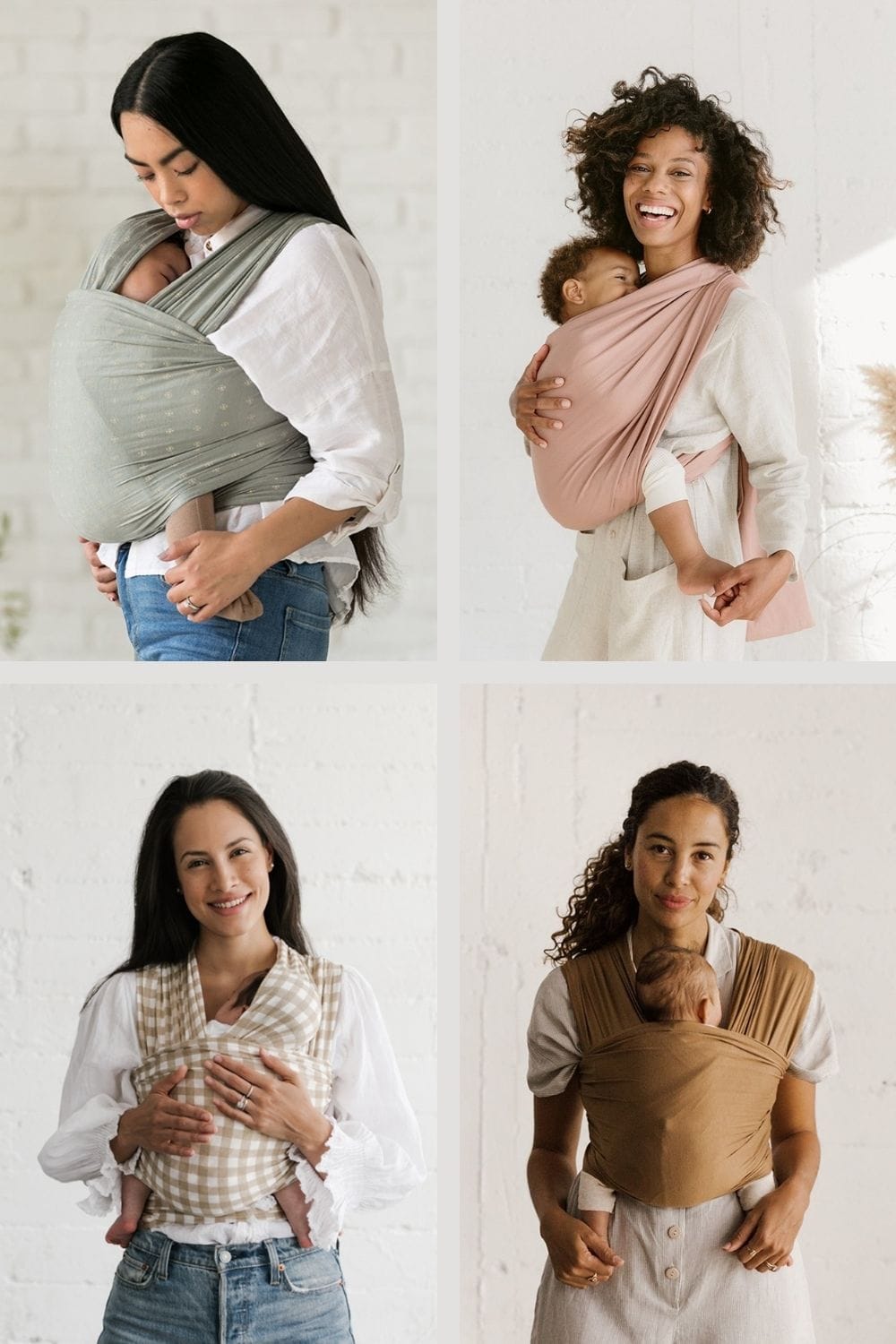 When You Will Use It the Most
The reason why I so strongly recommend purchasing a soft Solly Baby Wrap is because it's such a lifesaver in the newborn stage. It might sound like a short period of time–after all, baby will be sleeping through the night before you know it, right?
But, realistically, those weeks can be really tough. Being able to hold your baby close and have your hands free is a great way to bond, process emotions, and care for your baby while still being there for your other children (or tasks that simply have to get done).
I found that the cozy and stretchy Solly Baby Wrap was most comfy for me and my little in the first six months. After that we used it less frequently, but I was still glad to have it on hand in the diaper bag for quick carries when we were out and about.
Money-Saving Tip! Always check Solly's website for sales and coupon codes before you buy. At the time of this post they are running a "Buy 1, Get One 40% Off" sale with code on their knit wraps, which is fantastic. Split with a friend, or just buy two so you have a backup when your favorite color is in the wash. (please note that sales are subject to change and information was accurate at the time of posting)
The value you will get out of your wrap in the few weeks or months alone will make the investment worth it!
Is It Worth It?
Ohhhh yes! If you don't end choosing a Solly Baby Wrap, definitely do yourself a favor and make sure you have a stretchy wrap ready to go that you can use with your newborn.
Not all baby carriers can be used "from womb to wrap" like Solly's wrap, so it truly is worthwhile to have a carrier that is ready when you might need it most.
The Solly Wrap arrives ready to wear, so imagine you are currently reading this post with a newborn in arms. You can order one now and be carrying your baby as soon as that package arrives in the mail.
Here's a few more reasons I think the Solly Wrap is worth every penny:
Your baby will sleep in it!
Hallelujah. Sometimes you need to add a little motion (like bouncing or rocking) for fussier newborns, but generally just placing your baby in the wrap and going about your day is enough to send them off to dreamland. I consistently got 2 hour naps with my little one in the wrap. Amazinggggg.
Hands free parenting
If you have other children, or you know, want to make yourself a sandwich or something, it's incredibly helpful to be able to hold baby hands-free.
Soothing, reduces crying
The comfort of being close to mom or dad is of huge importance, especially for young babies. The upright positioning of the wrap can also help little tummies settle too. Wearing baby in a carrier is an excellent choice to reduce fussiness/crying. And that helps everyone feel better!
Safe for baby and mama
Like Solly addresses on their FAQ page, the wraps are designed to distribute the baby's weight evenly across your upper body. Great for protecting your back and shoulders. Baby is kept safe too with a design that does not add extra pressure on their joints or spine.
Fits in the diaper bag
The Solly is a long piece of strong stretchy fabric that wraps around your body to create a carrier for your baby. It easily fits into the pocket that is cleverly part of the wrap itself and fits in your diaper bag no problem.
Did I mention sleep?
For some reason sleep was all I thought about those first six weeks, so I guess it bears repeating!
What Color Should I Buy?
Here's a quick tip for saving money: purchase a neutral colored wrap. Go for something that'll match most of the clothes in your closet. You might also consider choosing a color that you would enjoy wearing again for future children.
Another tip? If you see something you love that is only a part of their current collection (Spring/Summer or Fall/Winter), snap it up. I bought "Herb Floret" (below) right after my daughter was born and I'm glad I did. They don't re-release wraps from their collections/collaborations, so if you see something you like, it might be gone before you know it!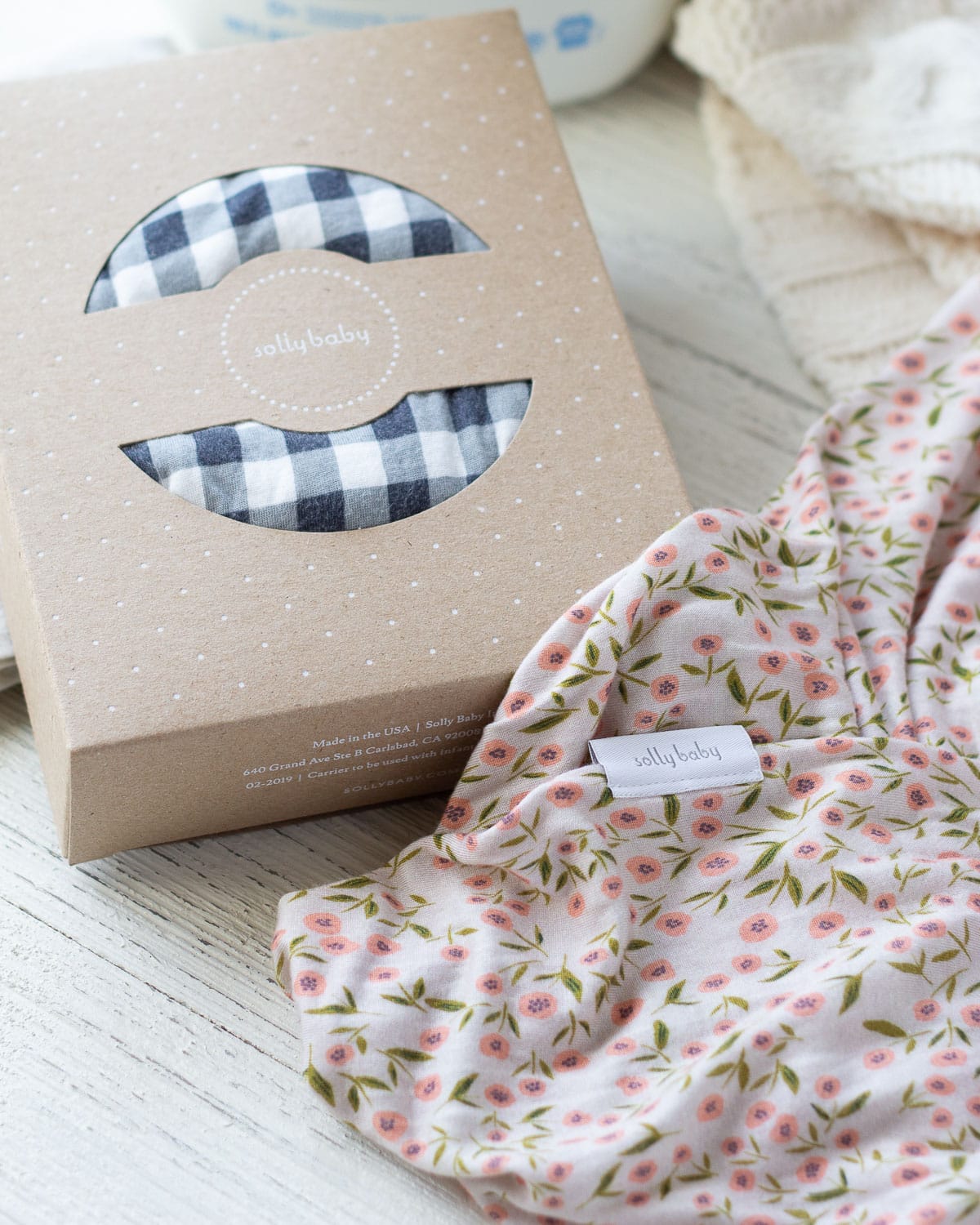 How to Get More Value from Your Solly Wrap
purchase your Solly before baby is born so it's ready to go
practice using it BEFORE baby is born!
buy a neutral color (no pattern) so it matches your favorite outfits (or any of baby's!)
wait for a sale or check current Solly promotions here
keep your wrap in your diaper bag for using anytime
leave your wrap on all day and just move baby in and out as needed
buy two wraps so you can wash one and wear the other
buy a used wrap (see note below)
The wraps hold up well (especially when washed correctly and stored correctly) so you can definitely plan to use the wrap with multiple children–or even pass it along to a friend once you are finished with it.
A note about used wraps: If you can I suggest buying a Solly Baby Wrap new. Here's why. Everyone cares for their baby gear differently and on the long piece of fabric that makes up a wrap, it's easy to miss tiny holes and stains. You cannot use a Solly if a tear or hole is found in a weight-bearing area. Even a tiny hole can compromise safety.
I've been a member of some Solly swap groups and I've seen plenty of messages from parents who purchased wraps and ended up with a used wrap that wasn't as described. It's a bummer.
If you are patient and wait for a Solly Baby sale, I think you will be really happy you decided to go with a brand new wrap.
Don't Forget the Swaddles
Since I bought my wraps, Solly has continued to add more products in their crazy-soft fabric. Sleepers, sleep gowns, crib sheets, tiny hats, swaddles. It's all gorgeous, so if you're trying to stick to a budget, I suggest you don't look too closely!
However, I did want to mention their swaddles especially. I did not realize how much nicer it is to use a knit swaddle blanket versus the really popular woven swaddle blankets.
I still love a muslin swaddle blanket, but the Solly Swaddles are just SO soft, stretchy, and lightweight. They are made from the same knit fabric (Lenzing Modal) as the baby wraps. The lightness makes the blankets perfect for swaddling newborns.
It's much easier to get a snug wrap around baby (that tiny arms don't pop out of) when swaddling with a stretchy wrap. The knit swaddles also look beautiful for newborn photos. Oh, and they make a great gift idea for baby showers too.
Any more Solly Baby Wrap questions? Let me know and I'm happy to share my experience! You can also check out my full Solly Baby Wrap Review if you would like more details on the wrap. Thanks for stopping by today!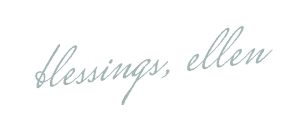 More From Bellewood Cottage