Stylish Gliders and Rocking Chairs for Baby's Nursery
Looking for a beautiful glider or rocking chair for your baby's nursery? This is the list for you! Grab my shopping tips plus see stylish gliders and rocking chairs in a variety of price points, fabrics types, and styles. Scroll through and see what catches your eye!
Please note that this post contains affiliate links which allow me to earn a small commission when a purchase is made at no additional cost to you. Read more here.
How to Choose a Glider or Rocker for Your Baby's Nursery
There's a few things to consider when choosing a glider or rocker for your little one's nursery. Any piece of furniture is an investment, so you want to select something that is within your budget and also fits your home's décor.

What You Should Look For
GreenGuard Gold Certified
I explained more of what this certification means in this roundup of white farmhouse cribs, but I'll share a quick overview here too.
Essentially, as detailed in this article from UL, a GREENGUARD certification specifies that the product in question must emit low levels of VOCs, while the GREENGUARD Gold certification (designed specifically to protect children) is even more stringent and requires even lower levels of VOCs, particularly formaldehyde emissions.
I like to look for this certification when I shop for new furnishings, but it's especially important when furnishing a room for a baby or child.
Local Returns (or free/reasonable return shipping)
Returning furniture purchased online is generally a total pain. If you aren't 100% sure you will love (and keep) your glider or rocker, I suggest opting to purchase at a store that offers reasonable return shipping or even the option to return in-store.
Policies can change, so double check before you purchase.
You can also find a store that carries the model you want in person and go there to give it a test run.
Read Reviews
Even if you plan to purchase your glider or rocker in-person, it's a great idea to read online reviews first. These reviews can help you find out if the chair wears well, if it is comfy for feeding and rocking an infant, and what the customer service experience is like.
Sturdy Design (more important than style!)
Of course we want a stylish chair for our nursery! But even more important is a sturdy design that will be comfortable and wear well. Tip: check the fabric–tightly woven fabrics tend to last longer than loosely woven fabrics.

Versatility & Longevity
If you are investing a large amount into a stylish glider or rocker, choose a chair that'll look just as at home in a living room as in a nursery. Then, when babies are grown, you can repurpose the chair to the main living spaces of your home and glean even more value from your investment.
Easy to Clean
Babies are messy! There's just no way around that. So, choose a chair with stain-resistant fabric if possible.
Optional Ottoman
Many rockers/gliders offer a ottoman separately, so don't forget to include this in your budget. I highly recommend having an ottoman (the best are the ones that glide along with a gliding chair I think!) even if you don't purchase the one that matches your chair.
Investment
While deciding how much to budget for your glider or rocker consider the following:
do you plan to use the chair for multiple children/siblings?
will the chair will be used with twins? (look for a double rocker)
do you prefer a gliding or rocking motion?
do you need a chair that can swivel (helpful for those parents who are also looking after older toddlers/children)?
could you potentially borrow a chair from a relative or find one used to save money?
Stylish Gliders and Rocking Chairs for Baby's Nursery
Without further ado, let's look at some of the best stylish gliders and rockers to finish off baby's nursery!
So first off, I had to mention one of the most budget-friendly gliders. While not overly stylish, this type of glider tends to be much more affordable than some others on this list.

I have a similar glider and while it's not as cute as some styles, it's comfortable and does the job nicely. If you want a comfy chair that looks nice and is budget-friendly, choose a cozy and affordable option like this Storkcraft White Frame Glider and Ottoman.
The Emma Glider is also on the more affordable side and a really nice feature is the 360-swivel that is great if you already have a toddler to look after while feeding and rocking baby.

This Babyletto glider/recliner is full of cool features. It reclines, swivels 270 degrees, glides back and forth, and is GREENGUARD Gold certified. It's water repellent and stain resistant and even includes a USB charging port.

If you know you will be spending lots of time in your glider, definitely consider this one.
The Ella Rocker features durable stain-resistant fabric, a moveable lumbar cushion, and an optional ottoman sold separately. This modern rocker comes in three colors: slate blue, stone gray, and limestone. It also has water-repellent/stain resistant fabric.

Now, a chair like this (note how the description calls it a "rocking accent chair") is really more designed for style than function. This rocking accent chair is perfect if you want a stylish chair (especially if you are just looking for an additional rocker for another space in your home), but not as great if you want some of the features of a chair designed specifically to function well with a growing baby (stain-resistant fabric etc.).

The Adrian Swivel Glider is another chair with some great features. A 360-degree swivel, forward/backward gliding, water-repellent and stain resistant fabric, and Greenguard Gold Certified.

The Hadley Double Rocker (1.5x as wide as a regular rocker) is excellent for parents of multiples, or if you have a toddler who wants to sit close by while you rock baby.

We all know that Pottery Barn Kids furniture is an investment, but if you are looking for a stylish rocker or glider, this is definitely the spot to look.

The Comfort Glider is GREENGUARD Gold certified, swivels 360-degrees, crafted in America, and you can even opt to purchase a brand-new slipcover if you want to change up your style.

I love a tufted chair and this rocking chair + ottoman is gorgeous.
Another GREENGUARD Gold Certified chair, the Radcliffe Rocking Chair features child-safe legs and runners (finished with a water-based paint) that include knobs on the front and back to keep the chair stable. Love that feature. No one wants a chair sliding out from underneath them when they stand up while holding a baby.

This chair looks so cozy I couldn't resist including it! But, for the investment here, I would probably be more likely to choose the Babyletto Glider Recliner or one of the Pottery Barn chairs.

The Canna Swivel Recliner/Glider, sold at Wayfair, has a gliding base, 360-degree swivel, and of course, a recliner feature. Stylish and practical too.

I personally love gliding chairs, but if you prefer a rocking motion, this wingback chair + ottoman is a great choice. It's stylish and completes a nursery nicely, but you can also purchase stationary feet to transition the chair after babies are grown.

This pretty chair rocks, glides, and swivels to make it easy to comfort baby day or night.

I hope these shopping suggestions for the best stylish gliders and rocking chairs were useful to you! Best wishes as you welcome your dear new baby!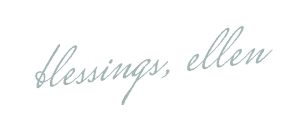 More Baby Gear Ideas