Small Chalk Paint Projects (That Aren't Furniture!)
Love using chalk paint, but don't love painting furniture? Try these small chalk paint projects that you can do easily with less time and with less paint.
Please note that this post contains affiliate links which allow me to earn a small commission when a purchase is made at no additional cost to you. Read more here.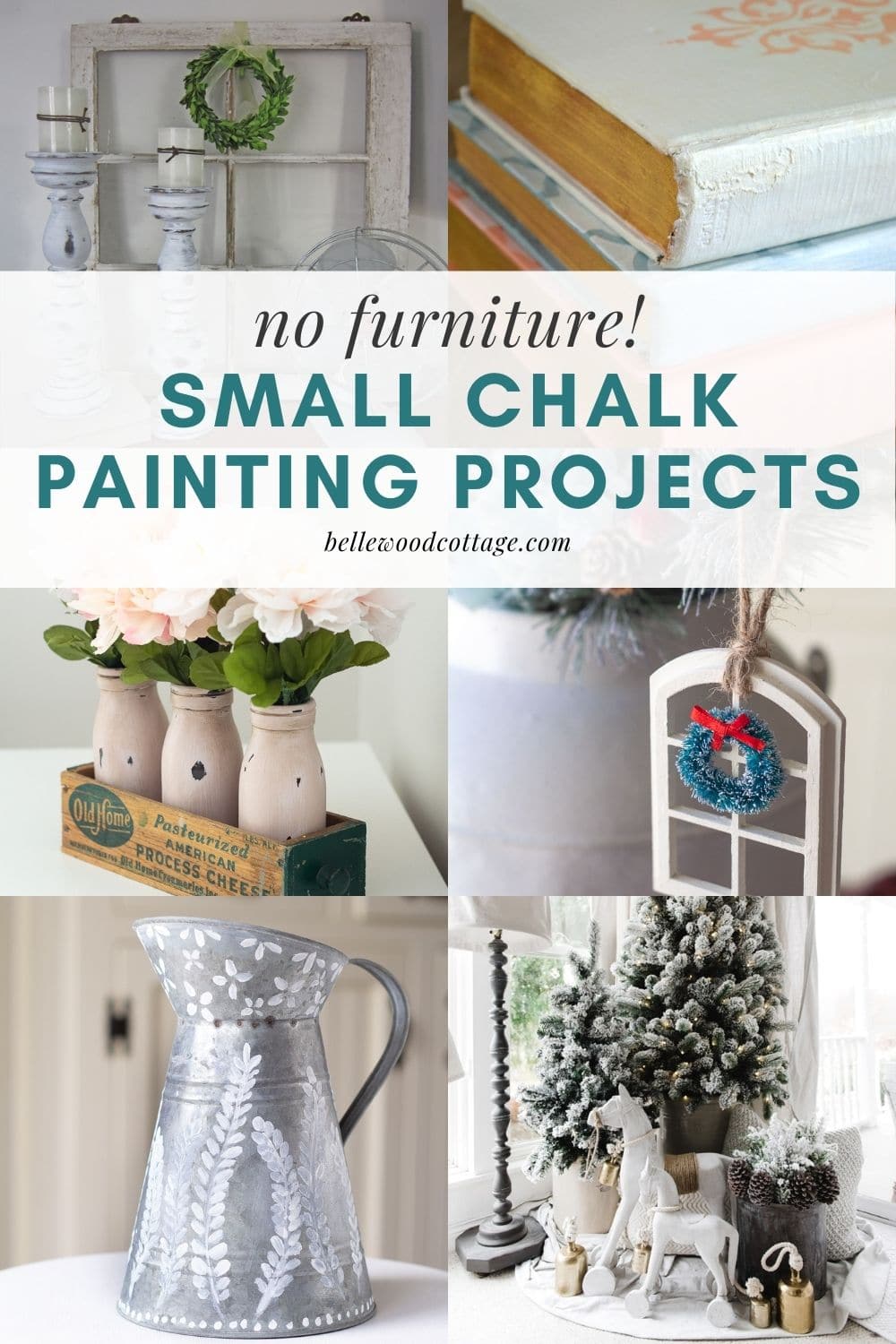 Small Chalk Paint Projects (That Aren't Furniture!)
These small chalk paint projects are great options for using up leftover paint. They are easy to accomplish even with limited time and small projects are also a great time to test out new paints and painting techniques.
I've found that chalk paint is great for transforming thrifted home décor and older pieces I already own. It sticks to almost anything (especially decorative pieces that don't get much wear and tear) so it's easy to give your home a new look.
Let's talk through some ideas!
Wondering where to buy chalk paint? Check out my post on my favorite places to shop for chalk paint, plus the brands I love to use and money-saving tips.
Paint Mason Jars
This is one of my favorites. Chalk painted mason jars are beautiful and it's so fun to experiment with different colors or designs to make them your own. Add a little distressing, maybe some twine, and flowers (fresh or faux) and you are on your way to some lovely vignettes.
These pretty mason jars from Mason Jar Crafts Love are a great example of what you can do with chalk paint and mason jars:
Chalk Paint Jars with Annie Sloan Paint: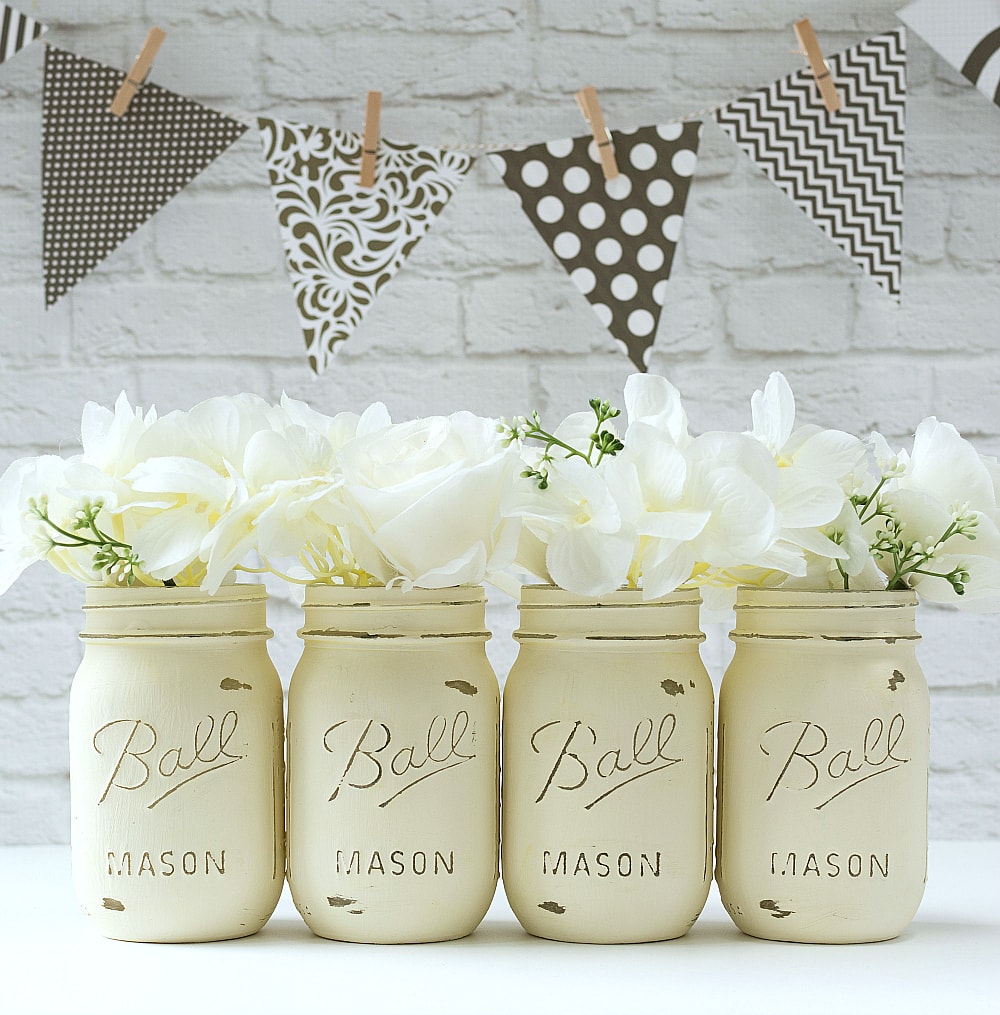 Glass Milk Bottles are painted and distressed just as easily:
Fall DIY Pumpkins
These chalk painted pumpkins are so easy and fun to make on a weekend. I used a few different colors of chalk paint to give them some depth and then sprayed them with a light coat of shimmery spray paint for some added sparkle.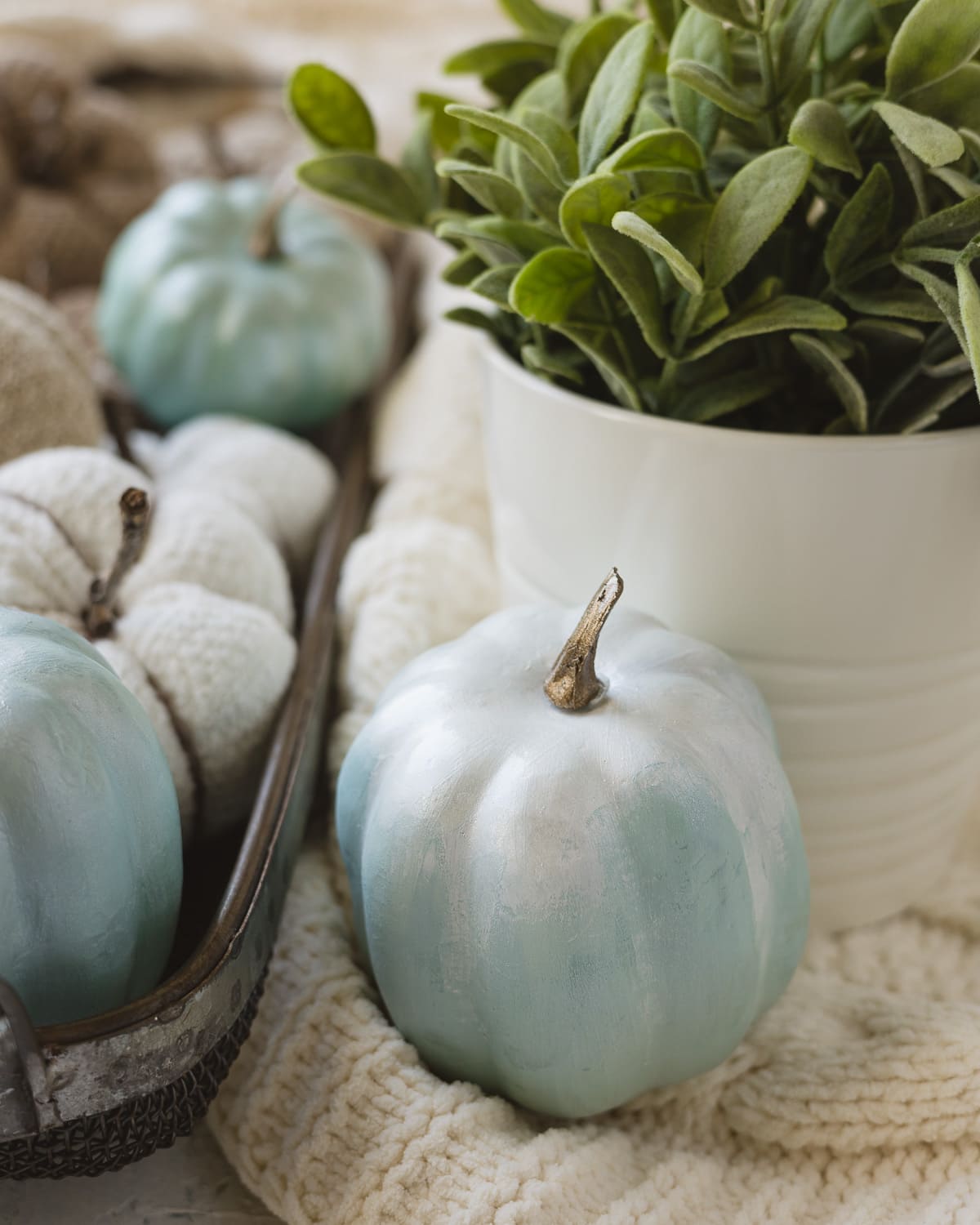 Wooden Farmhouse Sign
Hand lettered signs are popular and for good reason. It's easy to customize the style and lettering to your individual home–and they are fun to make.
Grab some sign blanks at Hobby Lobby, paint with chalk style paint, and then add decoration with a stencil, a Cricut, or hand lettering.

Picture Frame Gallery Wall
One of the first projects I originally did when we moved into our house was to collect a a bunch of thrift store frames and paint them all the same color. I painted them in Annie Sloan Duck Egg Blue and arranged them in a gallery wall in our dining room. Super quick way to fill a wall, whether permanently or temporarily.
Check out Lauren's thrifted frames that she painted with chalk style paint from the craft store.
If you'd like to try this project, but can't find enough frames that you love, you can also buy some beautiful painted frames on Etsy:

Wall Shelves
Wall shelves are easy to update with chalk paint. Dated colors and stenciled designs can be painted over (sand first if needed for a smooth painting surface) with just a few hours of free time.
Here's a few of my favorite "blank" products on Amazon that you could try painting:

IKEA Spice Racks
There are so many great hacks and DIYs with these cute spice racks from IKEA–they are a fantastic candidate for chalk painting. I have some myself that are still waiting to be painted and I'm excited to add a photo to this post once they're done.
IKEA Accessories
Other IKEA accessories and home décor that could be fun to chalk paint: a storage chest, these simple pine boxes (note that pine knots will bleed through chalk paint so you'll need to be ok with a rustic look), and this rolling box on casters.
This list of IKEA crafting "blanks" from The Homes I Have Made is filled with items that could also be potential blank canvases for chalk painting.
Vintage Books
If you have some vintage books you wish were different colors (it seems like they all start turning brown!), Wendi at H2OBungalow painted some of hers with chalk paint:
Tiered Trays
Get creative with old plates and candlesticks from the thrift store and transform them into a beautiful tiered tray for displaying your favorite décor. This tiered tray from See the Happy provides a step-by-step tutorial.
Mirror Frames
Transform an old mirror with chalk paint–great for garage sale or thrift store finds! This chalk painted mirror from Sincerely Sara D is a good example of what it could look like.
Lamp bases
On the blog Life with Neal and Suz you can see how easy it is to transform a older lamp base with a spiffy coat of chalk paint.
Flower Pots or Planters
Chalk style paints can even serve to give new life to flower pots and planters like this tutorial from Creations by Kara.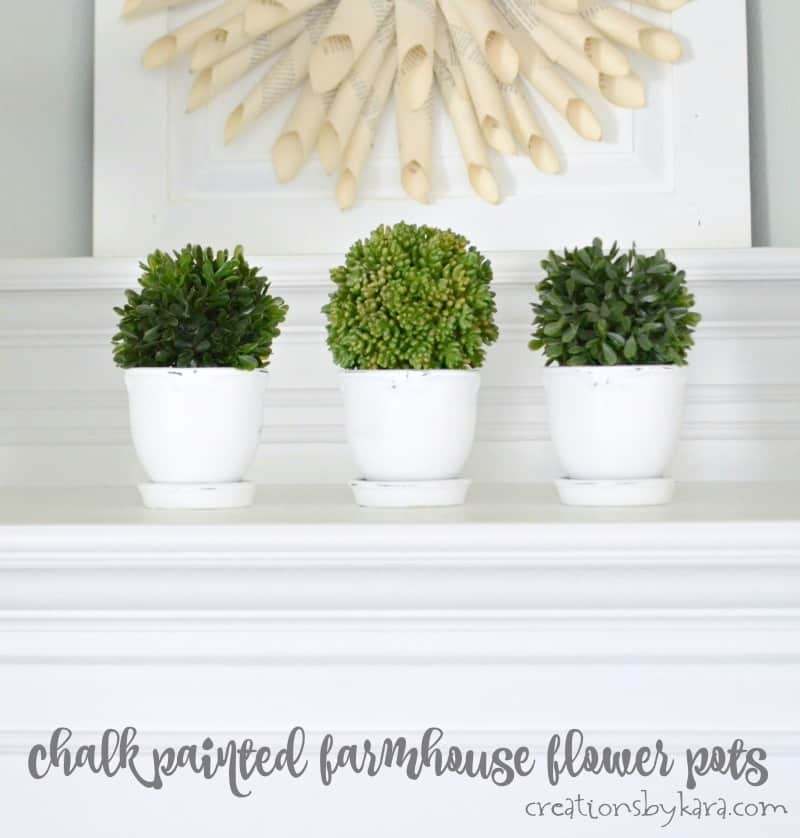 Wooden Crates
Wooden crates are a blank surface that you can customize to your heart's desire! Use chalk paint as a base and then cover the crate with a stenciled design, decoupage, an ombre painting effect, or transfers.

Candlesticks
Keep your eye out for old candlesticks while thrifting or stopping by garage sales. These chalk painted candlesticks from the Honeycomb Home were easily freshened up with a coat of white paint.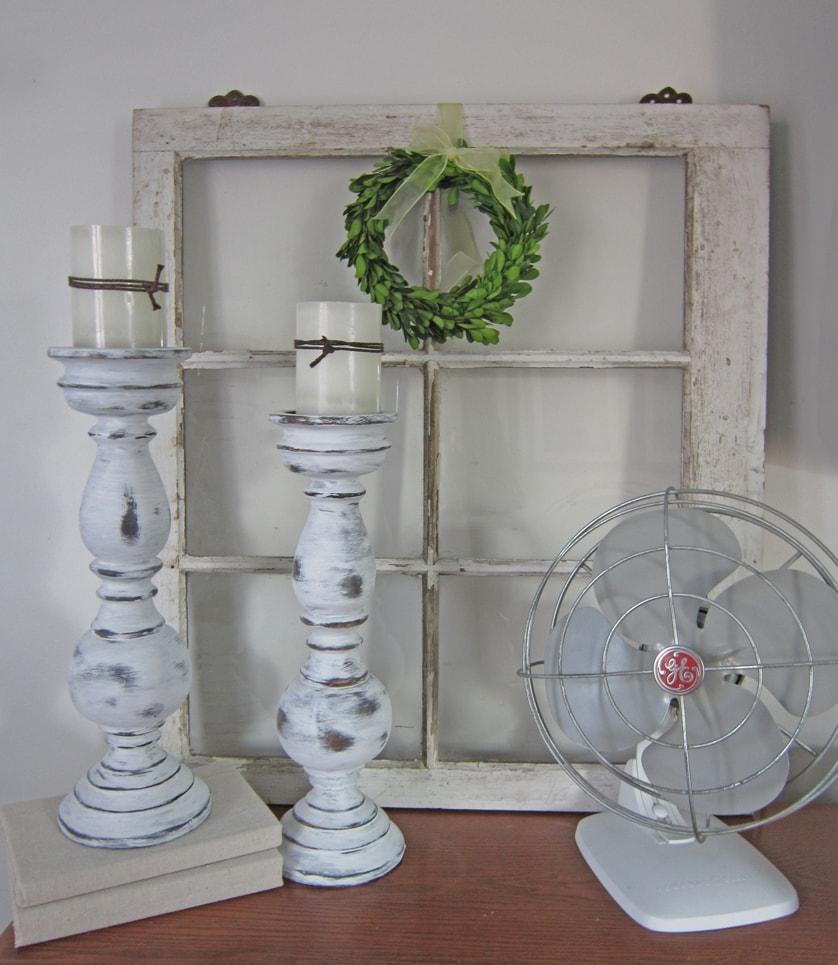 Antique Finds
Small antiques can be a good candidate for chalk painting too. Remember to always use extreme caution when handling items that may contain lead. I also suggest avoiding using paint on pricey or rare items.
IKEA Play Kitchen
Does this count as furniture? Maybe so, but it's such a small piece and so much fun to paint! My IKEA Play Kitchen is actually due for a little update since the backsplash doesn't match and drives me crazy…but you can make yours match. 😉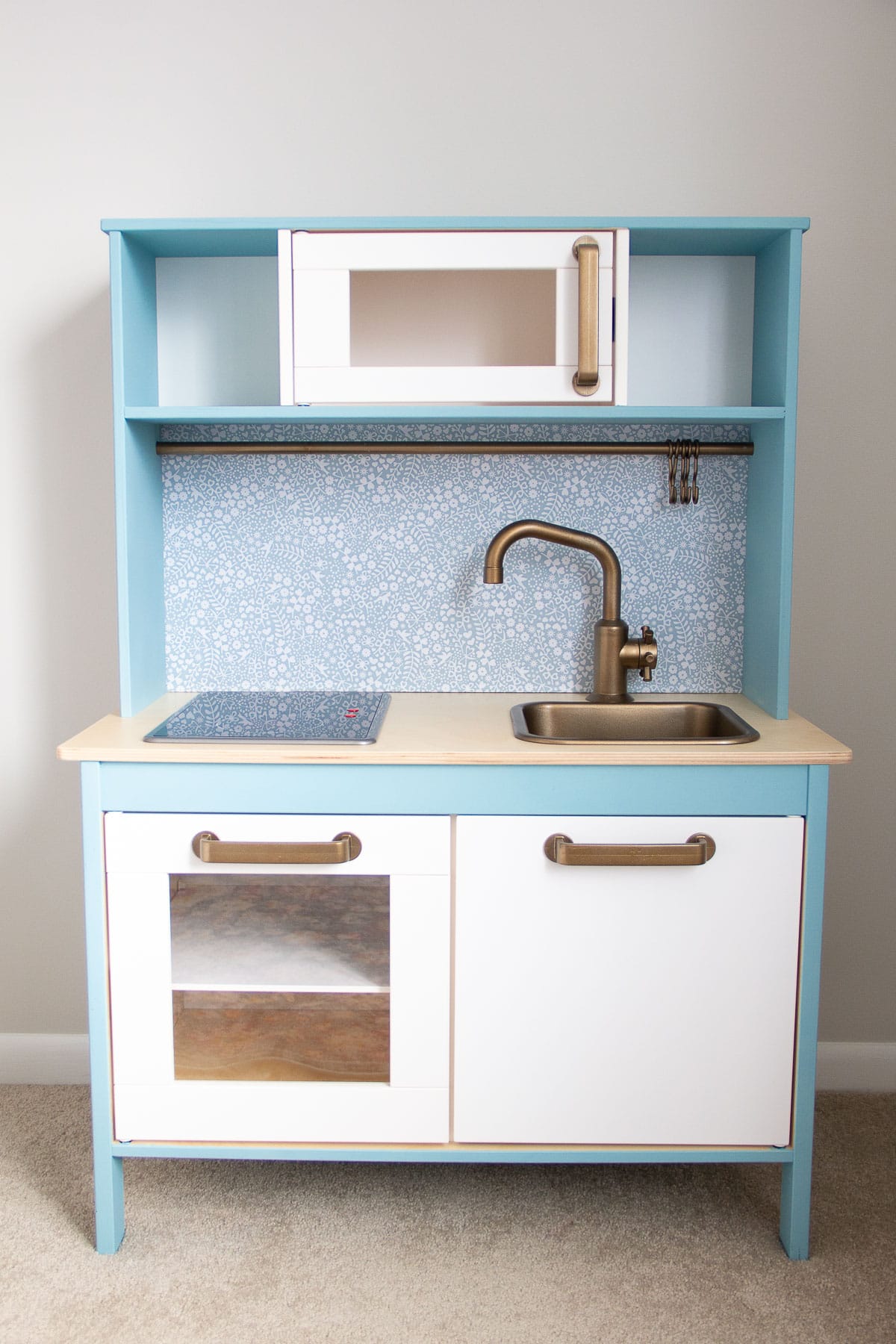 Galvanized Décor
Because chalk paint adheres well to slick or glossy surfaces, you can get pretty creative with how you use it. I had this old galvanized pitcher I planned to donate, when the inspiration struck to paint some floral designs on it with chalk paint. Easy peasy!
Old Home Décor
I mean, really the sky is the limit with home décor. Think outside the box. You might be able to use chalk paint to dye fabric (maybe some old throw pillow covers?), refresh picture frames, paint over old signs, and spruce up metal, wood, or woven décor. You can recycle glass jars into canisters, stencil a tray, paint a soap dispenser, a chandelier, and more.
Fabric and Upholstery
Yes, you can indeed paint fabric and upholstery with chalk paint. This is a game-changer process that can truly transform your décor. I personally wouldn't use the technique on furniture I planned on sitting on often, but for updating accent pieces? Would work great!
Christmas Décor
Chalk style paints are an easy way to transform décor into festive seasonal pieces. These chalk painted rocking horses from Liz Marie Galvan were painted white to blend with her farmhouse look and I think they turned out so pretty!
Christmas Ornaments
I've used chalk paint to create several fun Christmas ornament ideas on my blog, including this miniature Christmas window: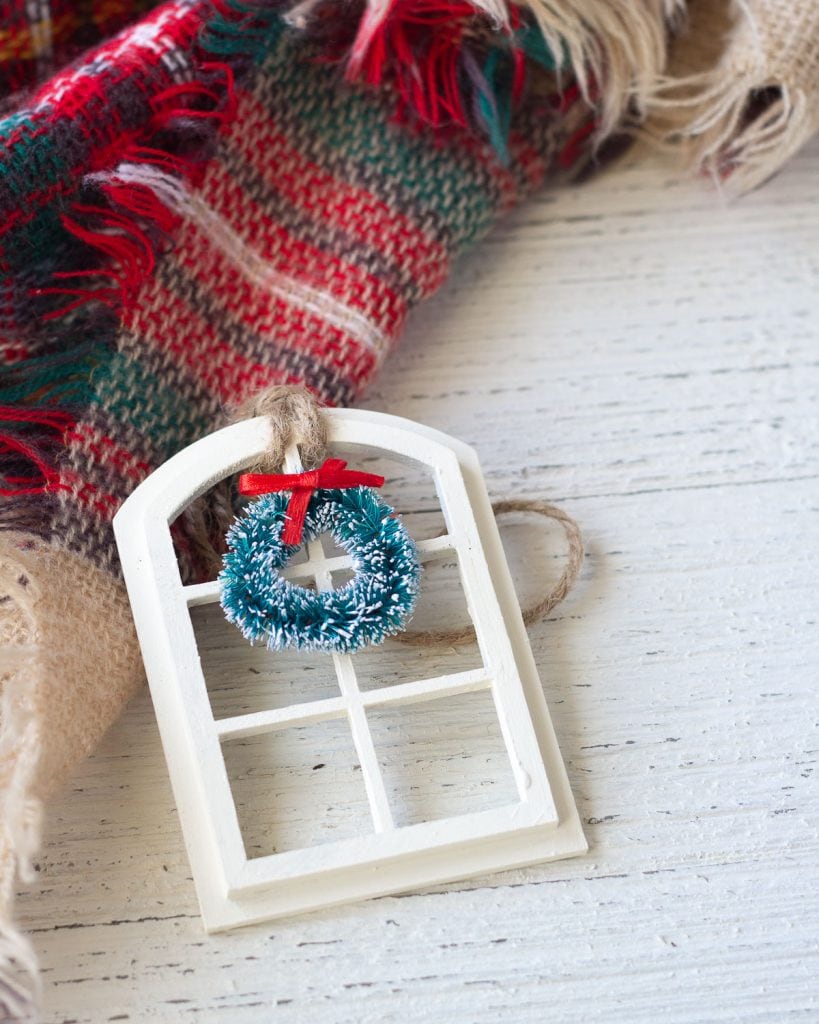 These simple distressed chalk painted ornaments work well with a farmhouse style tree and were featured on a Pioneer Woman roundup.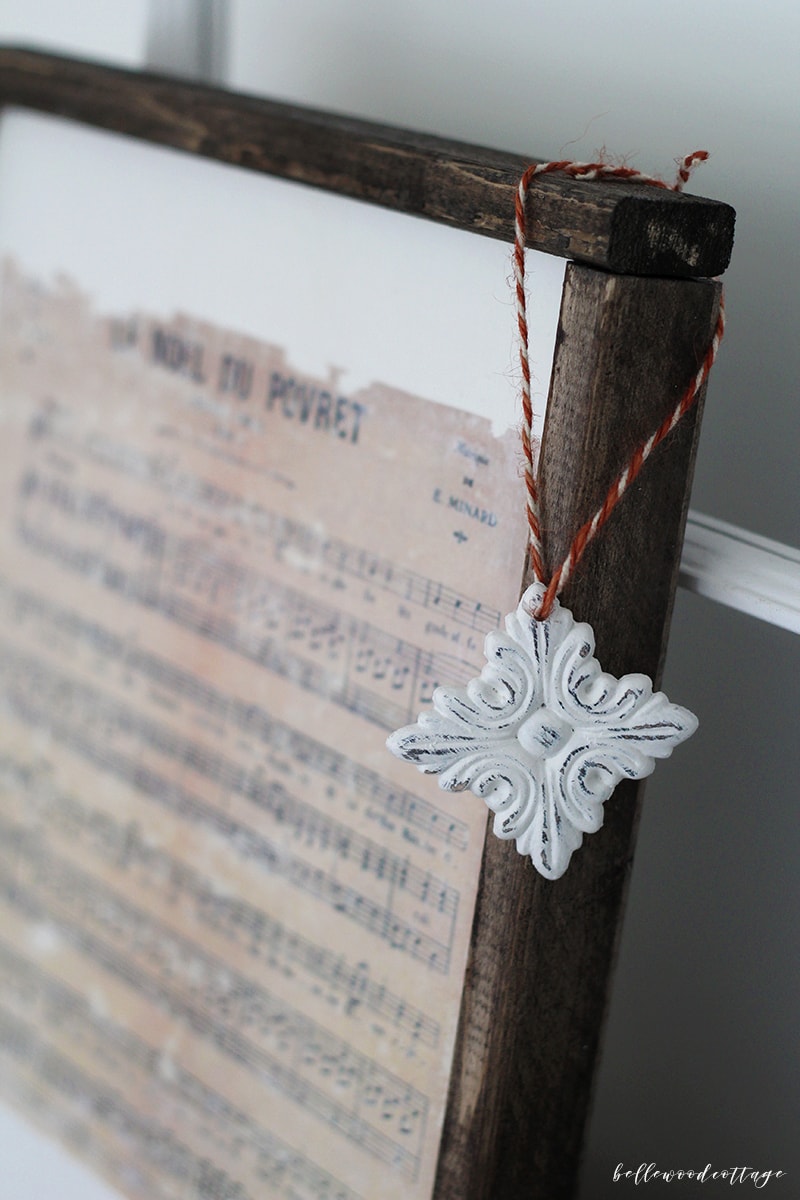 These washi tape ornaments are made from wooden beads, washi tape, and of course, chalk paint.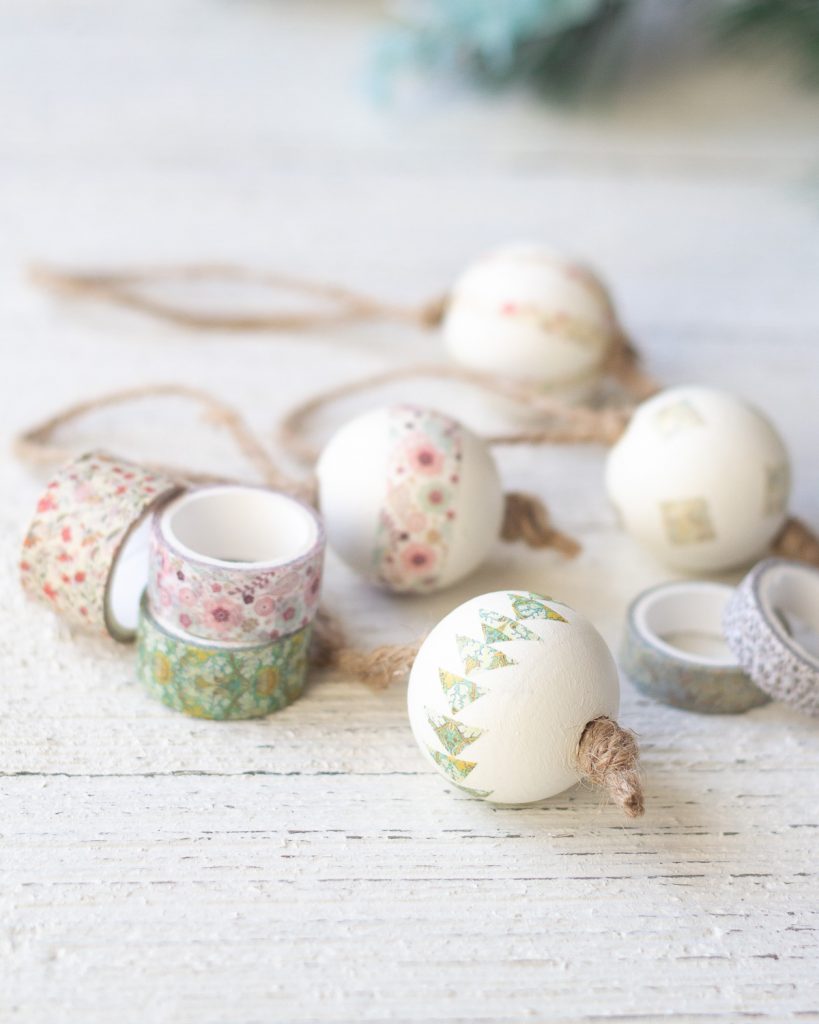 Finally, my vintage cookie cutter ornaments were made using Rust-Oleum's chalk style spray paint and vintage cookie cutters.
I hope this list of small chalk paint projects and ideas has you inspired to use chalk paint in new ways! Whether you are trying to use up leftovers, or just looking for some fun weekend crafts, small projects are so much fun to do. Enjoy painting!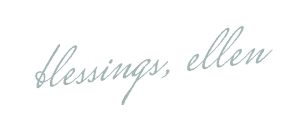 More Chalk Painting Ideas