12+ Homemade Mother's Day Gifts
Making handmade gifts is a sweet way to show appreciation this Mother's Day. DIY a gift and add your own special touch. Take a look at these Homemade Mother's Day Gifts for simple DIY gifts you can make for mom!
Please note that this post contains affiliate links which allow me to earn a small commission when a purchase is made at no additional cost to you. Read more here.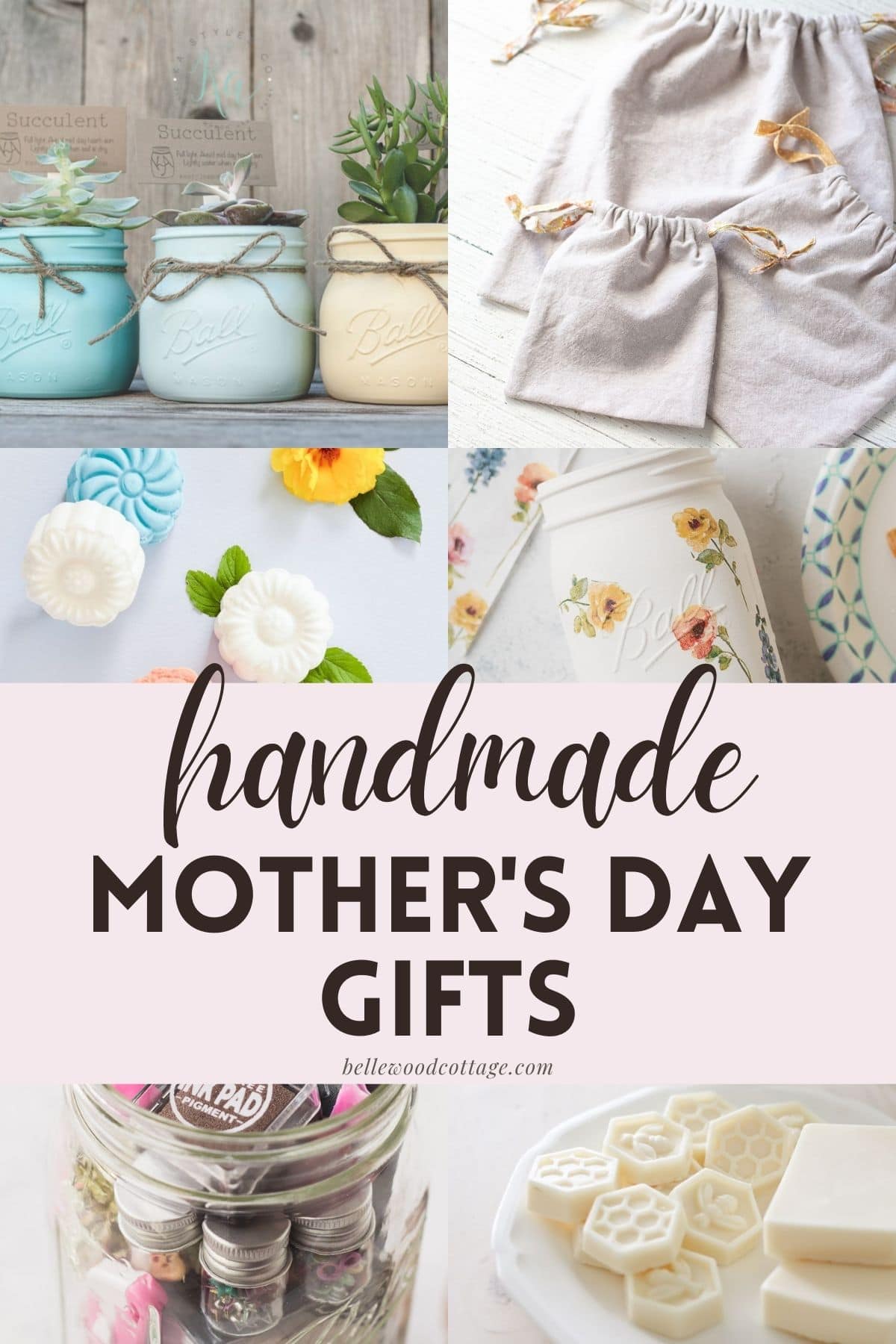 What are the best gifts for Mother's Day? While gift cards and gift certificates are popular (and well received!) they do sometimes lack a personal touch.
Combining a gift card with a simple homemade gift adds originality and creativity to your gift. Choose a project you know your recipient will love and customize it as desired to suit their unique taste.
This list of ideas includes easy projects like bubble bath bars, mini mason jar planters, reusable linen bags, mini soap bars, craft kits, and more. I've rounded up ideas from my own site as well as favorites from fellow bloggers. You'll love these easy DIY ideas!
Homemade Mother's Day Gift Ideas
Gift one of these easy homemade Mother's Day gifts alongside a gift card, a bouquet of flowers, or a meaningful greeting card for a sweet Mother's Day gift this year!
Mason Jar Craft Kit
If you have a mom who loves to craft, this mason jar craft kit can hold tiny craft supplies for general crafting, knitting, painting, crocheting, and more. The Mason Jar Craft Kit tutorial from Bellewood Cottage has plenty of suggestions for how to fill the jar (and printable gift tags). Slip in a gift card to mom's favorite craft store too!
Need more ideas for a Crafter? Here's a whole list of Gift Ideas for Crafters and Creatives.
Mason Jar Succulent Planters
House plants are popular and for good reason. Low maintenance plants are a favorite since they are easy to care for and these mason jar Succulent Planters from KA Styles are just the ticket for a simple gift that'll add cheer to anyone's home.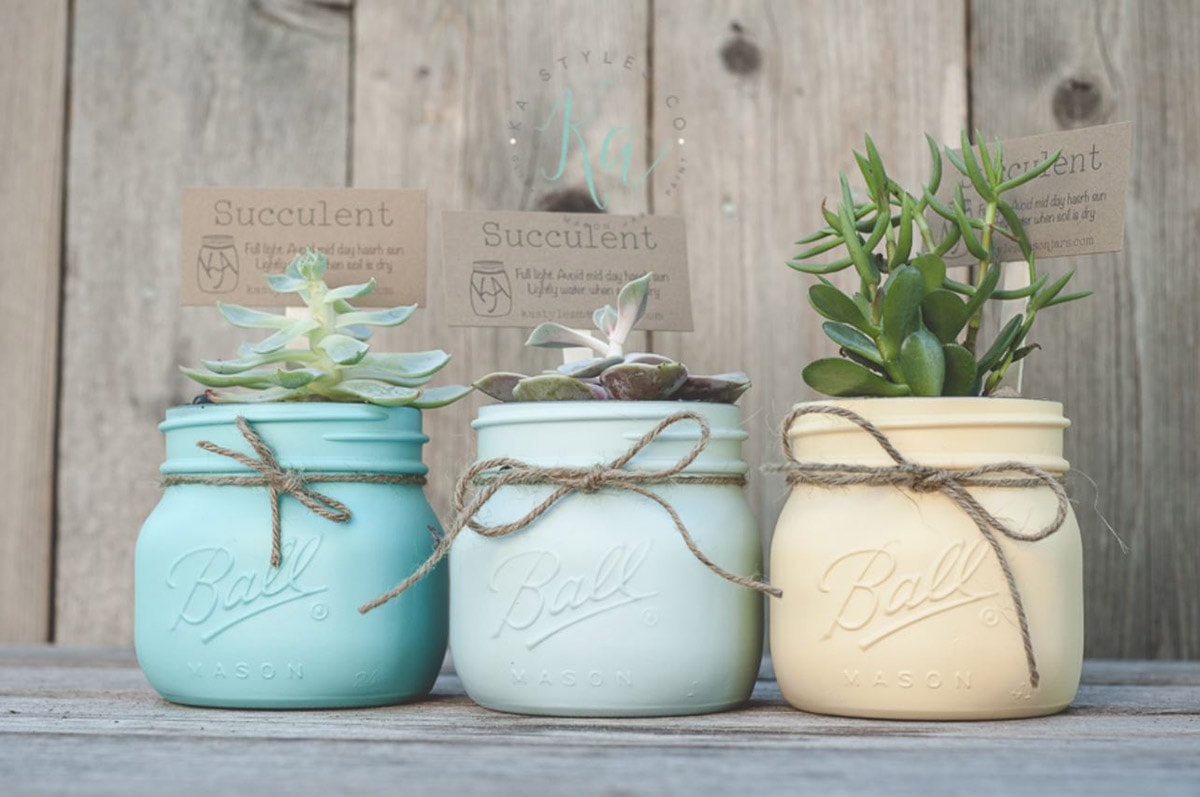 Drawstring Bags
These easy-to-sew drawstring bags from Bellewood Cottage are great to use for reusable gift wrap, storage, and a host of other purposes where you might reach for a plastic bag. Now, instead of plastic, you can swap out for these pretty linen bags. Make a set for a practical homemade gift that mom will love.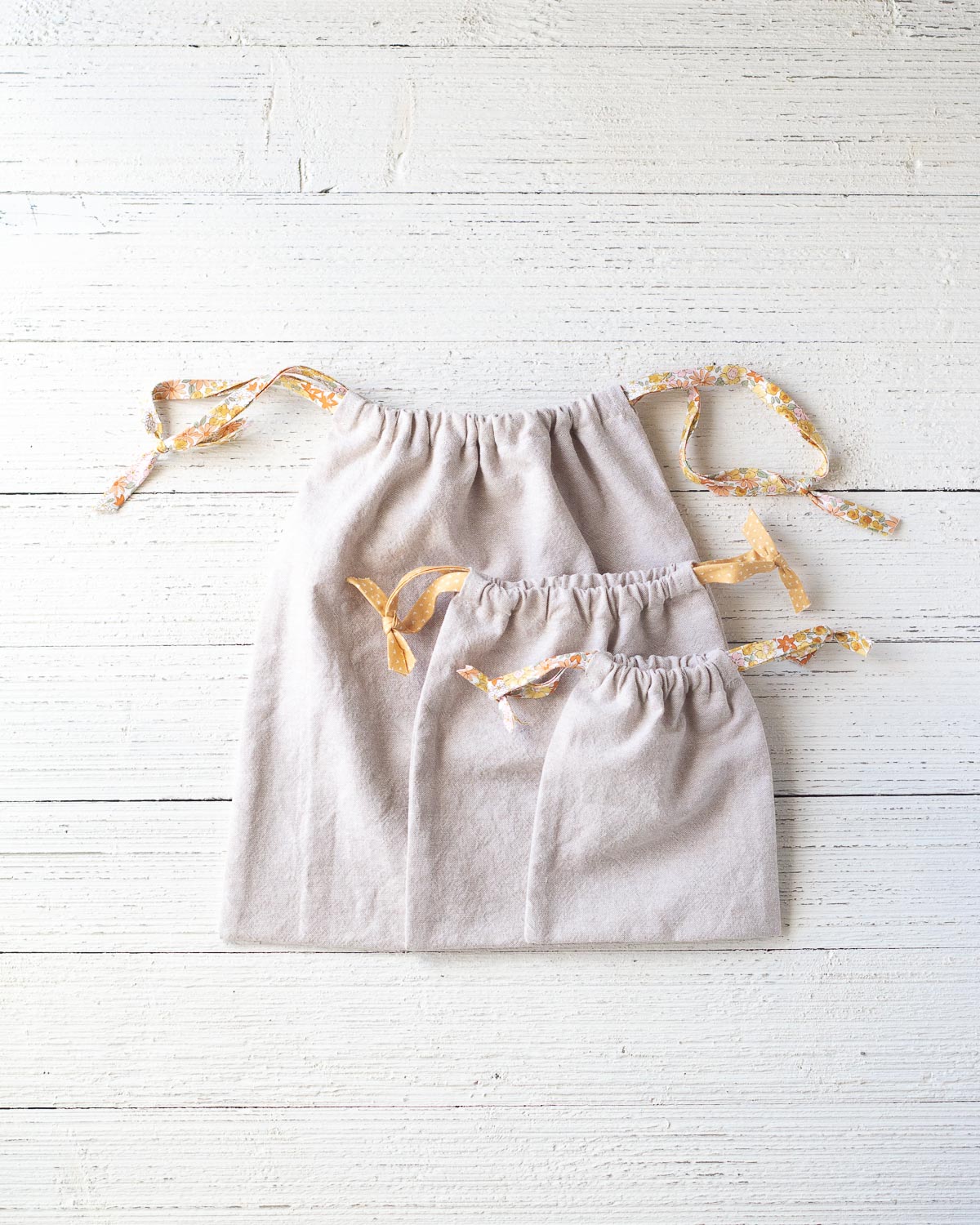 Handwritten Recipe Towel
Printing an heirloom recipe on a towel is a thoughtful gift that will be so appreciated. This thorough tutorial on how to make Handwritten Recipe Towels from It's Always Autumn will tell you everything you need to know!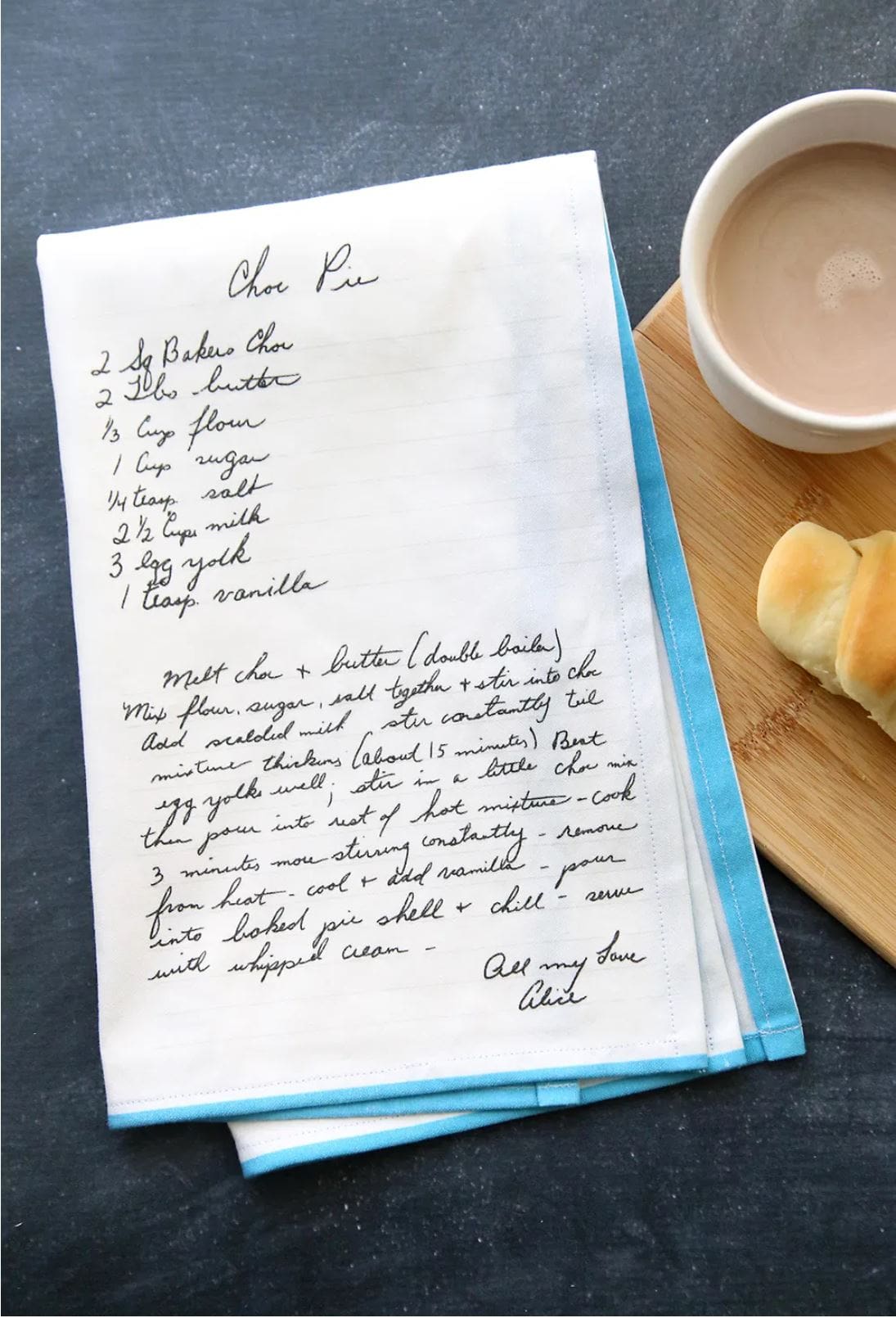 Make a Handmade Wreath
This beautiful handmade Faux Eucalyptus Wreath from Maison de Pax is a lovely gift for the home decorating enthusiast. The project starts with a grapevine wreath and branches of faux eucalyptus (found online or at the craft store) and can be completed in about 20-30 minutes. Actually, this would be a fun project to make with mom too!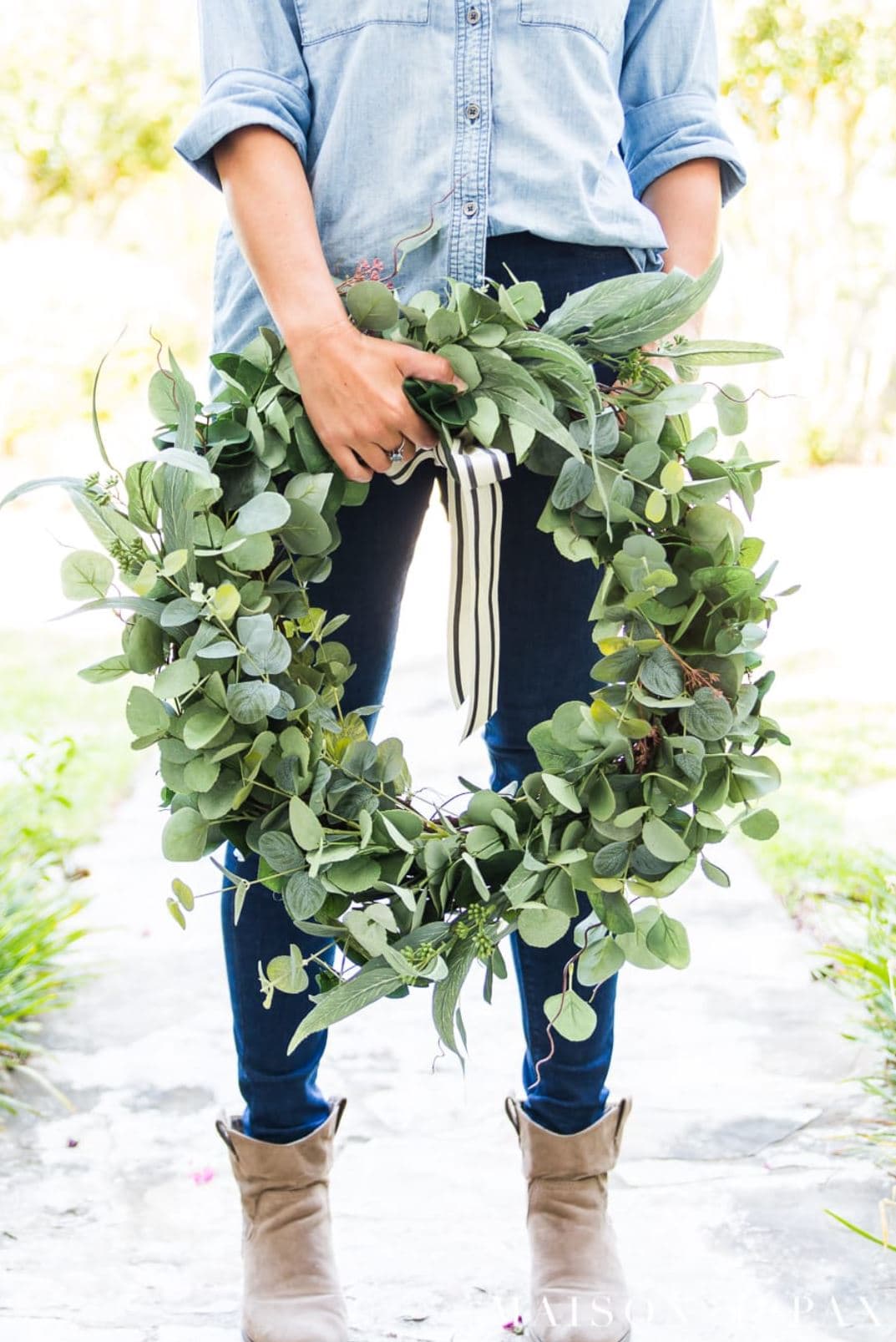 Mason Jar Sewing Kit
In the same vein as my mason jar crafting kit, this Mason Jar Sewing Kit is filled to the brim with handy sewing supplies like embroidery scissors, a tape measure, pins, bias tape, fat quarters, a pin cushion, and more. These little jars are so fun to customize!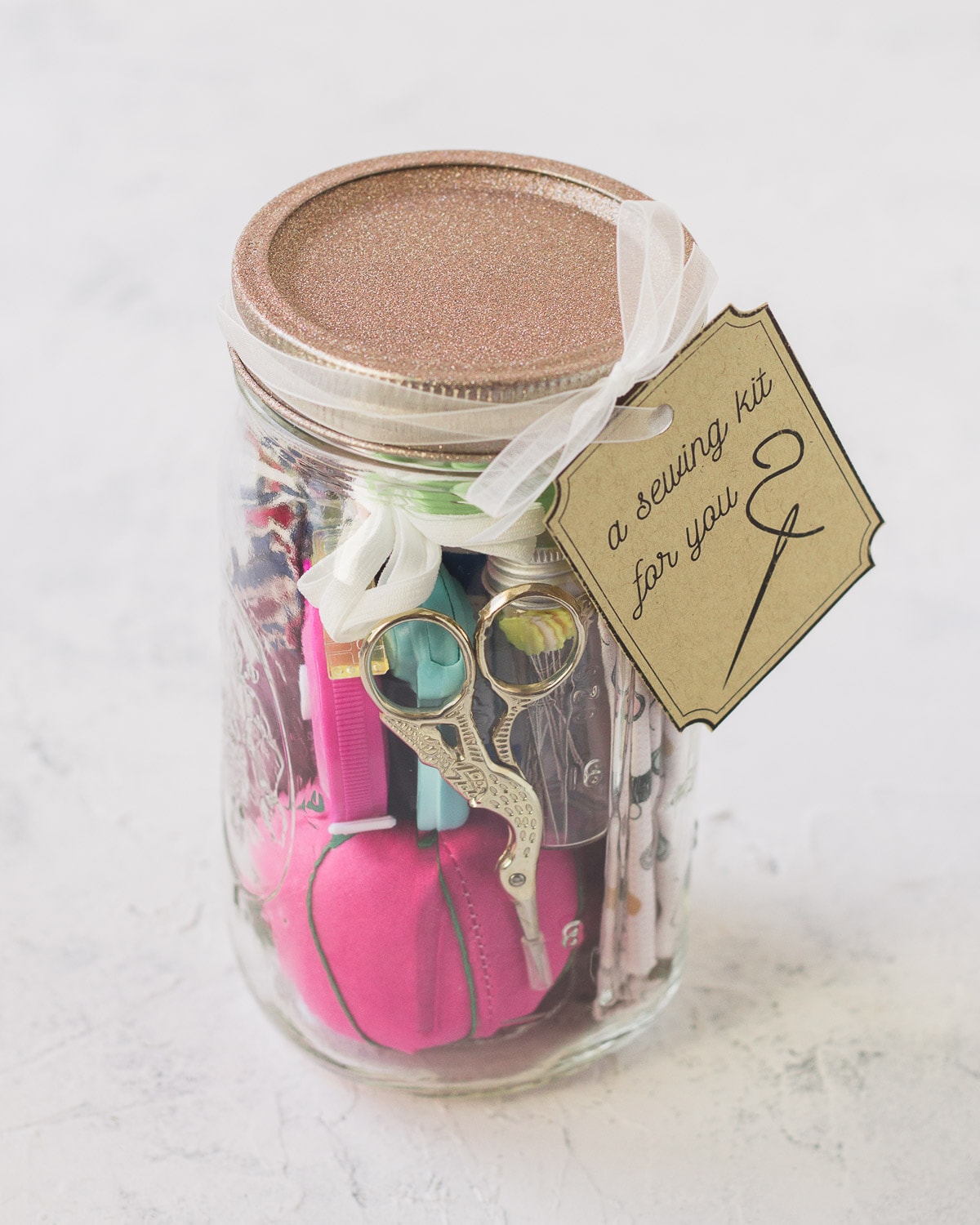 Bubble Bath Bars
Bubble Bath Bars from A Beautiful Mess are a doable DIY that starts with liquid bubble bath. You can customize your colors (even try using natural food dye) and use a variety of molds to get the look you want. Note that the bars do take 24-72 hours to cure, so you'll want to get started ahead of time.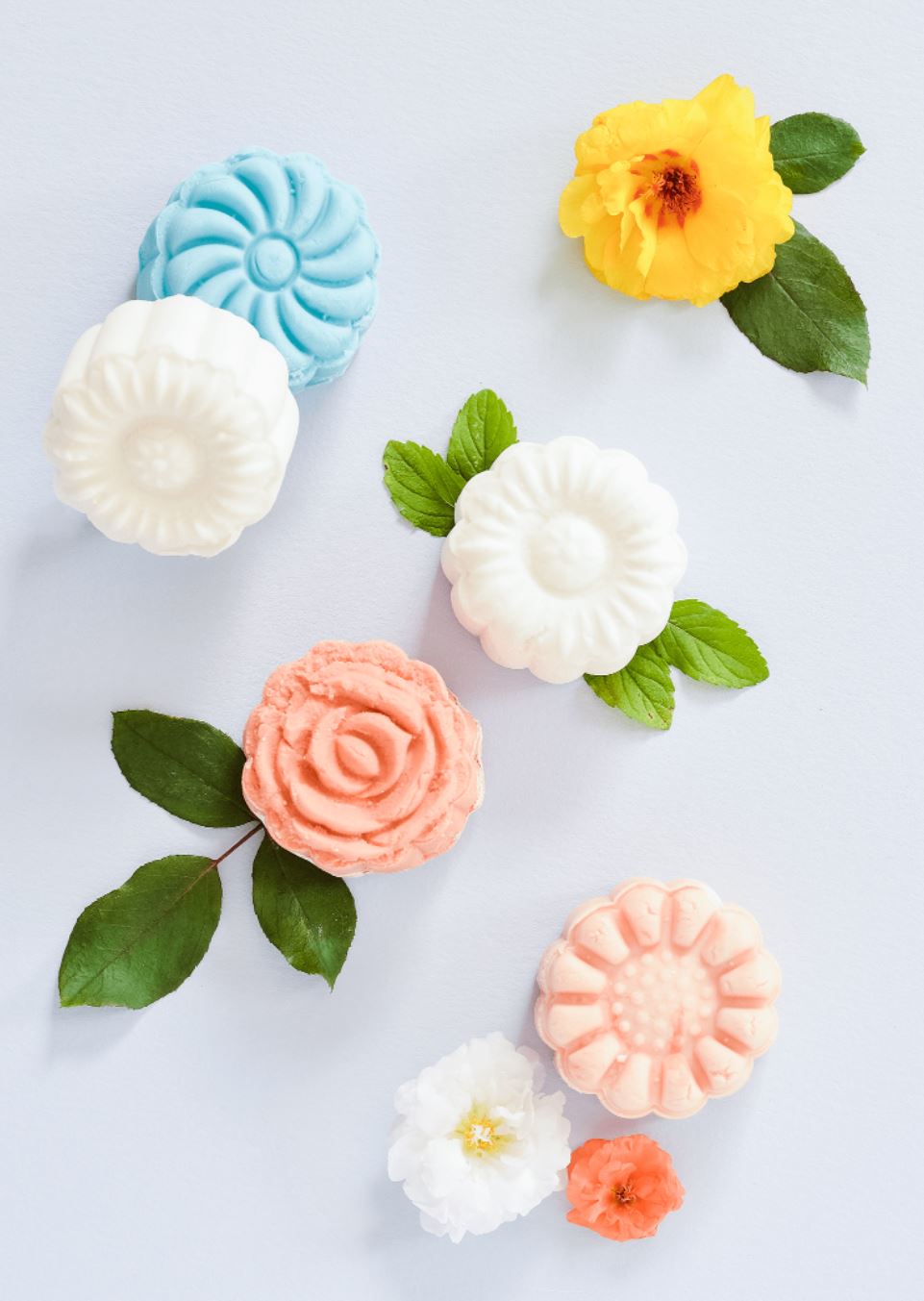 Handmade Soap
Handmade soap is a practical gift that can be easily customized. This Goat Milk and Honey Soap from Tidbits starts with a melt-and-pour soap base, making this project much quicker than creating homemade soap from scratch.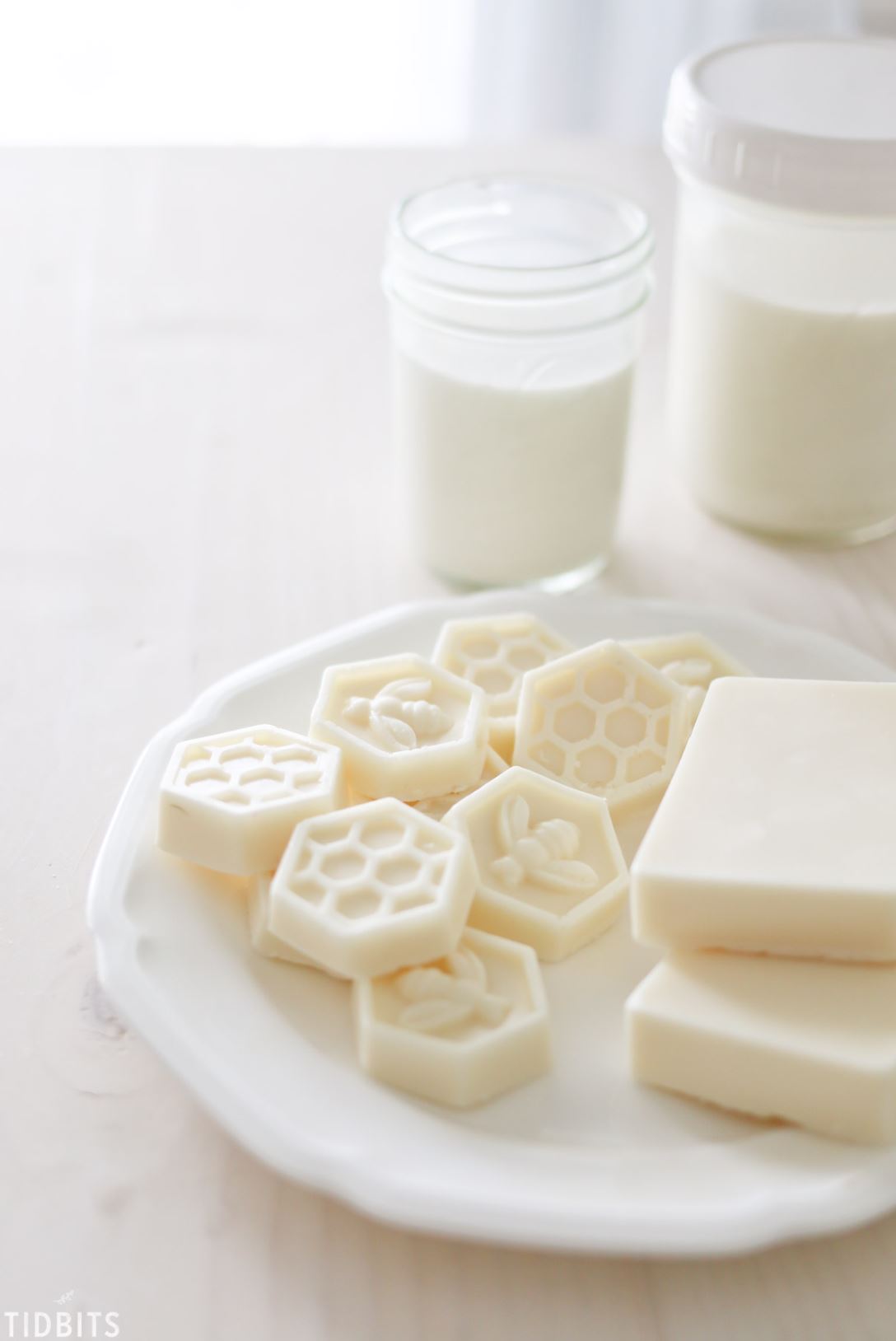 Painted Mason Jars
Painted mason jars can be used as "gift wrap" (for a gift card, wrapped treats, etc.) or the decorated jars can be used for storage, a vase, or a planter. Here's how to paint mason jars with chalk style paints and spray paints.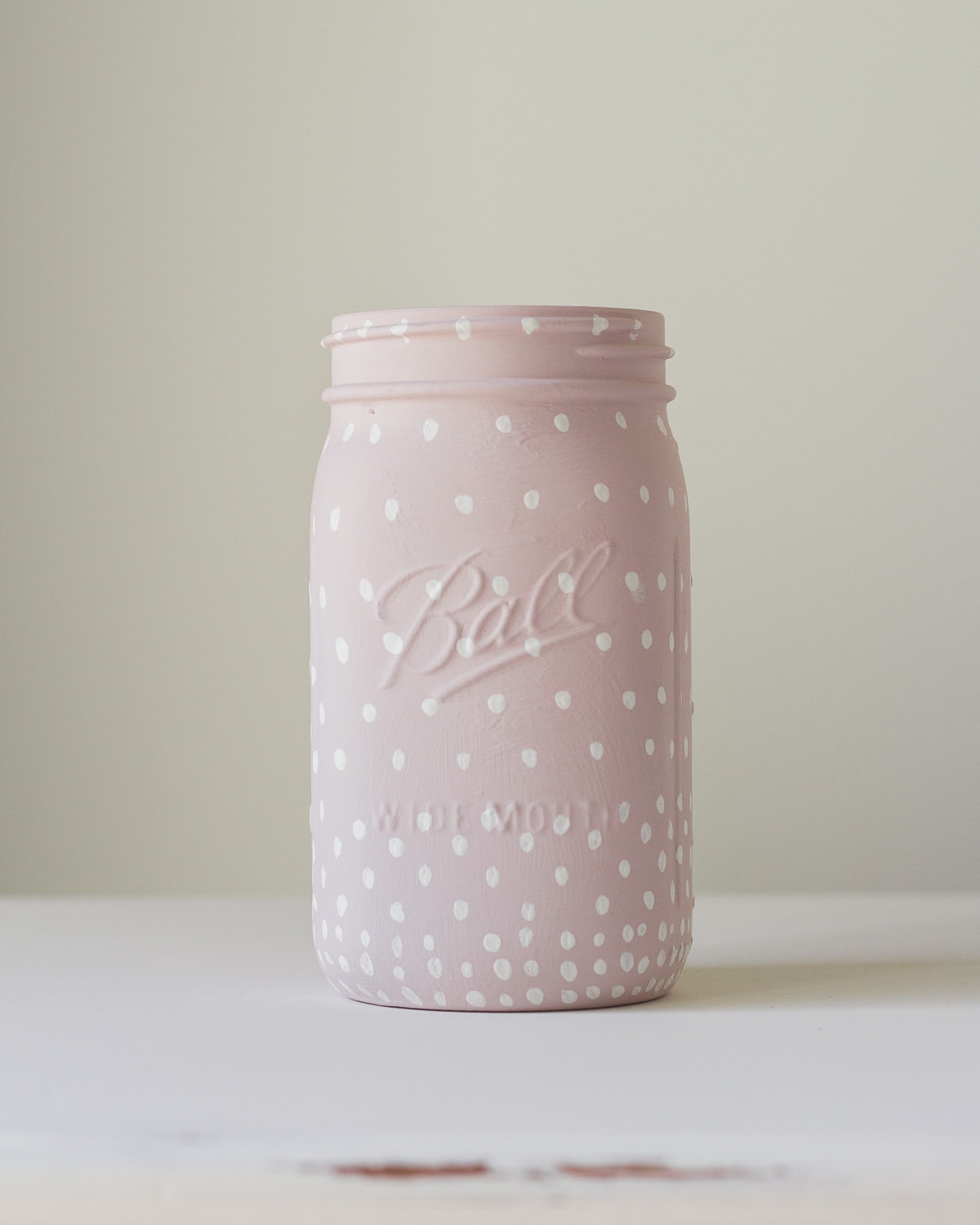 Floral Mason Jar
This Floral Mason Jar (Bellewood Cottage) is perfect for storing odds-and-ends (or holding flowers of course!). It's made using chalk style paint and decoupage (I used thin layers of paper napkins for the florals). It's very easy and the end result is pretty!
Want more mason jar ideas? Here's a whole list of Handmade Mason Jar Gifts!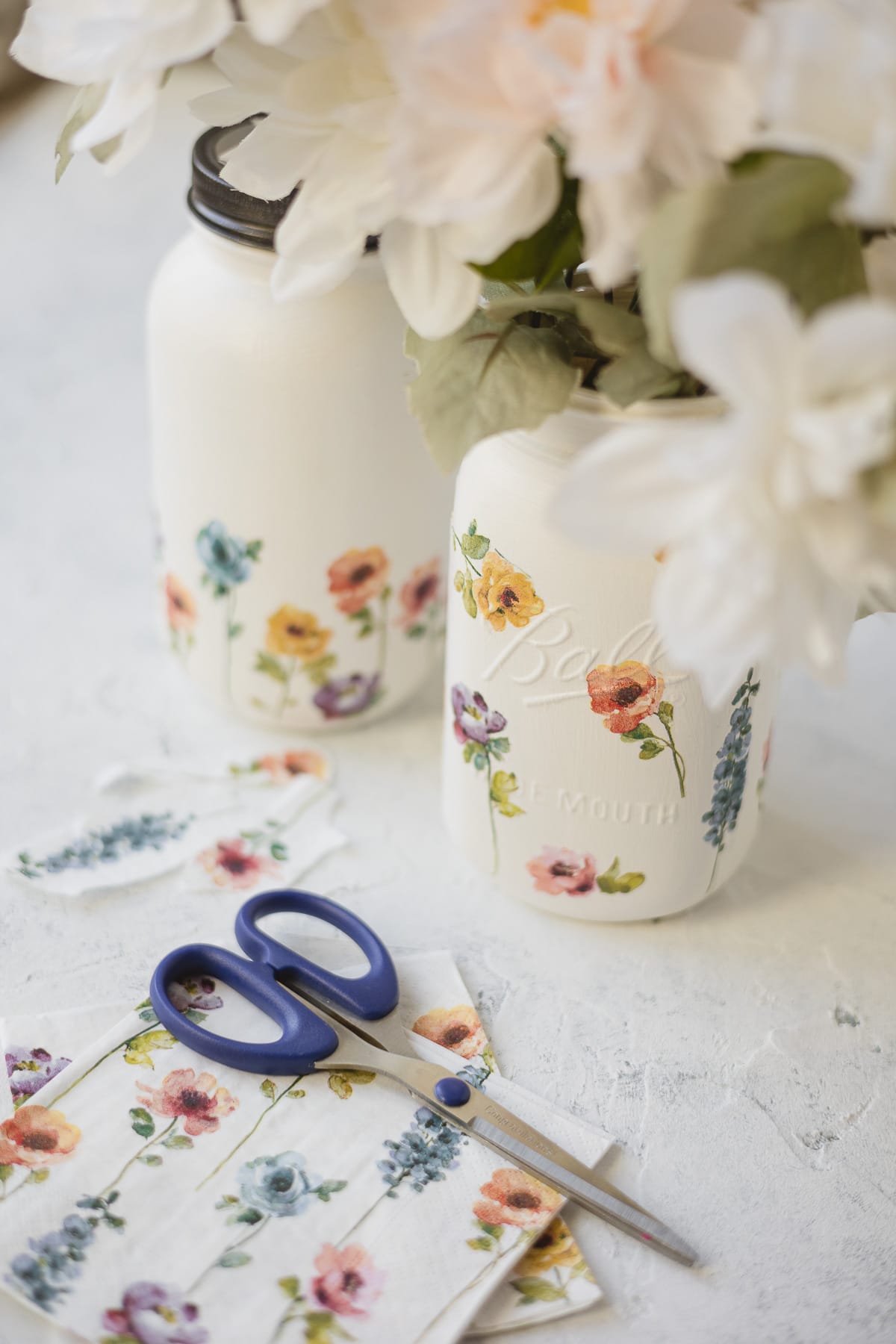 Homemade Brownie Mix
If mom has a sweet tooth, try whipping up some Homemade Brownie Mix from Sugar Spun Run. Pour the brownie mix into a mason jar, add a cute gift tag tied on with string, and you are ready to gift this easy homemade dessert mix!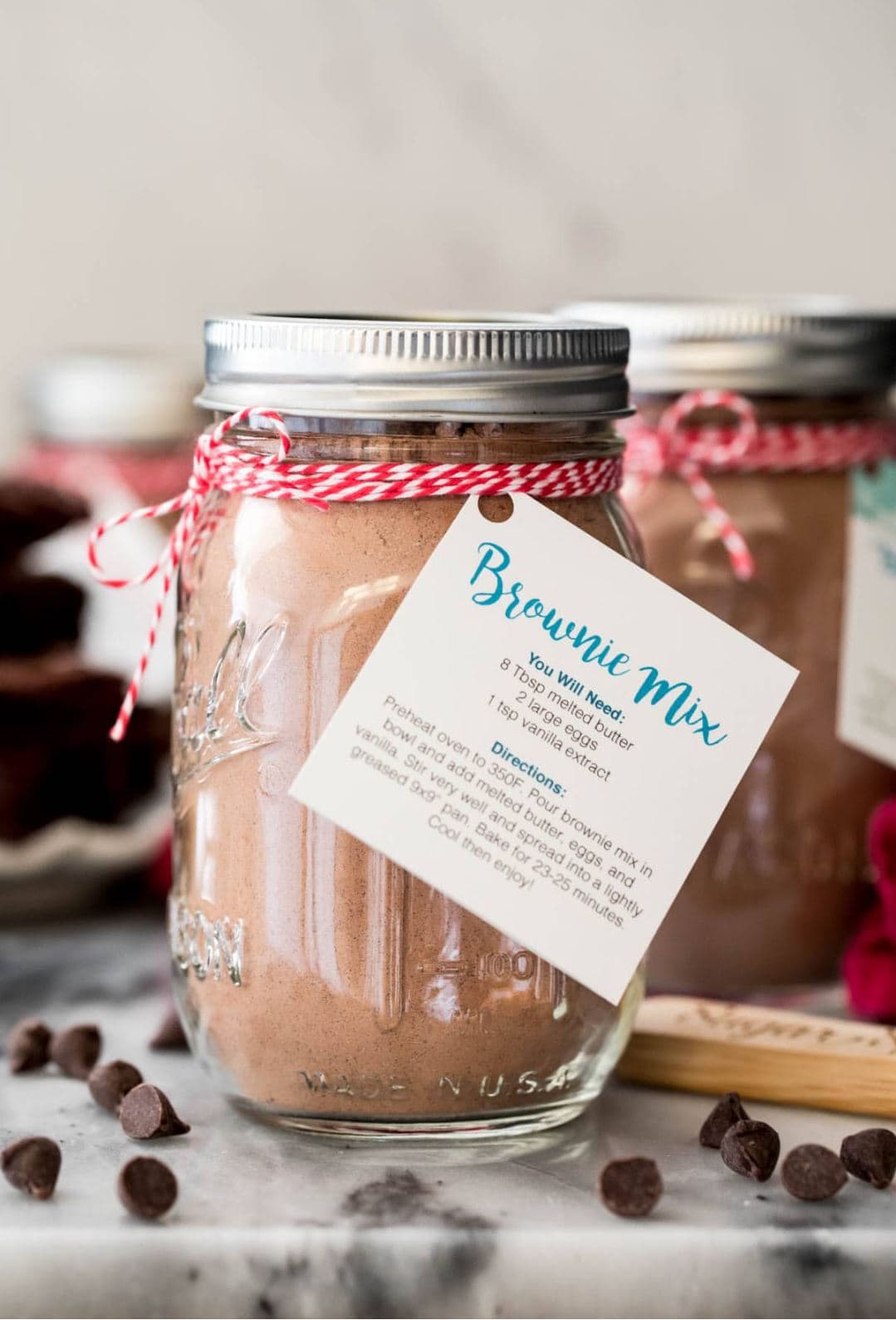 Make a Giant Cookie
Did you know you can bake just one cookie at a time? These single serve cookies are inspired by the giant cookies that Crumbl Cookies serves up and they are the perfect addition to another gift. Make the Milk Chocolate Chip Cookie (complete with giant chocolate chips) or the Frosted Sugar Cookie from Bellewood Cottage.
DIY Silhouette Art
Grab an old photo or two and try making this sweet DIY Silhouette Art from Lovely Etc. Moms will love having their favorite memories of their littles captured in a silhouette format.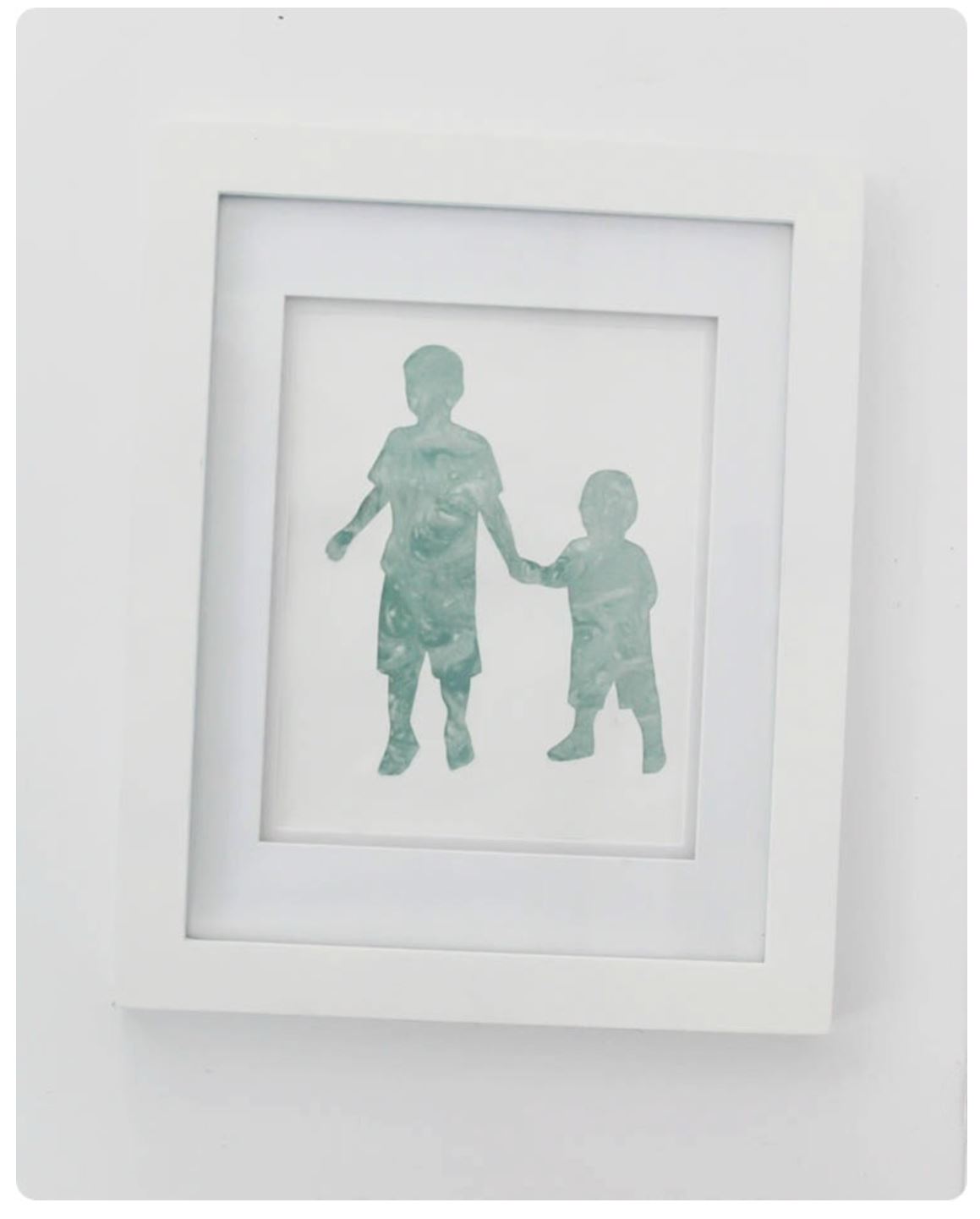 It's always special to receive a gift with that extra thought and time poured in so I hope these tutorials provided some inspiration for your own homemade Mother's Day gifts this year! Happy crafting!
More Gift Guides