Crumbl's S'mores Cookie REVIEWED!
Is the Crumbl S'mores Cookie any good? Here's my review!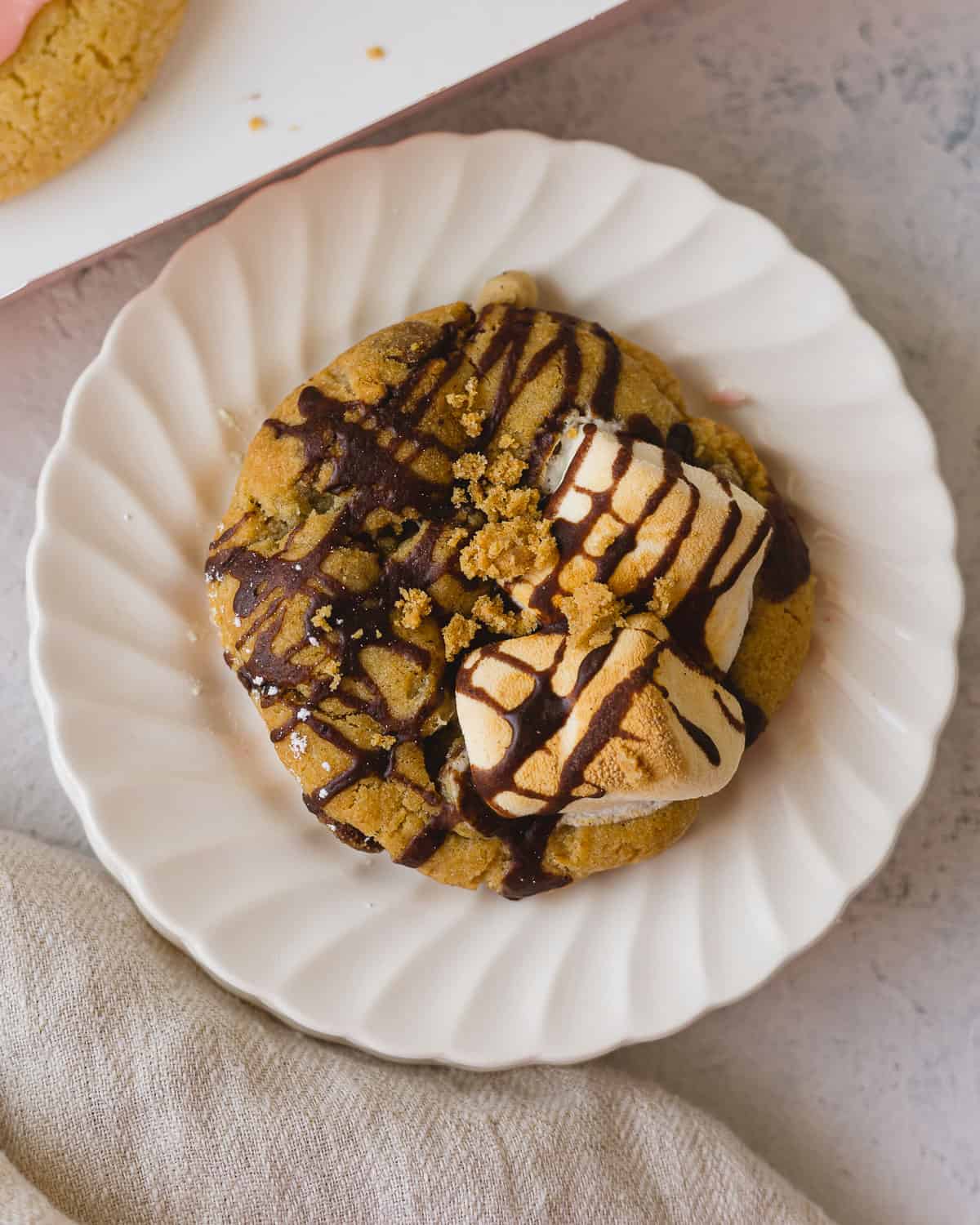 So, Crumbl Cookies are crazy-popular, but I don't think every cookie is a slam dunk. In fact, some of them are pretty meh.
For around $5 per cookie, I want to make sure I choose the best flavor! This week's lineup (see all past lineups on my giant Crumbl Flavors post) features what happens to be (in my opinion) one of the best Crumbl flavors!
Not sure what Crumbl is? Check out my full Crumbl Cookies Review!
Crumbl S'mores Cookie Review
Crumbl's S'mores Cookie features their soft and chewy base, but with a deeper buttery flavor and extra sweetness from graham cracker crumbles.
It's filled with plenty of giant milk chocolate chips and topped with toasted marshmallows, drizzled with a light chocolate sauce and sprinkled with extra graham cracker crumbs.
Definitely eat this cookie warm! The melty chocolate chips and the soft melted marshmallows cannot be beat.
One of the problems I have with Crumbl Cookies is that they often just taste "sweet", versus having a lot of flavor. I feel like the S'mores cookie is the perfect balance. It's a sweet cookie for sure, but it's got so many different flavors going on from the buttery base, crunchy graham cracker crumbs, milk chocolate, and of course, the marshmallows that it's downright delicious!
How many calories are in the S'mores cookie? This is one of the higher calorie Crumbl Cookies (likely partially due to the generous addition of milk chocolate chips). It clocks in at 760 calories for a full cookie and 190 calories for a 1/4 cookie. No worries though, if you don't want to eat the whole thing at once, you can freeze it for later!
Overall, I'd easily give this cookie 5/5 stars. It's a winner!
If you only choose one cookie from the lineup this week, make it the S'mores cookie!
On the other hand, if you missed your chance…you can bake these at home too!
Make a Copycat Version!
My Copycat Recipe for the Crumbl S'mores Cookie gets pretty darn close to the original (dare I say, perhaps even better). It's a fun recipe because you'll learn how to brown butter (gamechanger!) and you get a whole batch of these yummy cookies.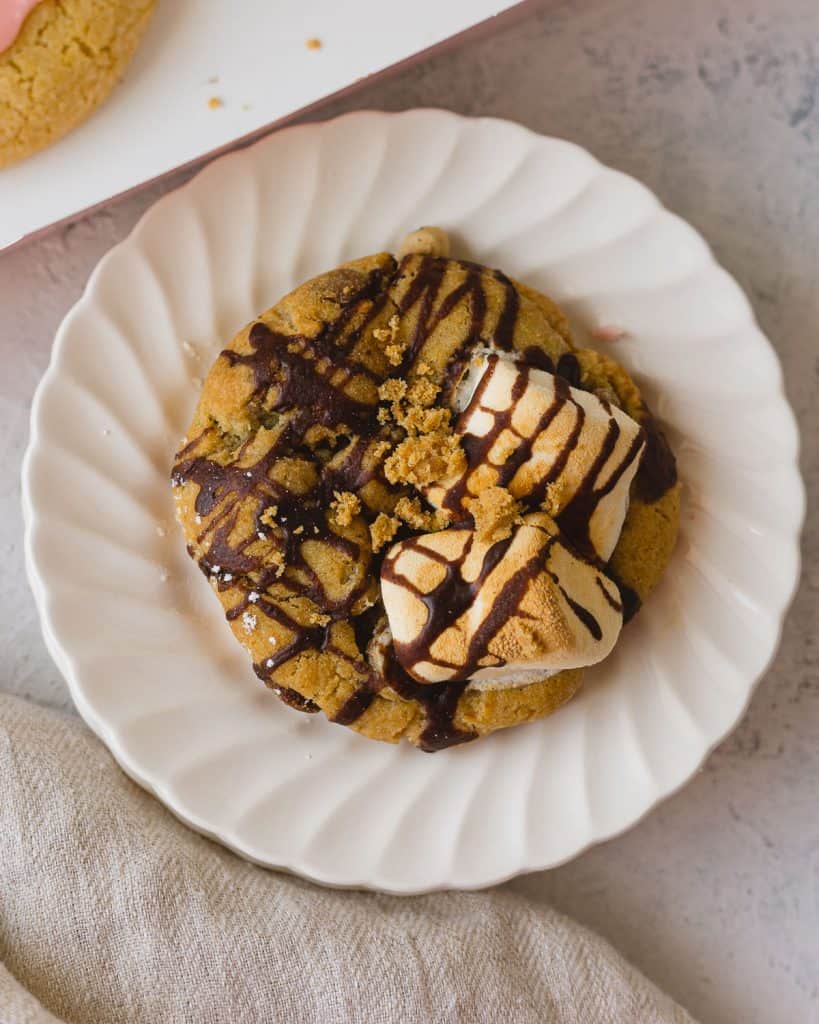 More Crumbl Stuff