15+ DIY Spring & Summer Wreaths to Make
Making your own DIY wreath is a fun craft that's budget-friendly too! Whether you re-purpose a thrift store wreath, build one from faux florals, or tackle a paper-and-felt eucalyptus wreath, you'll love these clever ideas for over 15+ DIY Spring & Summer Wreaths.
Please note that this post contains affiliate links which allow me to earn a small commission when a purchase is made at no additional cost to you. Read more here.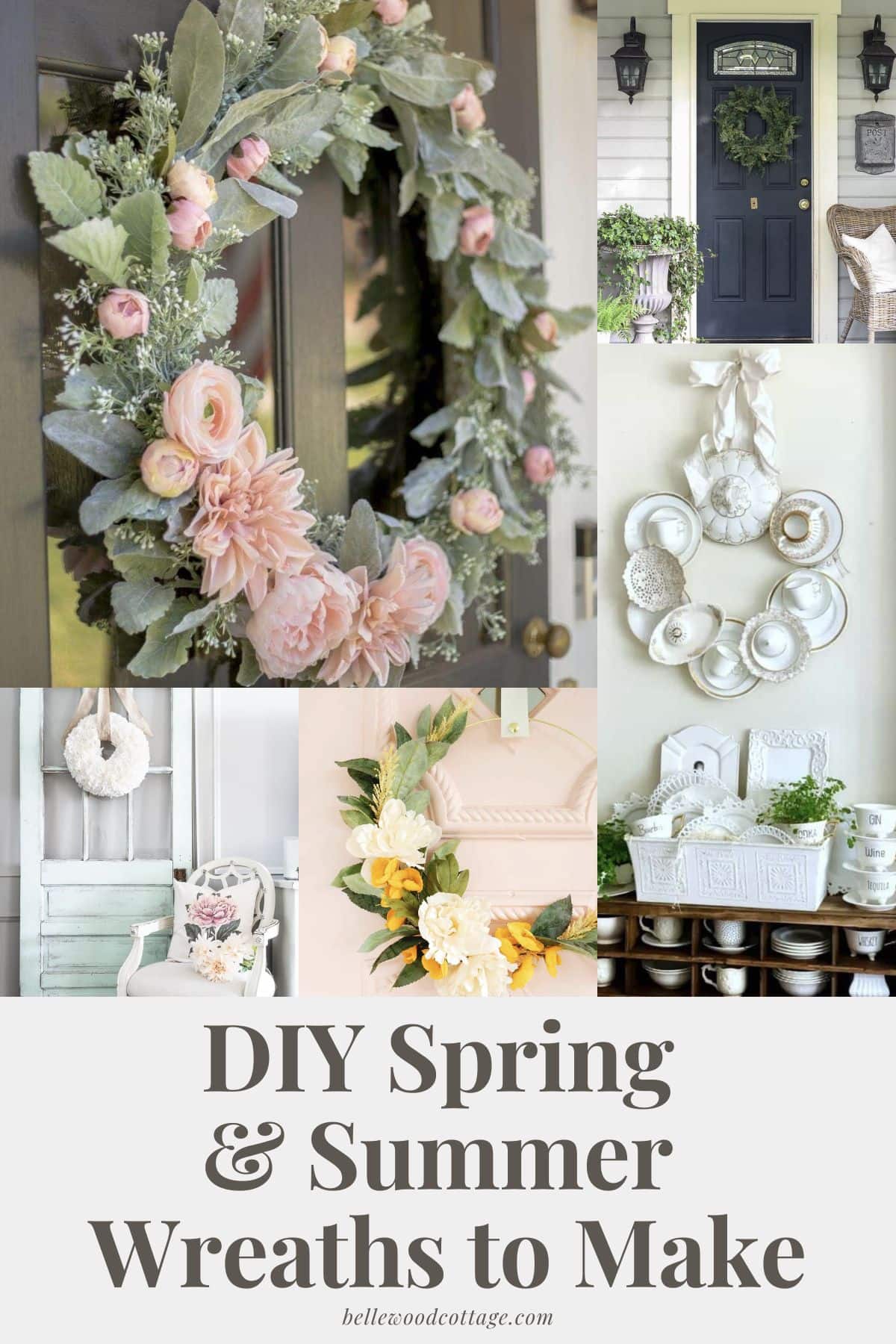 Making a customized wreath for your home is easy. These DIYs will show you how to make a huge variety of spring and summer wreaths with different tools and techniques. I've even included a few holiday wreaths to celebrate Easter and the Fourth of July.
In a hurry? If you are in a hurry, check out the She Holds Dearly Tutorial on How to Make a Wreath in Five Minutes.
On a budget? Try the Thriftiest DIY Wreath from DIY Beautify. It's a great neutral wreath made from…coffee filters!
Ready for a challenge? Lia Griffith's Eucalyptus Wreath (made with felt and paper!) is a big project with rewarding results.
Supplies for Creating Your Own DIY Wreaths
While each tutorial here uses different supplies, there are a few basics that you will see again and again. If you craft regularly, you might find it helpful to keep supplies like glue guns, wreath forms, faux stems and floral wire on hand.
My favorite one-stop shop for wreath supplies is probably Michaels. I like being able to check out the faux florals in person and choose what looks the most realistic. Hobby Lobby also carries a great selection of faux blooms with frequent 50% off sales. If you prefer to shop online, Amazon is a good option.
Wreath Forms
There are lots of different wreath forms to start with. Choose from grapevine, metal forms, metal floral hoops, embroidery hoops, and even straw wreath forms.

Florals and Greenery
You can find realistic faux greenery and florals many places these days. I like to shop Amazon, Michaels, Afloral, Hobby Lobby, and sometimes Target for faux stems.

Other Tools
Depending on the tutorial you choose, you might need floral wire, wire cutters, and/or a hot glue gun. As for storing your creations, wreath storage bags and boxes are handy.
Spring and Summer DIY Wreaths
These DIY tutorials for spring and summer wreaths were so much fun to round up. There are so many unique ideas here that I know you'll find several you'll love! Enjoy!
Photos used with permission.
A Thrifty $5 Wreath
This Thriftiest DIY Wreath from DIY Beautify uses coffee filters and plenty of hot glue to make a clever wreath that is perfect for spring!
All Seasons Faux Eucalyptus Wreath
This Faux Eucalyptus Wreath Tutorial from Maison de Pax could be used all-year-around. It's an easy handmade wreath tutorial that starts with a grapevine wreath and stems of faux eucalyptus.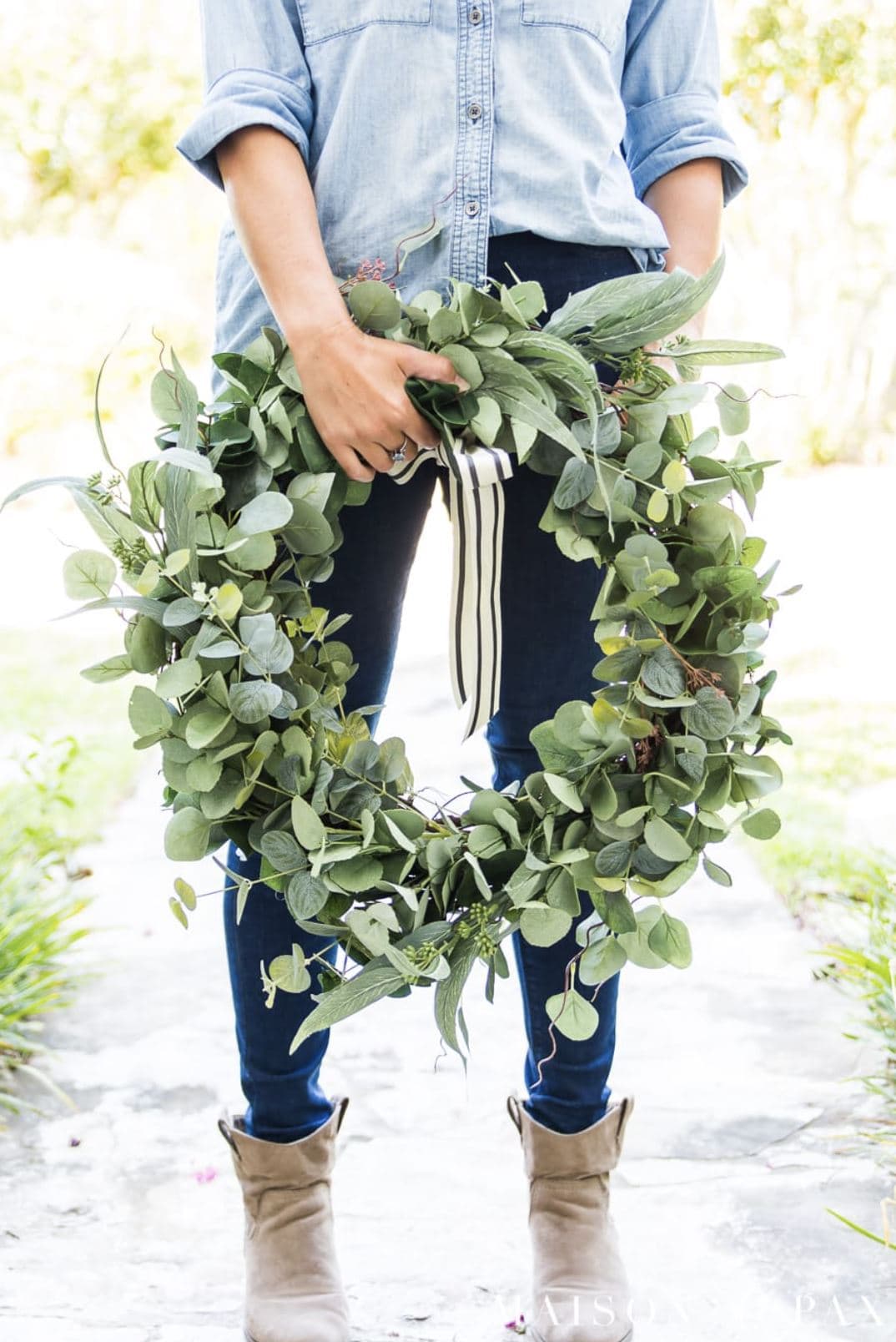 Modern DIY Hoop Wreath
Use a gold hoop, faux florals, and a pretty piece of leather/faux leather to create the hanger on this Modern Hoop DIY Wreath from A Beautiful Mess.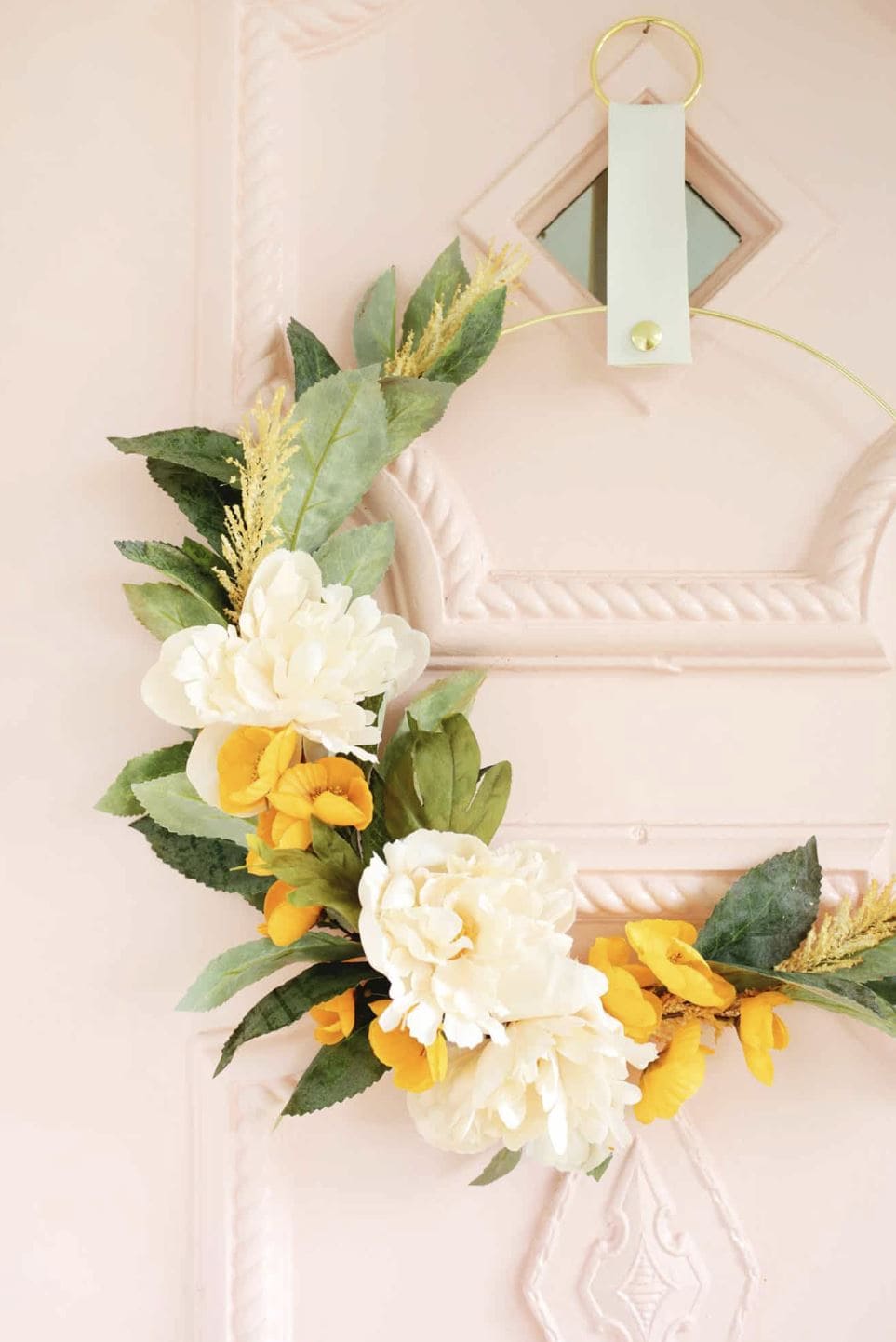 Simple Spring DIY Wreath
Use a wire wreath form and plenty of faux florals (like lamb's ear, peonies, and ranunculus) to re-create this Sage & Blush Spring Wreath from Bless'er House.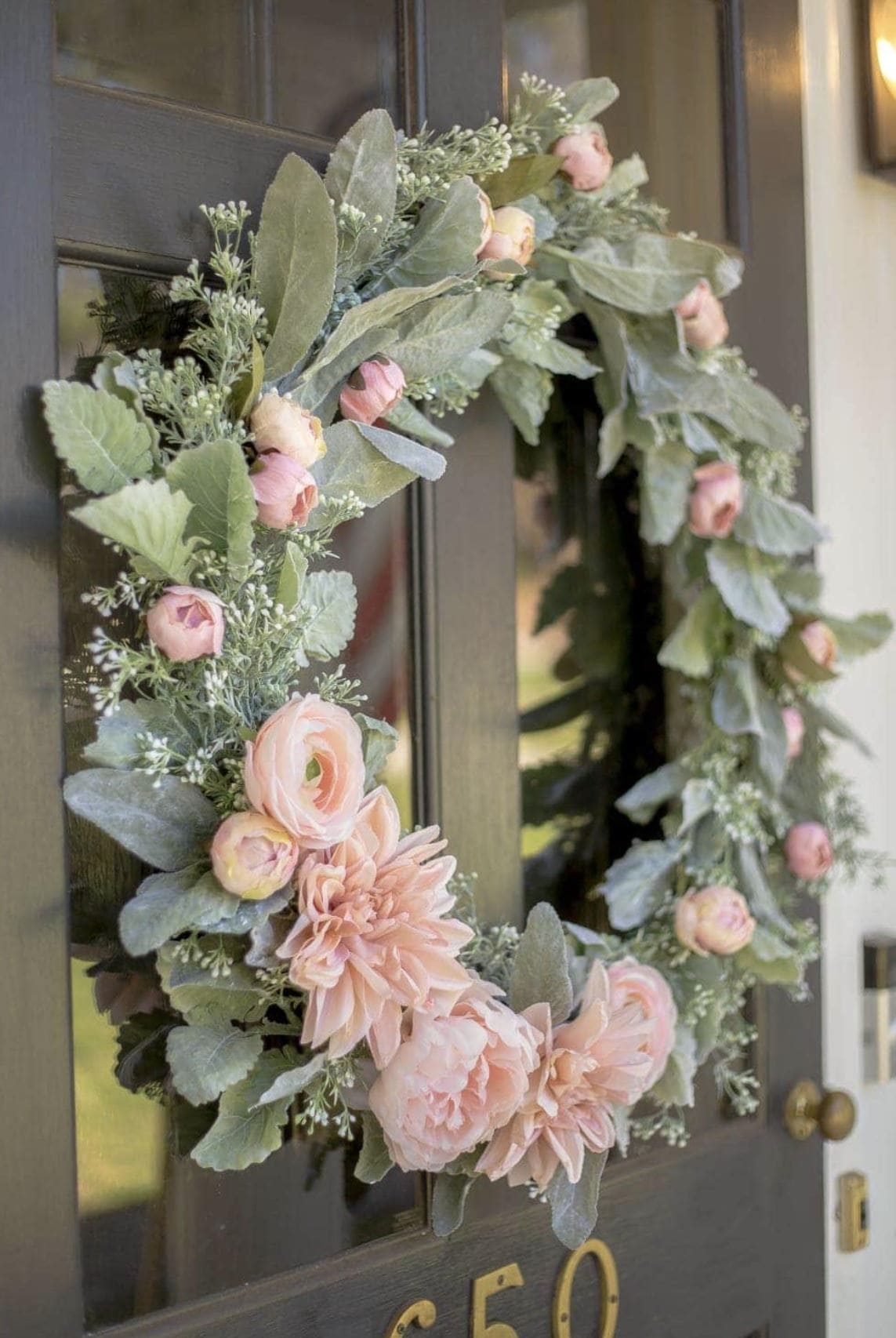 Modern Hoop Wreath
Use three metal wreath hoops and a spray of greenery to create a modern-look DIY wreath like this Layered Spring Hoop Wreath from Cherished Bliss.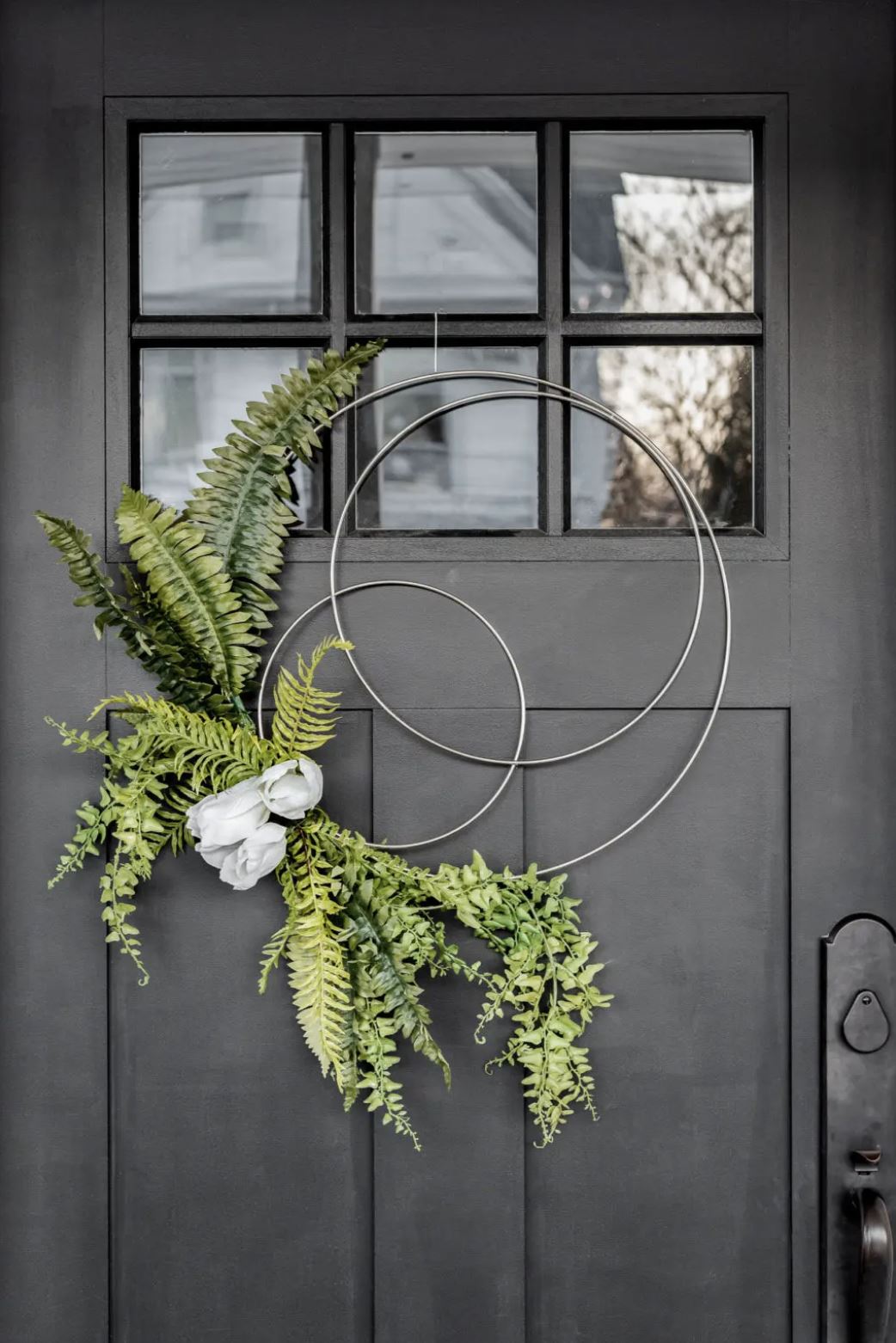 Crepe Paper Flower Wreath DIY
Make crepe paper flowers for this faux floral DIY Paper Flower Wreath from A Beautiful Mess.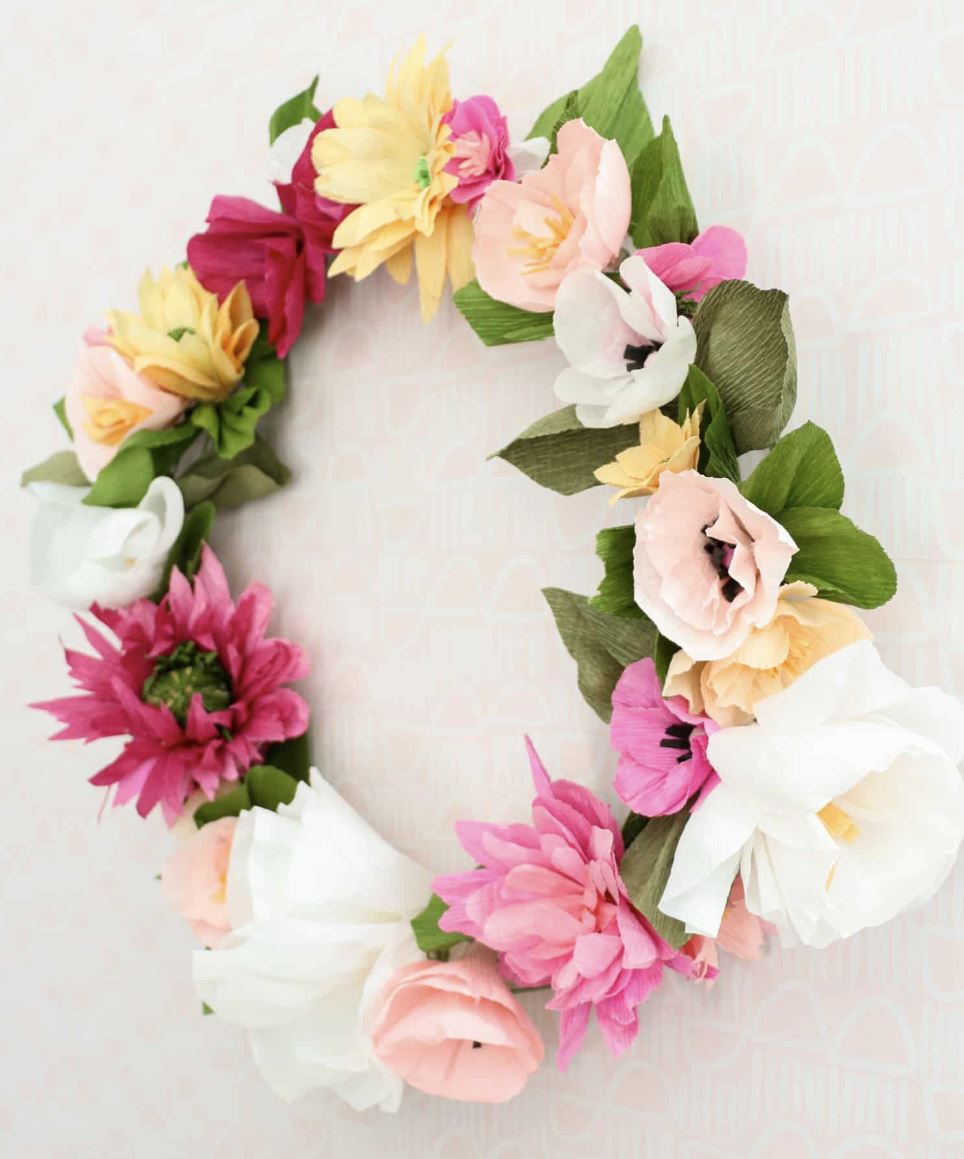 Easter Bunny Wreath
With spring comes Easter, and this cute Easter Bunny Wreath from It's Always Autumn is a fun craft that the kids will likely want to help with as well!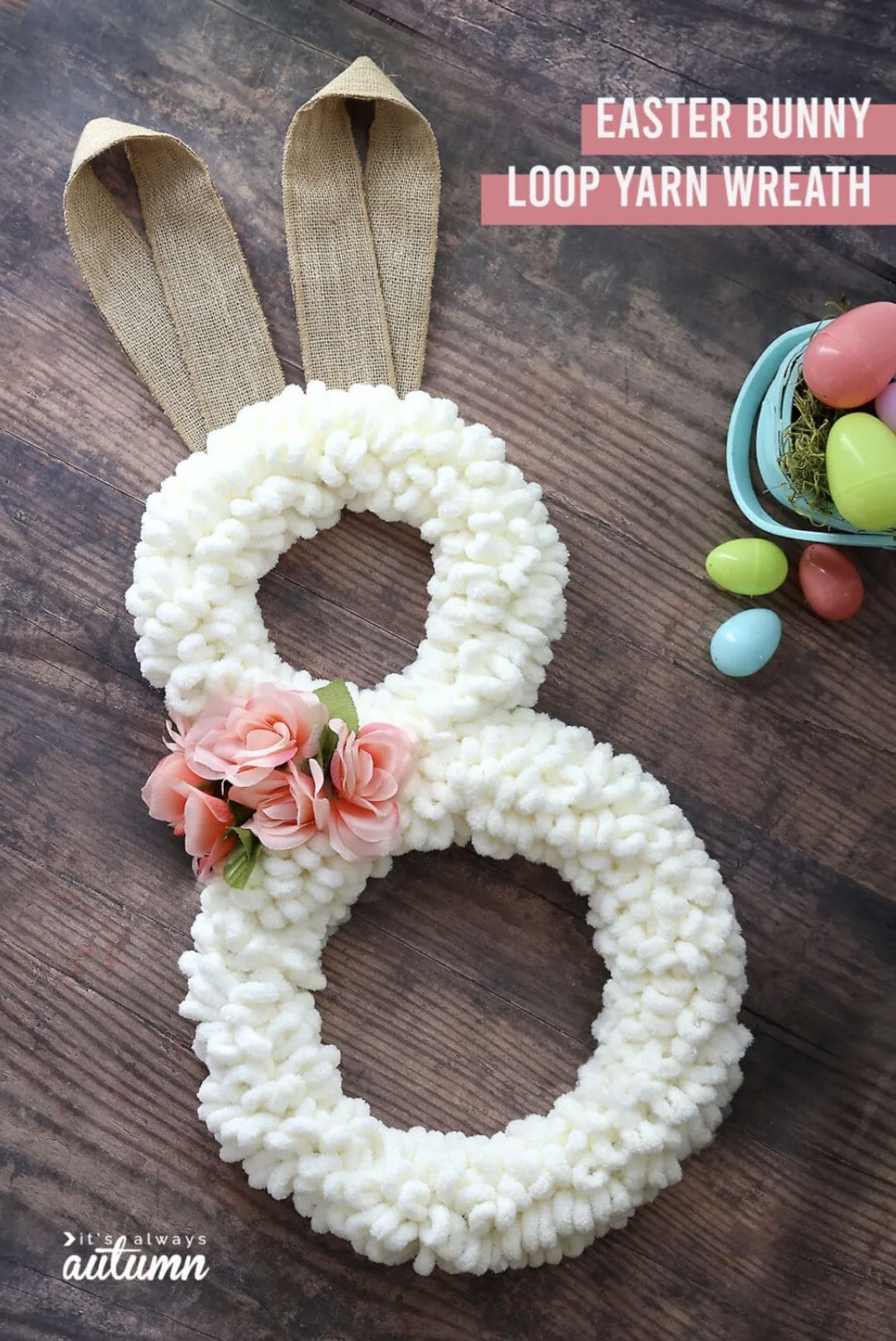 Paper & Felt Eucalyptus Wreath
Though you will need a subscription to make this one, this beautiful Eucalyptus Wreath (made with a variety of felt and paper!) from Lia Griffith is so gorgeous that I had to include it. The website features several other pretty wreaths to make as well as LOTS of other projects to try.
Five Minute Wreath
Learn How to Make a Wreath in Five Minutes with a grapevine base and fern garlands from She Holds Dearly. Depending on the foliage you choose, this one will work for any season!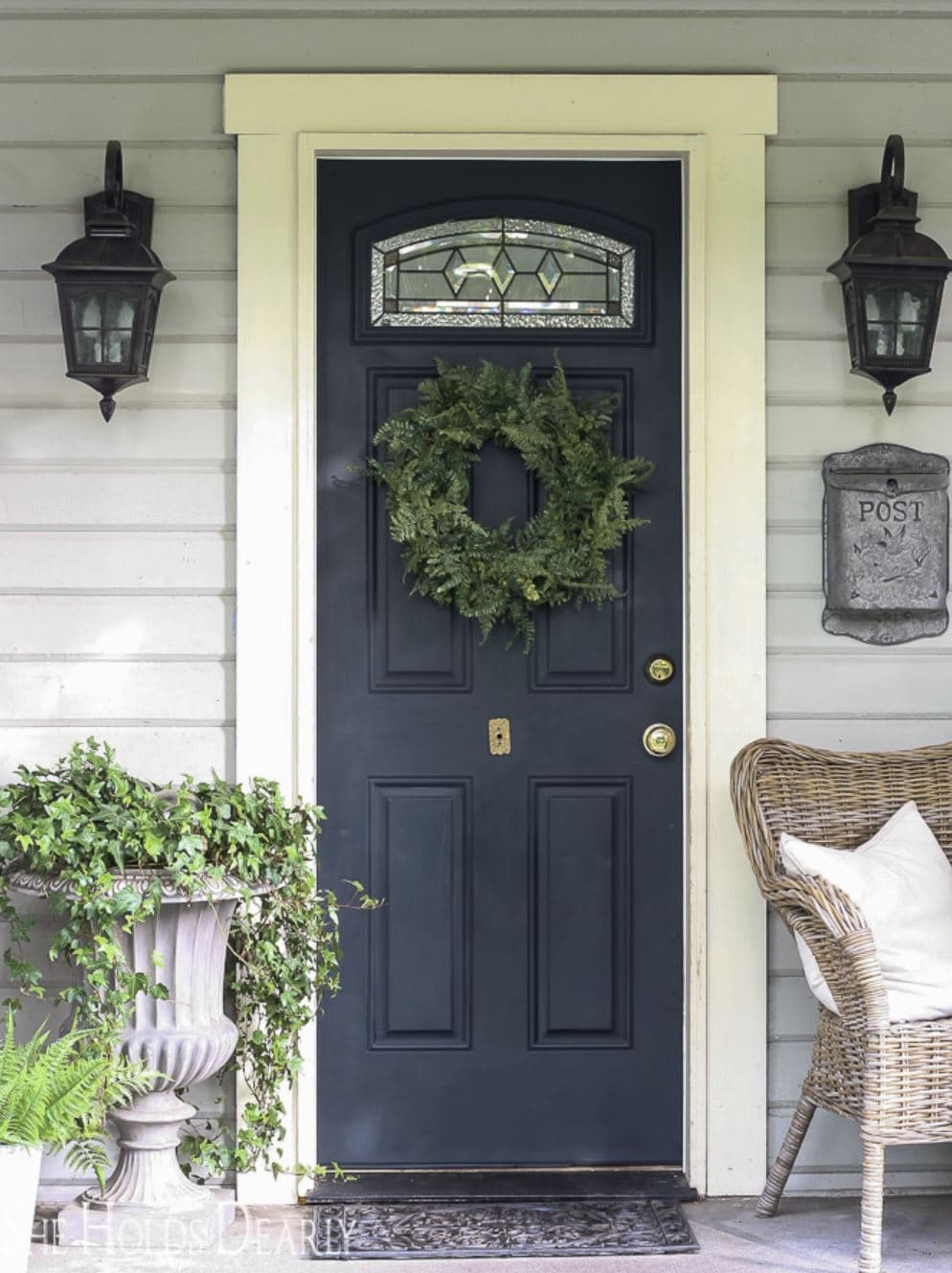 Summer Wreath with Lemons and Greenery
A bright summertime wreath featuring plenty of faux lemons and a wooden sign, I love this tutorial for a DIY Summer Lemon Wreath from The Turquoise Home.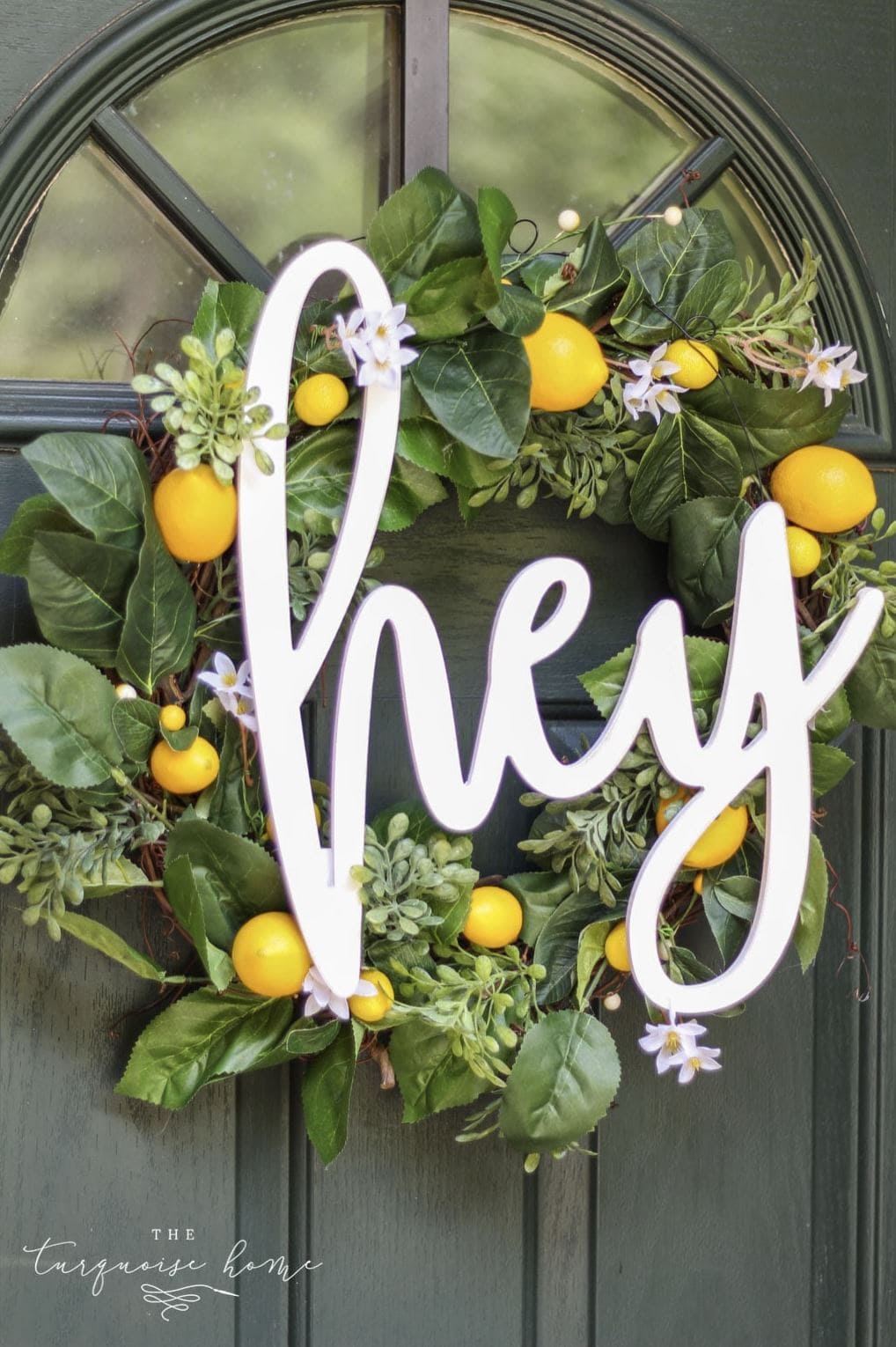 Tulip & Easter Egg Wreath
For Easter, try this pretty Tulip & Easter Egg Wreath from The Lived In Look.
Patriotic Flag Loop Yarn Wreath
This patriotic American Flag Loop Yarn Wreath from It's Always Autumn is a quick craft you can use to add a splash of red, white, and blue to your front door–or anywhere in your home!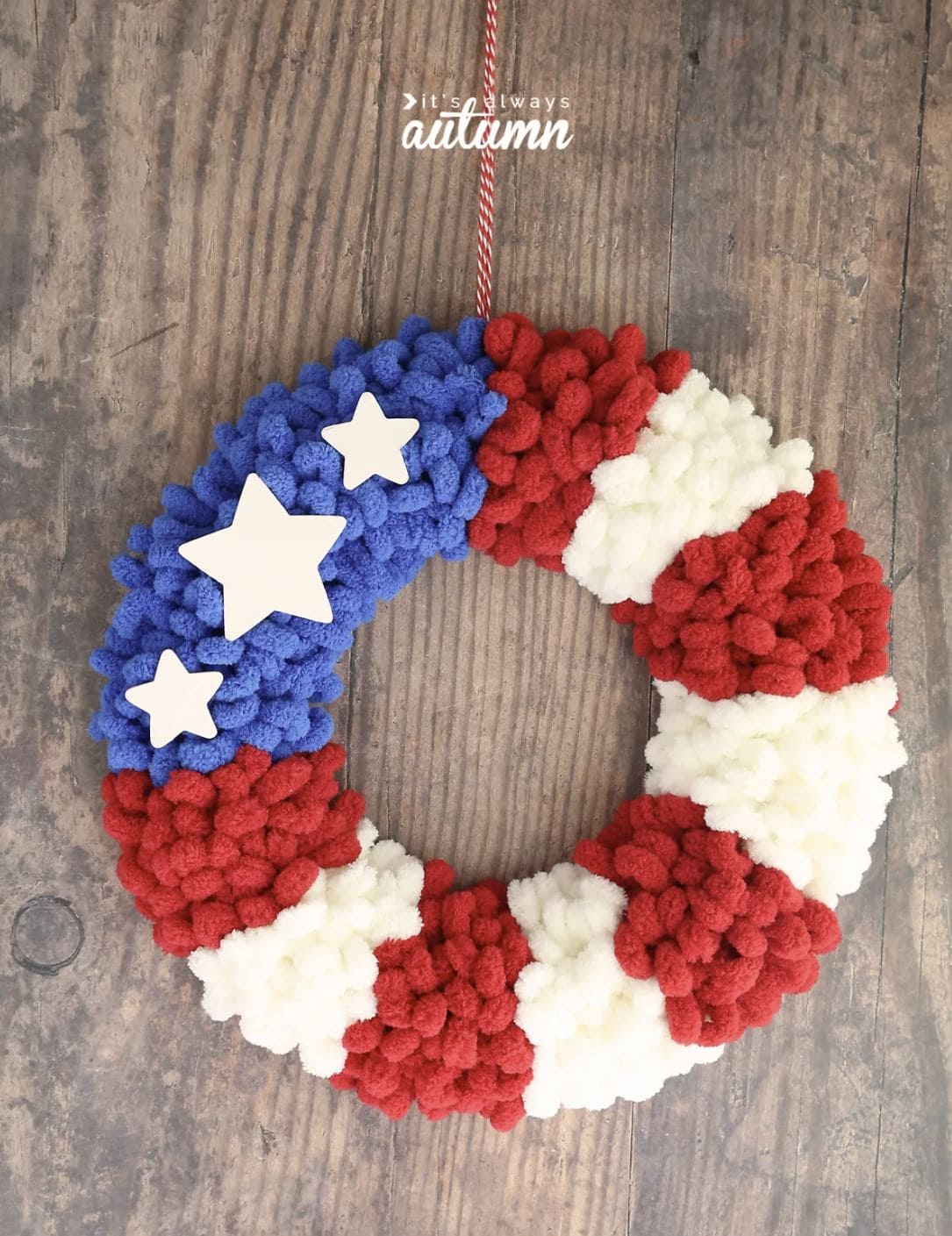 A Paper Flower Wreath for the Cricut or Silhouette Cameo
Use free SVG cutting files to make this pretty Paper Flower Wreath from Heart Filled Spaces.
Use China Plates and Cups for a Unique Wreath
Probably the most unique idea I came across while gathering handmade wreath tutorials for this post, this DIY Wreath with China Plates from Celebrated Nest makes statement in any room! I think I would be so nervous to actually hang up a wreath like this, but the post includes plenty of helpful hints on how to prep the china for success.
Upcycle a Thrifted Wreath
This wonderful tutorial from Tonya Staab demonstrates to how make a Thrifted DIY Floral Wreath. Start with a old wreath (whether something from your décor stash or from the thrift store) and glam it up.
A DIY Coastal Seashell Wreath
For something a little different, try this simple Seashell Wreath from Coastal Wandering. Great for coastal-themed spaces.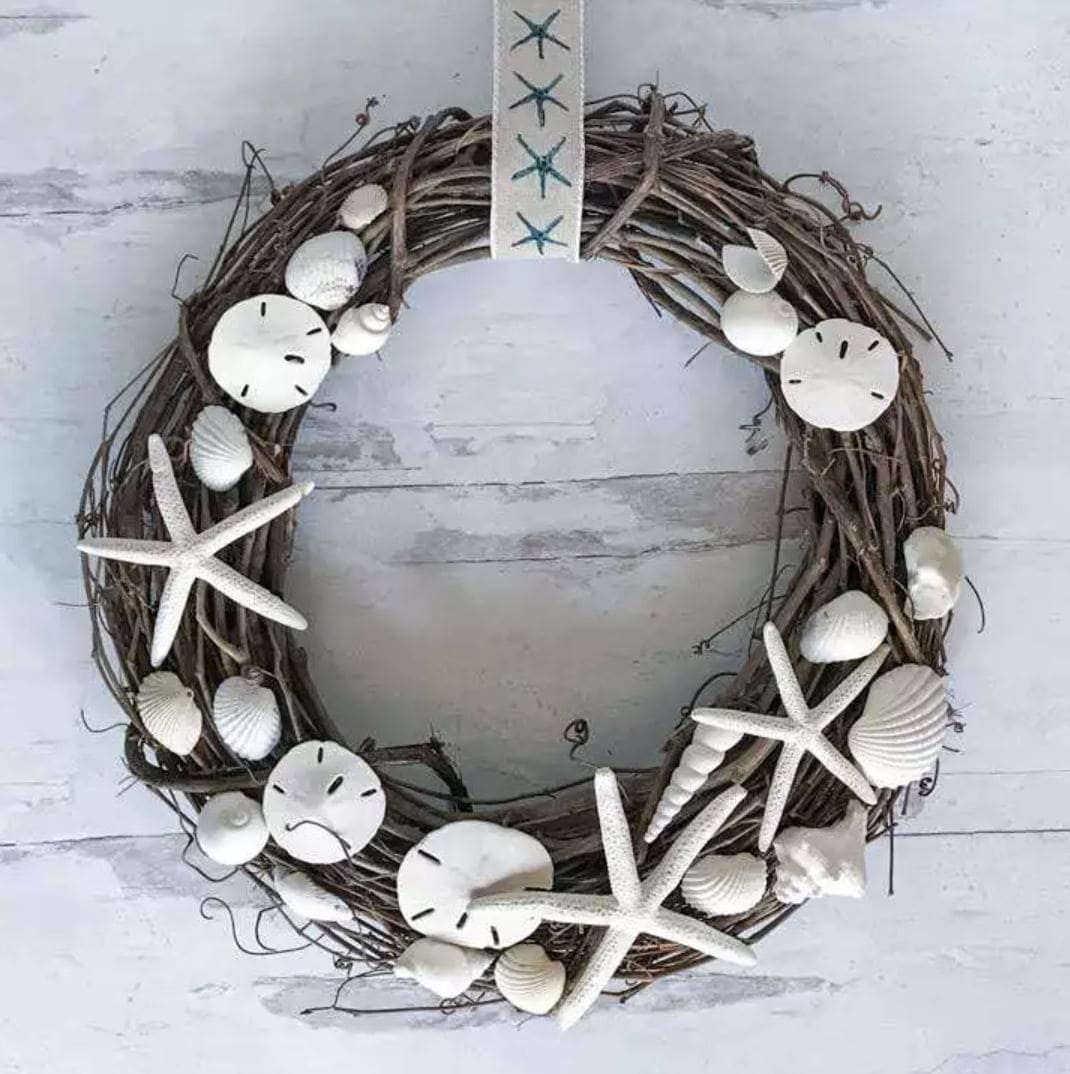 A Heart-Shaped Floral Wreath
Though this Valentine's Day Floral Wreath from Makes and Takes was designed for Valentine's Day, the pretty floral heart design could certainly work any time of the year.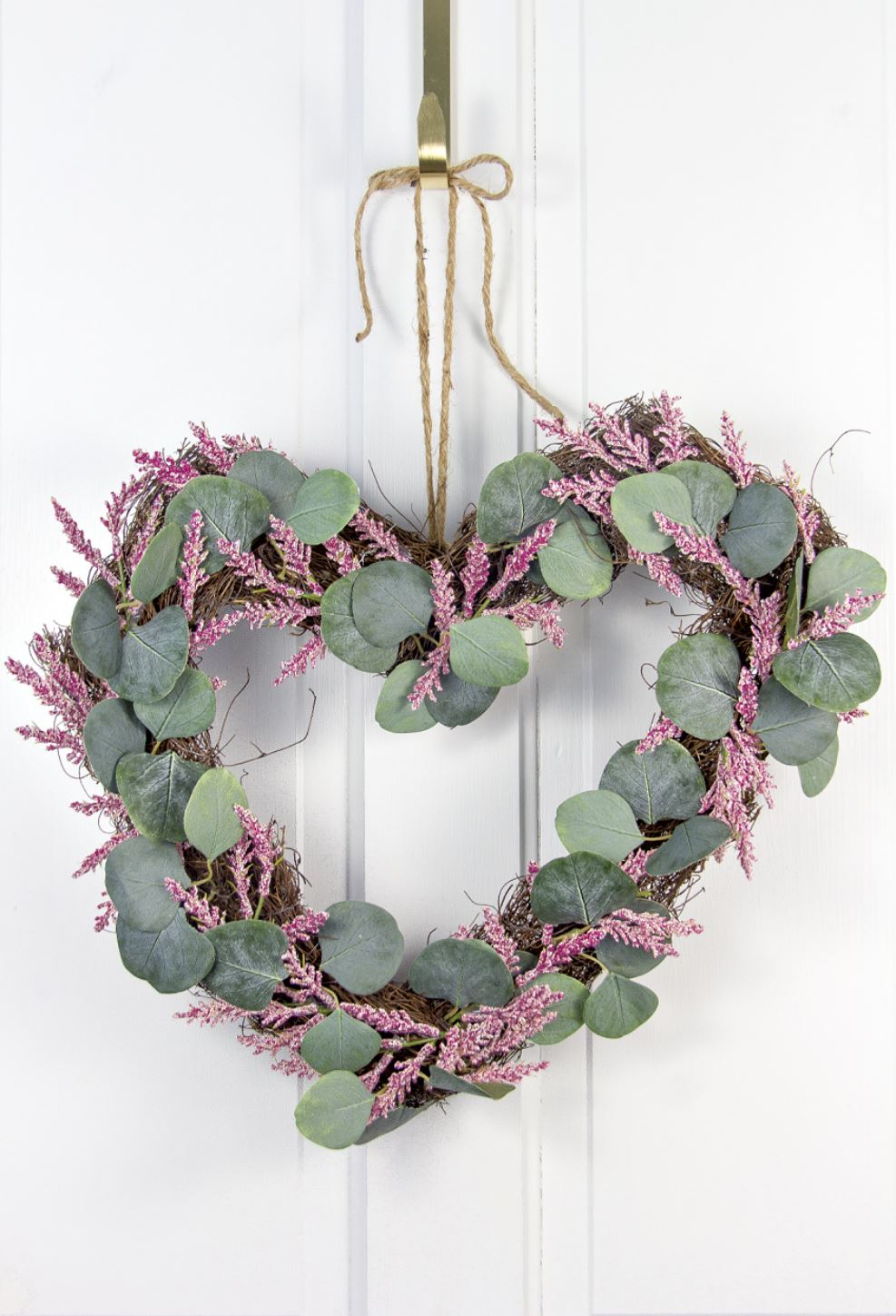 Embroidery Hoop Wreath
Use a wooden embroidery hoop, greenery, and a few faux blooms to create this DIY Embroidery Hoop Wreath from Craving Some Creativity.
Simple Tulip Wreath with a Burlap Bow
Add some bright faux blooms and a burlap bow to a grapevine wreath in this tutorial for How to Make a Tulip Wreath from Confessions of an Overworked Mom.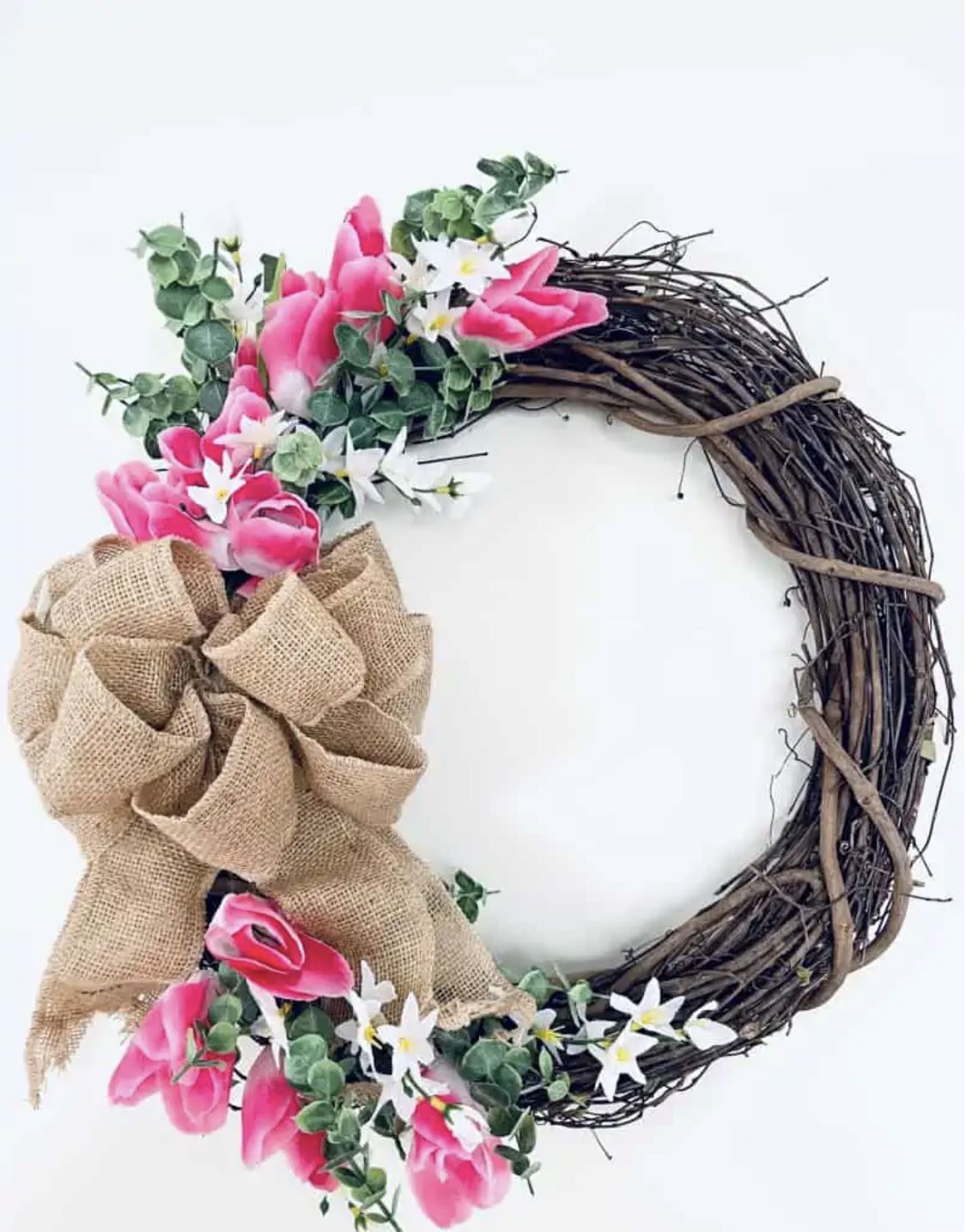 DIY Hydrangea Wreath
This DIY Hydrangea Wreath from Dans le Lakehouse uses faux hydrangeas so you can enjoy the blooms any time of year.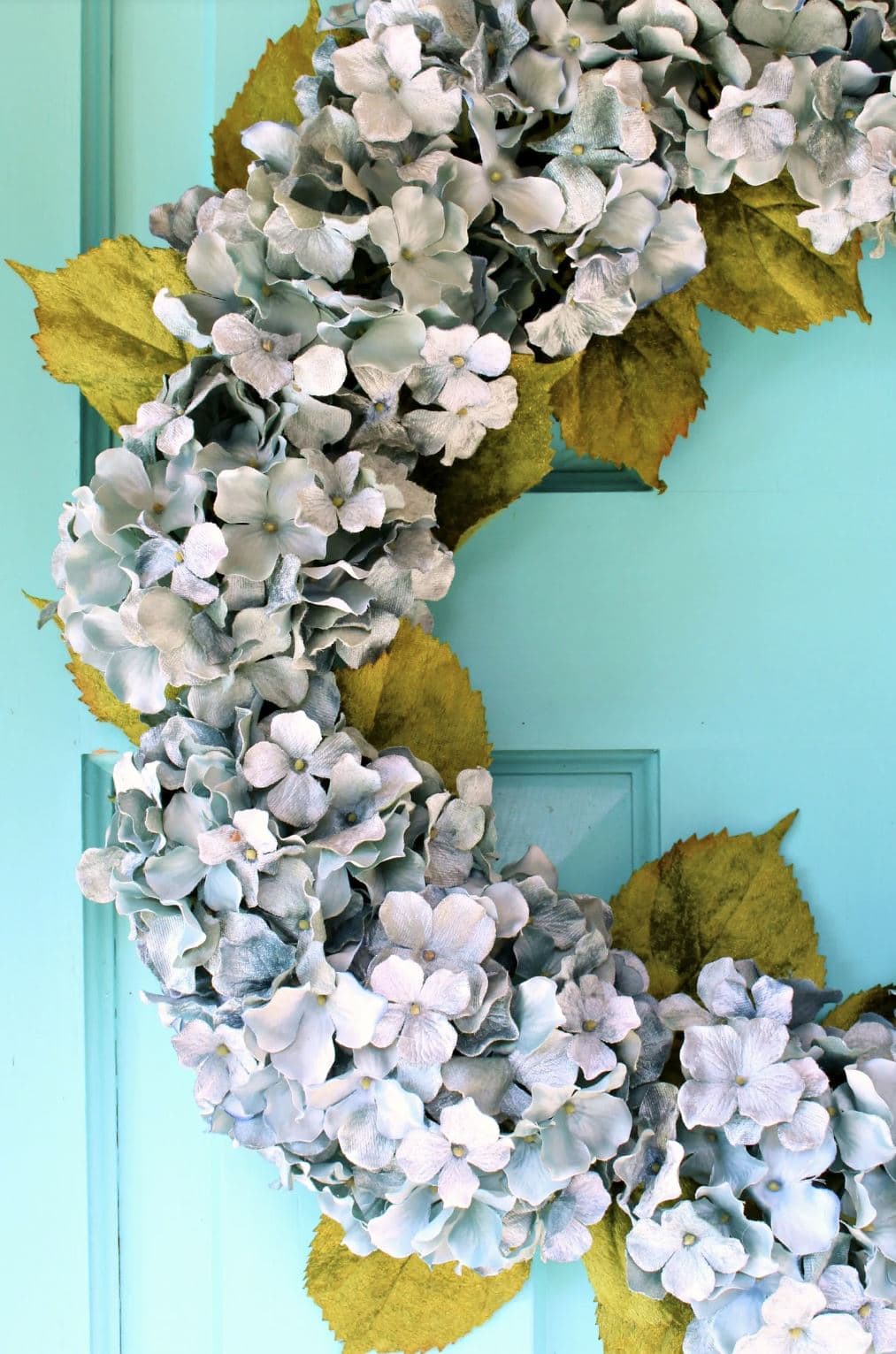 Clothespin Magnolia Wreath
If you love farmhouse style, you'll love this sweet Clothespin Magnolia Wreath from The Dollar Crafter.
Host a Wreath-Making Party!
Since many of these tutorials are accomplished so quickly, they make ideal craft activities for birthday parties, bridal showers or baby showers, reunions, and more. To host a craft like this, you'll want to make sure you have a big working space and plenty of tools and materials.
For instance, if the project uses a glue gun you might need to have one glue gun available per one or two people. Also, I like to test a tutorial myself first before the party day to work out any challenges that could arise.
Whether you make just one wreath or host a party for friends and make dozens, the tutorials shared above will provide the tips and tricks you need to get started!
More Home Décor Ideas