If you have a growing collection of washi tape that you are using for bullet journaling, crafts, home décor, and more, then you might be wondering how to store it all! Here's over 10 easy ways to store your washi tape collection.
Please note that this post contains affiliate links which allow me to earn a small commission when a purchase is made at no additional cost to you. Read more here.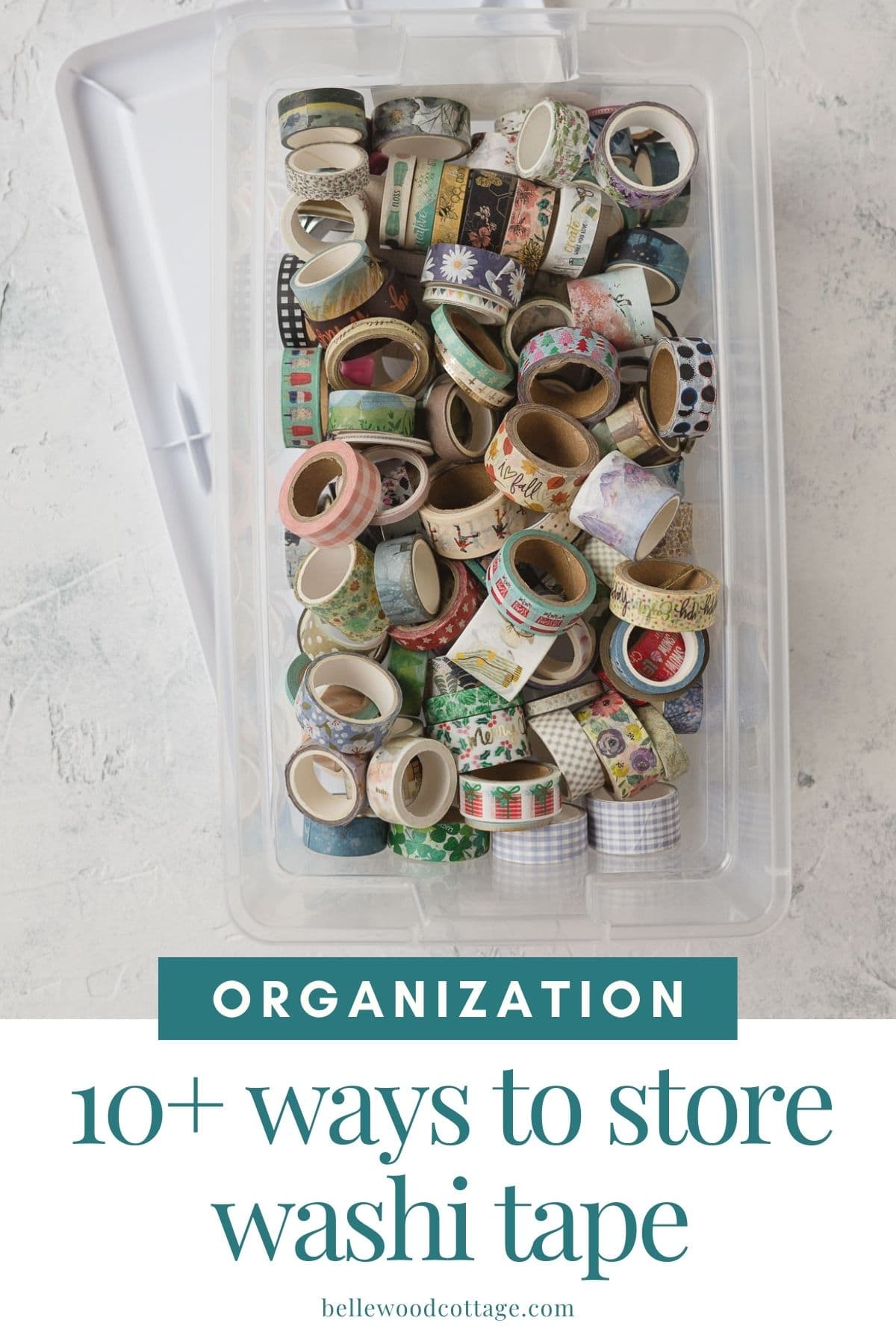 When I first discovered washi tape, I was a bit confused as to what I was supposed to do with the stuff. Fast forward several years, and I have quite the growing collection. Turns out it's fantastic for a lot of things.
Whether it's card decorating, envelope-sealing, home décor projects, or just using washi tape as an easy craft supply for kids to keep busy with, washi tape has become a go-to craft/art supply at our house. If you are looking for specific project ideas, I have a list of over 30 washi tape projects to try.
I thought it would be fun to share a list of cute or clever ways to stash these little tapes. My current method of storage (which I note below) is pretty boring, but I might have to change it up! Enjoy!
15 Ways to Store Washi Tape
In Mason Jars
Whenever I have pretty craft supplies, whether washi tape, interesting pens or tools, or even mini skeins of leftover yarn, I like to find a way to display them. Placing washi tape in mason jars is convenient and cute! Fill a jar or two and even decorate the lid with washi tape or a glittery spray paint.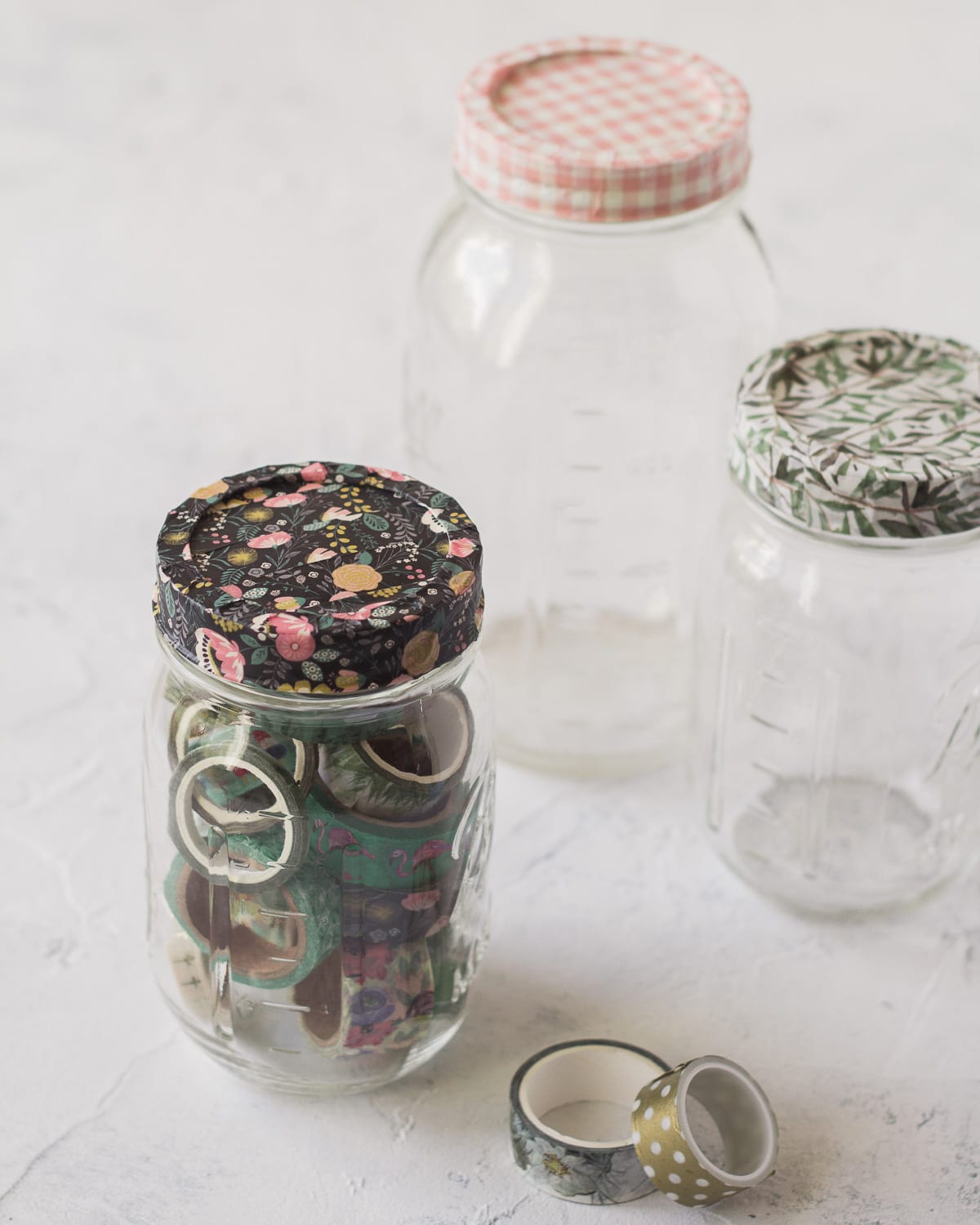 Here are a few of the jar sizes I use most often: wide-mouth quart jars | 16 oz jars | 4 oz jars | quilted jars.
Clear Craft Storage Box
These handy boxes come in all different sizes, so it's easy to find one that'll hold your stash. Pick up a box with some extra room so that you'll have space to add to your collection. The dividers are handy if you like to stay super-organized.

A Clear Shoebox
This is the main storage solution I currently use!
Perhaps the most utilitarian of the options, using a clear shoebox is an easy method of storing washi tape. However, if you have a lot, it may be hard to locate the roll you need. The upside is having your collection all in one place.
Fabric Covered Boxes/Photo Boxes
Much prettier than a basic clear shoebox, these colorful boxes are all over the place in craft stores and home décor stores. Storing your washi tape in a container like this makes it into a décor accent that you can freely display.
I found these two-in-one washi/masking tape ruler holders on Etsy and thought they looked so fun. Great for a kid's desk or homework area.

A Thread Rack
Not just for thread, these storage units can also hold washi tape. Using a thread rack is a handy option to hang near your desk if you use a lot of washi tape for crafts or journaling.

Large Glass Jars with Lids
These extra large jars really make a statement. I most frequently see them displayed in kitchens and filled with dry goods like flour and sugar, but I think they are perfect for storing colorful craft supplies too!

Cookie Jars
I like these generous-sized jars and containers for storing lots more than cookies! Choose one that fits your décor.

Makeup Bags
Makeup bags (especially those with compartments) can be great for toting all kinds of craft supplies. Choose a clear bag to see your washi tape easily or just buy a color or pattern that catches your fancy.

An Empty Plastic Wrap Box
Cover an empty plastic wrap box with washi tape and thread your rolls onto the cardboard tube inside for easy storage/a simple dispenser. This washi tape dispenser tutorial shared on Hello Creative Family has all the details.
Washi Tape Dispensers
While not the best choice for a massive collection, these dispensers can be handy for storing and cutting your favorite washi tapes (did you know there are several ways to cut washi tape?). I personally don't bother with dispensers, but you might find them useful depending on how you use your washi tape collection.

Jewelry Holders
If you have some space in your craft room or on your desk, a cute jewelry holder designed for necklaces can be a fun way to display a smaller collection of washi tape.

A Vintage Basket
I'm always coming across cute vintage baskets in thrift shops and they really do make handy (and decorative) storage options. A basket with a lid is even better to avoid dust collecting. Check Etsy or head to a local thrift store to see what you can find.
Thrift Store Finds
You can be so creative with how to store your washi tape. Challenge yourself to find a unique piece in a thrift store and give it new life and purpose. Consider vintage teacups, teapots, glassware, ceramics, jars, tins, bowls, covered dishes, and more.
Drawer + Drawer Organizers
If you have a free desk drawer, grab some organizers like these and fill with washi tape and other office supplies you need to keep nearby.

Keeping your crafting or writing space well-organized and free of clutter is so helpful when you sit down to create. These washi tape organization ideas will hopefully help you organize one of the most charming of craft and office supplies!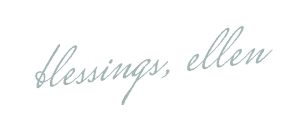 More Washi Tape Ideas