30+ Washi Tape Ideas to Make Today!
What to make with washi tape? Here's 30+ Washi Tape Ideas for you try! Ideas for crafts, gifts, and home décor. Plus, I'm sharing some of my favorite sources for buying washi tape.
Please note that this post contains affiliate links which allow me to earn a small commission when a purchase is made at no additional cost to you. Read more here.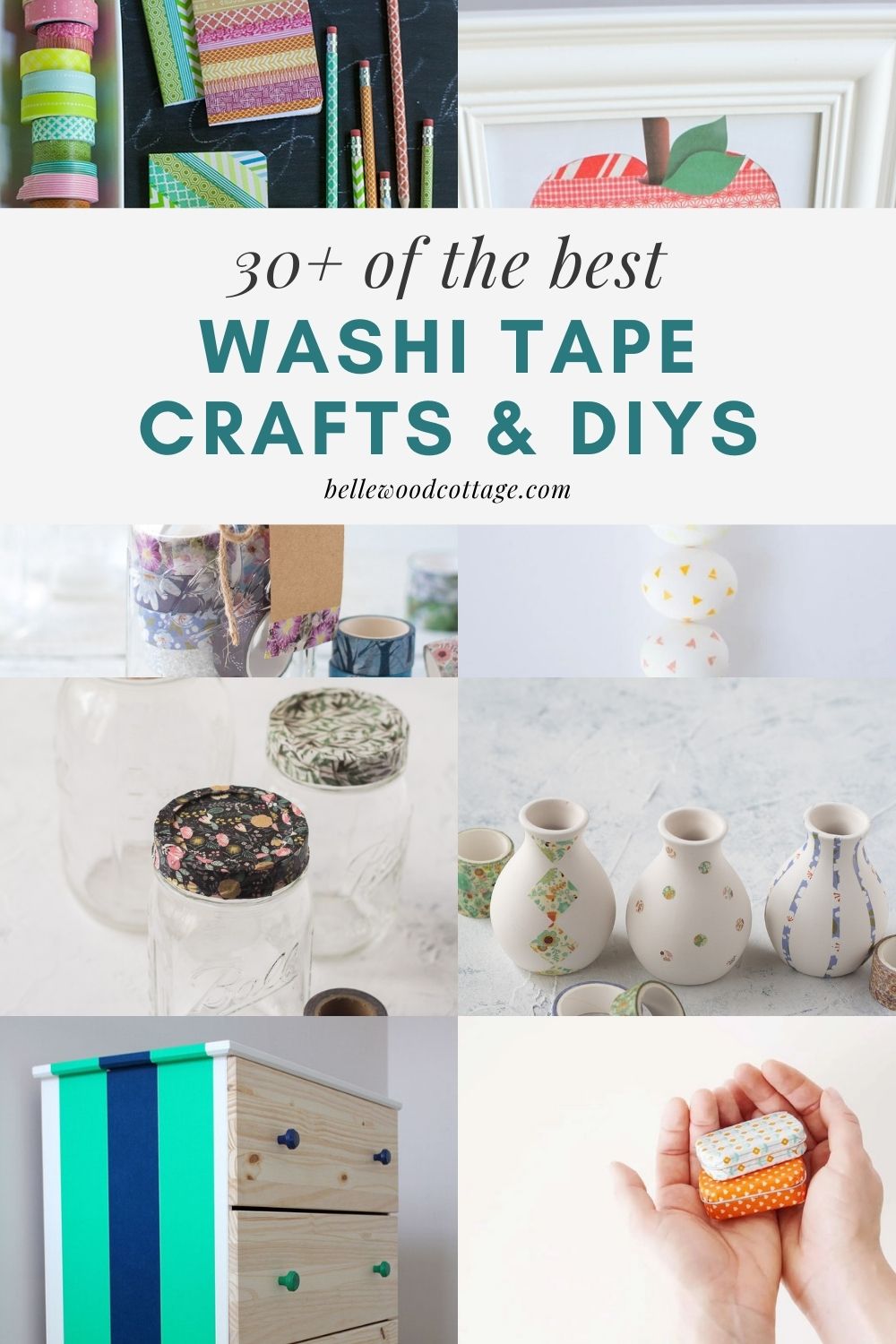 I love washi tape! For one, it comes in adorable little spools that are kind of irresistible. Once you've started buying washi tape, it can be hard to stop actually. Another reason I love it is because it is such a unique product. It can stick to almost anything, but is low-tack so can be removed and even reused too.
Washi tape comes in solid colors, patterns, a variety of widths and finishes and adds character to any craft project. It's not messy like paint and it doesn't require glue or adhesive. All you need to craft with washi tape is…washi tape!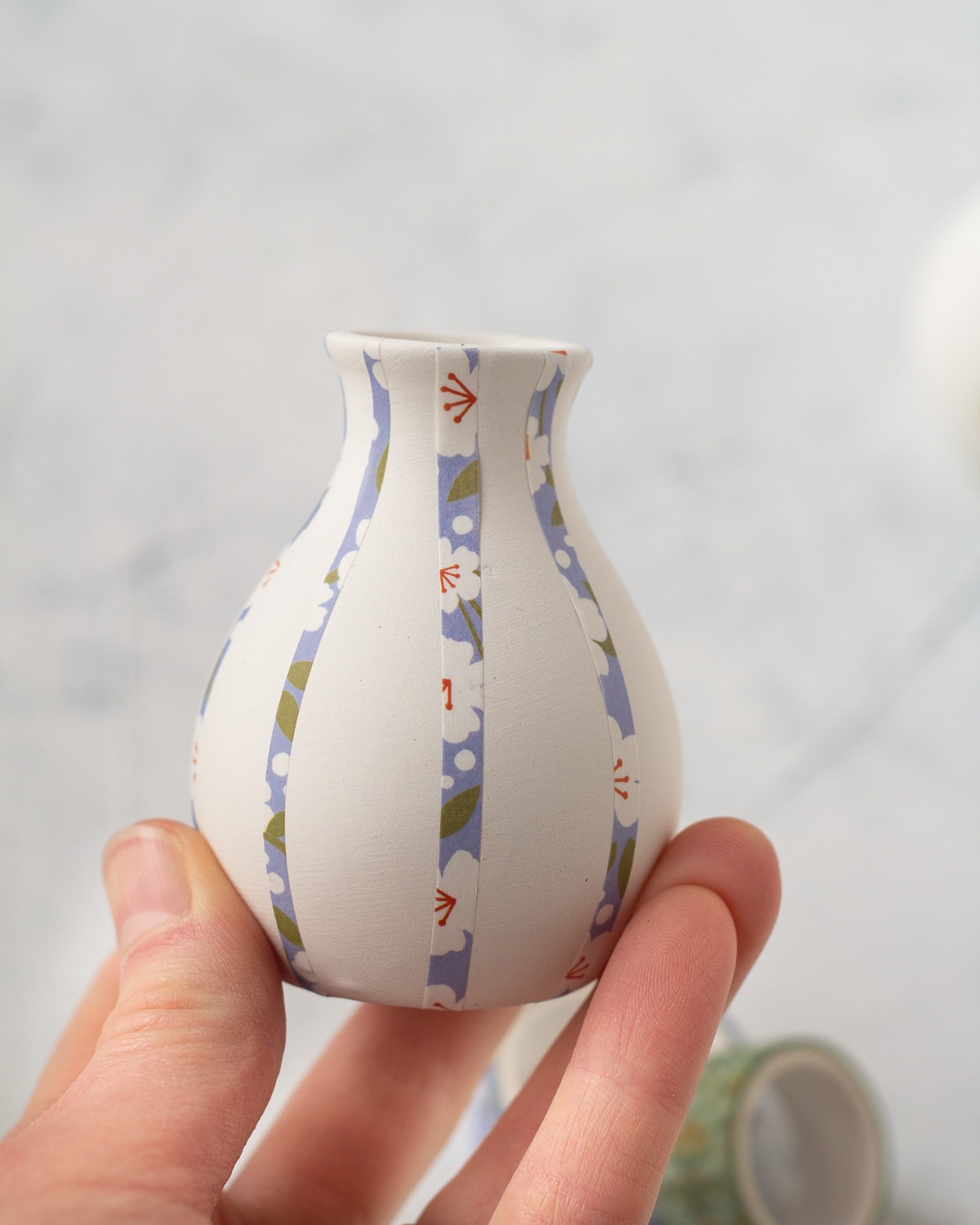 That said, a few other supplies that you may find useful however include a good craft knife/cutting mat for precision cutting and Mod Podge for sealing.
Where to Buy Washi Tape
I love discovering new places to find washi tape. Some of my favorite places to purchase washi tape are my local craft stores, Etsy, and Amazon. I wrote about some of my favorite Etsy shops for washi tape as well as some of the best washi tape on Amazon.
Selections are constantly changing of course, and there are also lots of independent shops on the internet you can check out too.
Here's some of my favorite packs of washi tape from across the internet:

30+ Washi Tape Ideas to Make & Craft
Now that you have some washi tape on hand, let's get crafting. I had so much fun rounding up these washi tape projects and I think you'll love 'em!
Washi Tape Bud Vases
Here I cut washi tape to make simple designs to decorate these ready-to-paint ceramic bud vases I found in the Target dollar area. You could definitely do this with larger vases too!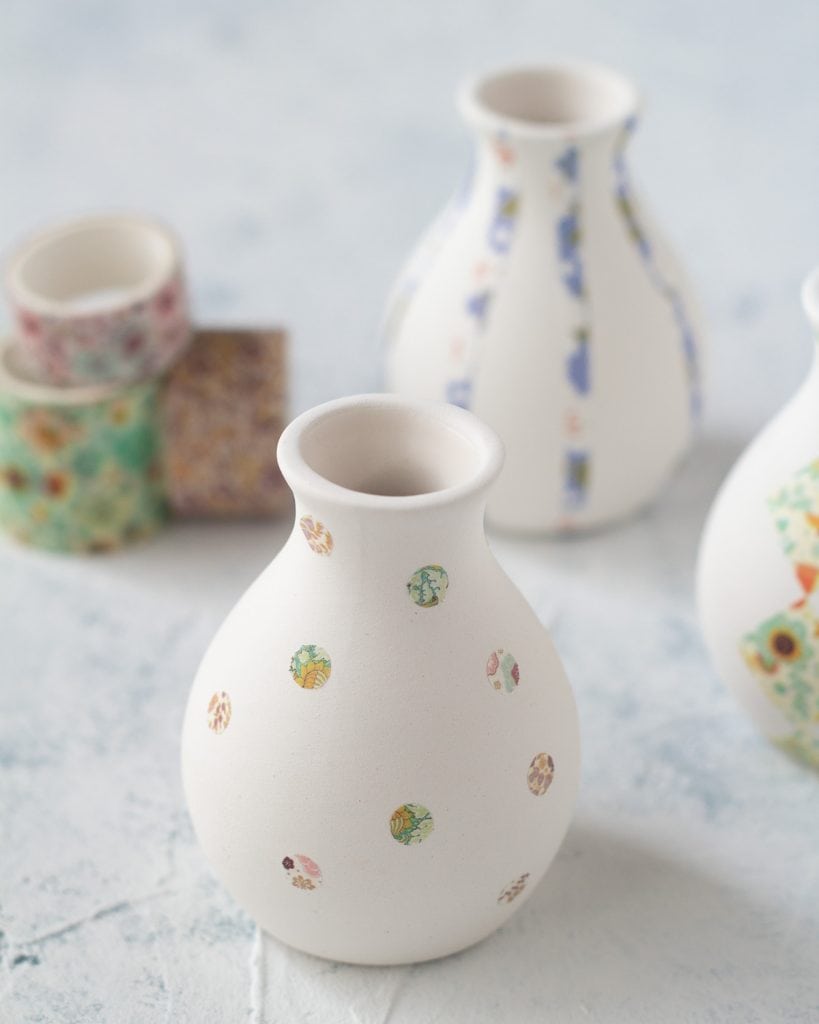 Upcycled Altoid Tin
Cleverly wrap an old mint tin with this fun washi tape craft from Amy at Maker Mama (featured on DIY Candy). She has great tips including giving your tin a quick coat of white paint before applying the washi tape.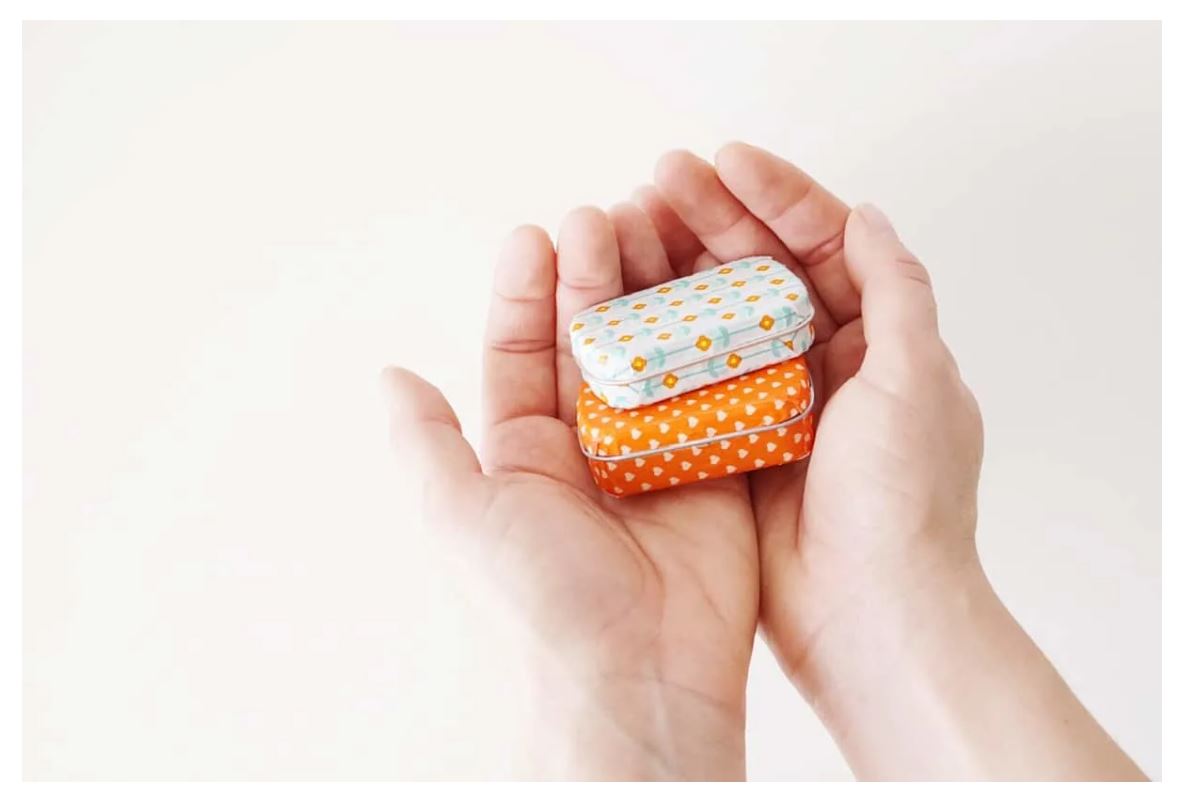 Washi Tape Pumpkins
Use inexpensive foam pumpkins from the dollar and transform them with skinny washi tapes. This craft is great for kids and you can get creative with how you cover the pumpkins for all kinds of different looks.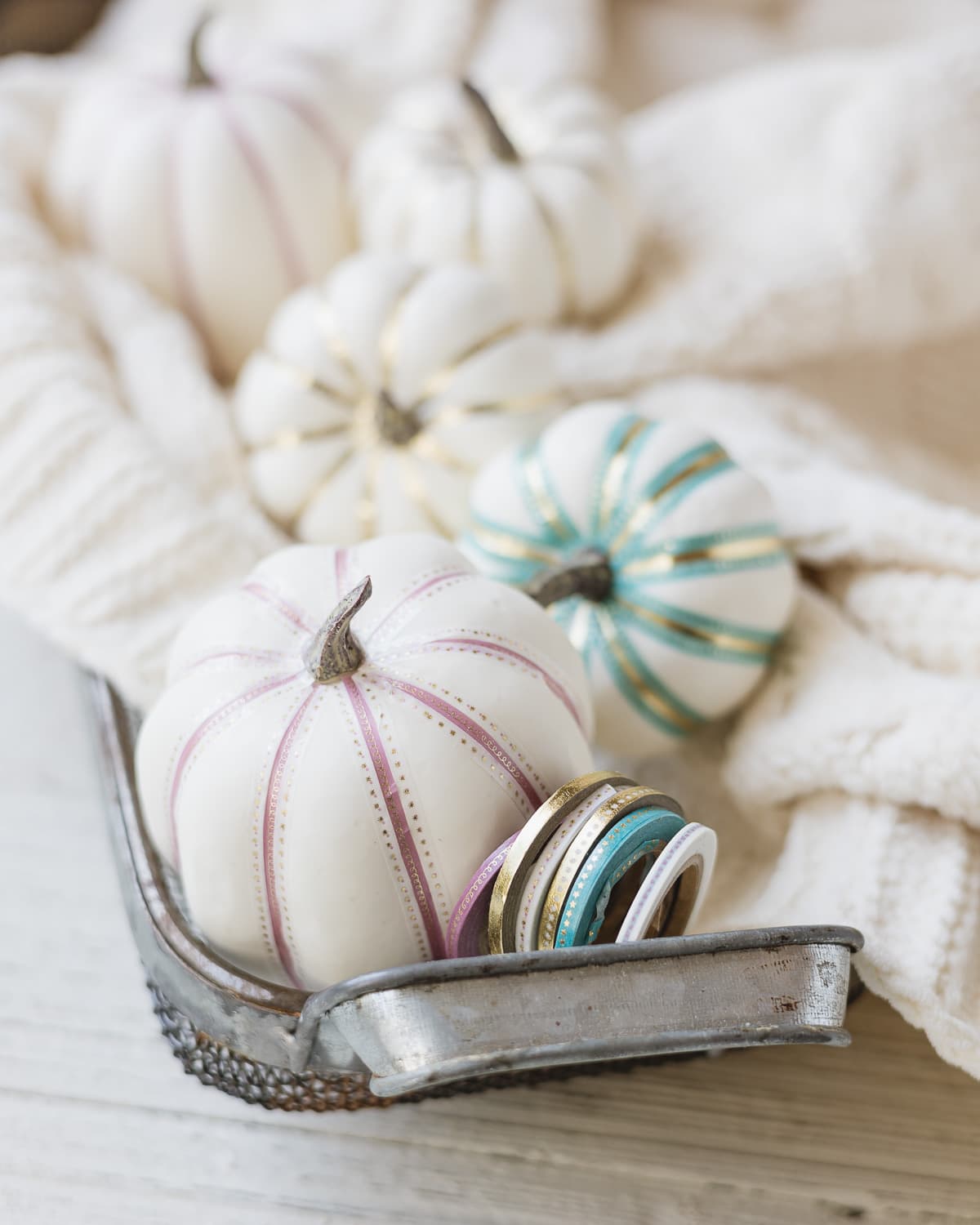 Washi Tape Christmas Ornaments
For these washi tape Christmas ornaments, I painted large wooden beads with chalk paint and then trimmed washi tape into a variety of patterns. The blog post includes a step-by-step video too!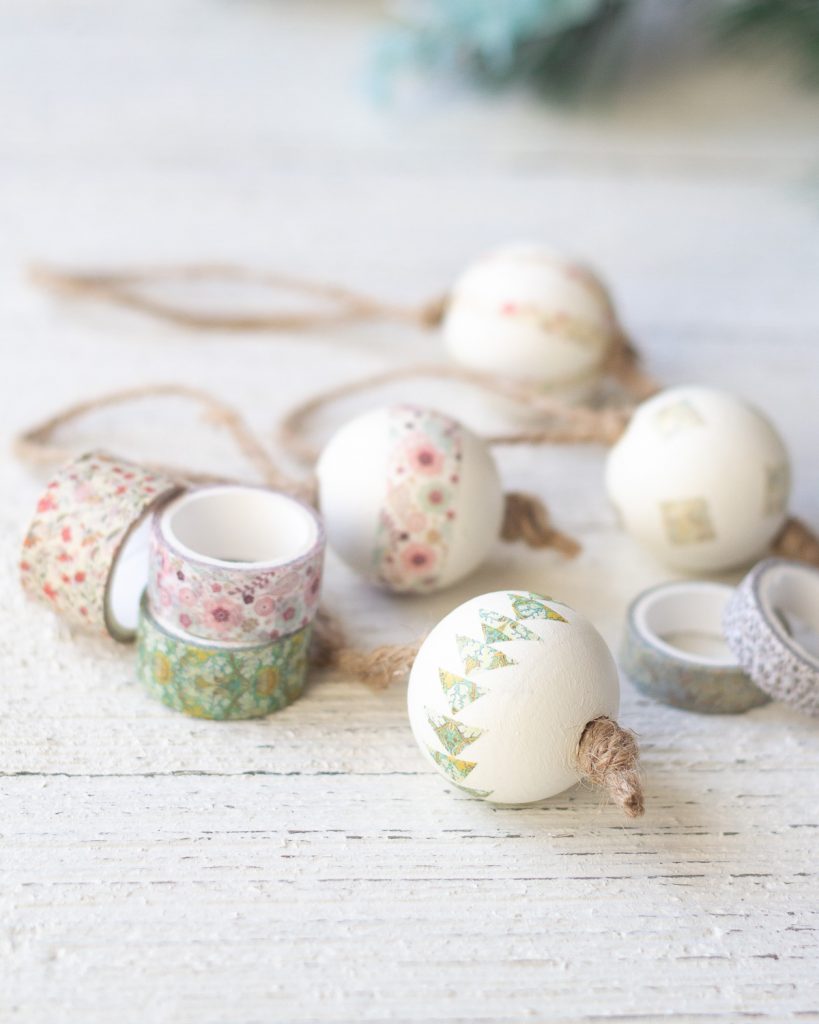 Rugby Striped Dresser
I love this bright washi tape dresser idea from Megan at The Homes I Have Made. The extra wide washi tape really makes a statement on the IKEA Tarva dresser.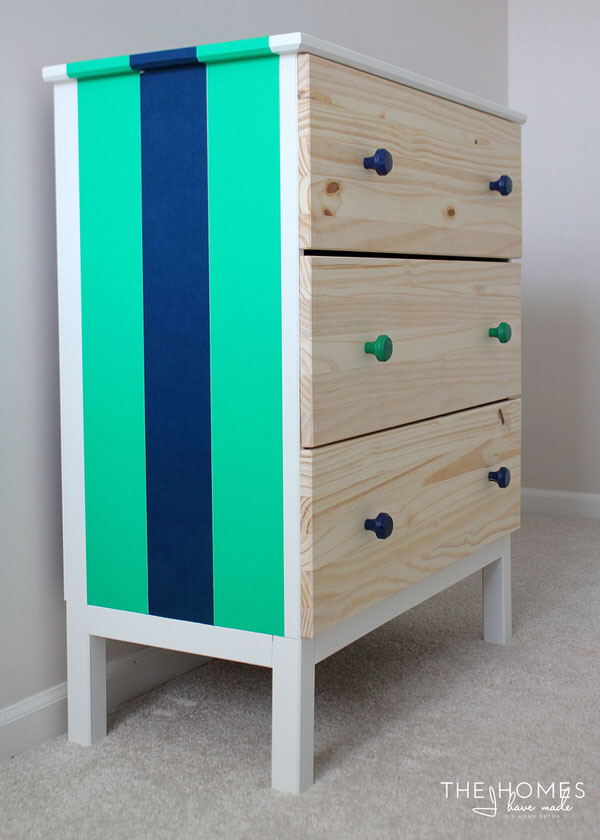 Washi Tape Cupcake Flags
You could use these cute washi tape flags in a variety of ways, but my favorite is using them to top a delicious dessert–like cupcakes!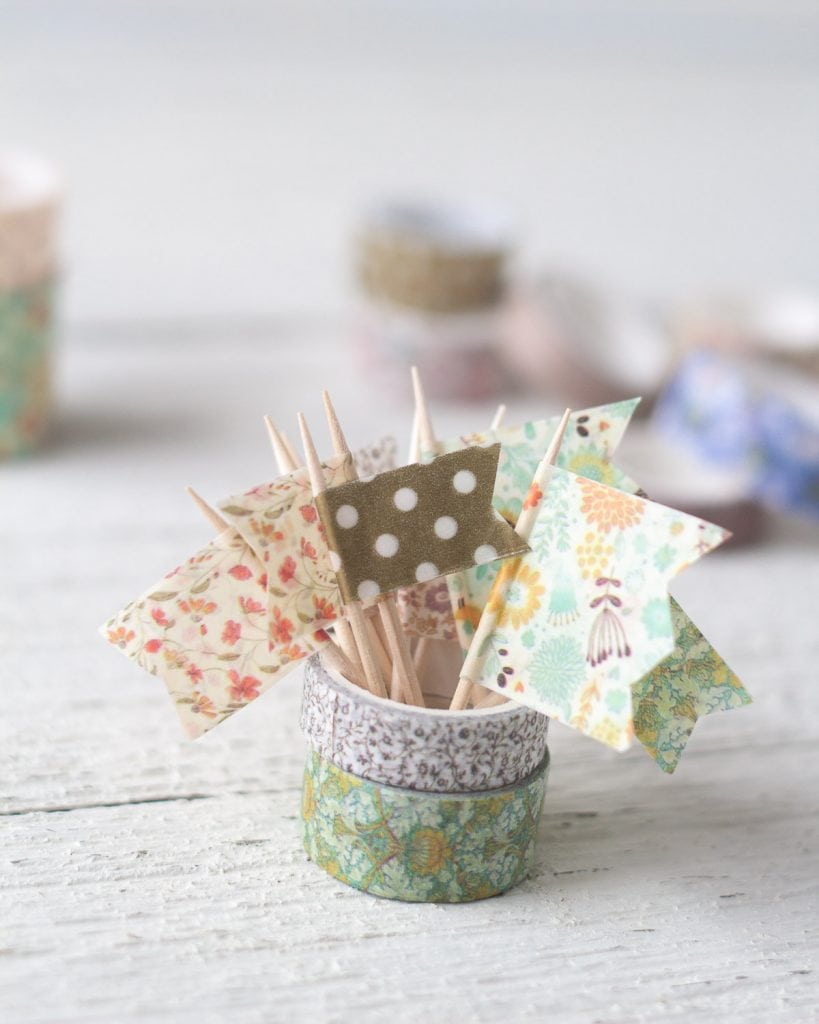 Washi Tape Monogram Art
Love this great home décor idea! Make monogram art with washi tape from Lia Griffith at LiaGriffith.com.
Mason Jar Gift Idea–with Washi Tape!
Fill up a mason jar with washi tape (color coordinate for the prettiest presentation!) for this easy gift-in-a-jar idea. Great gift for anyone who loves crafting!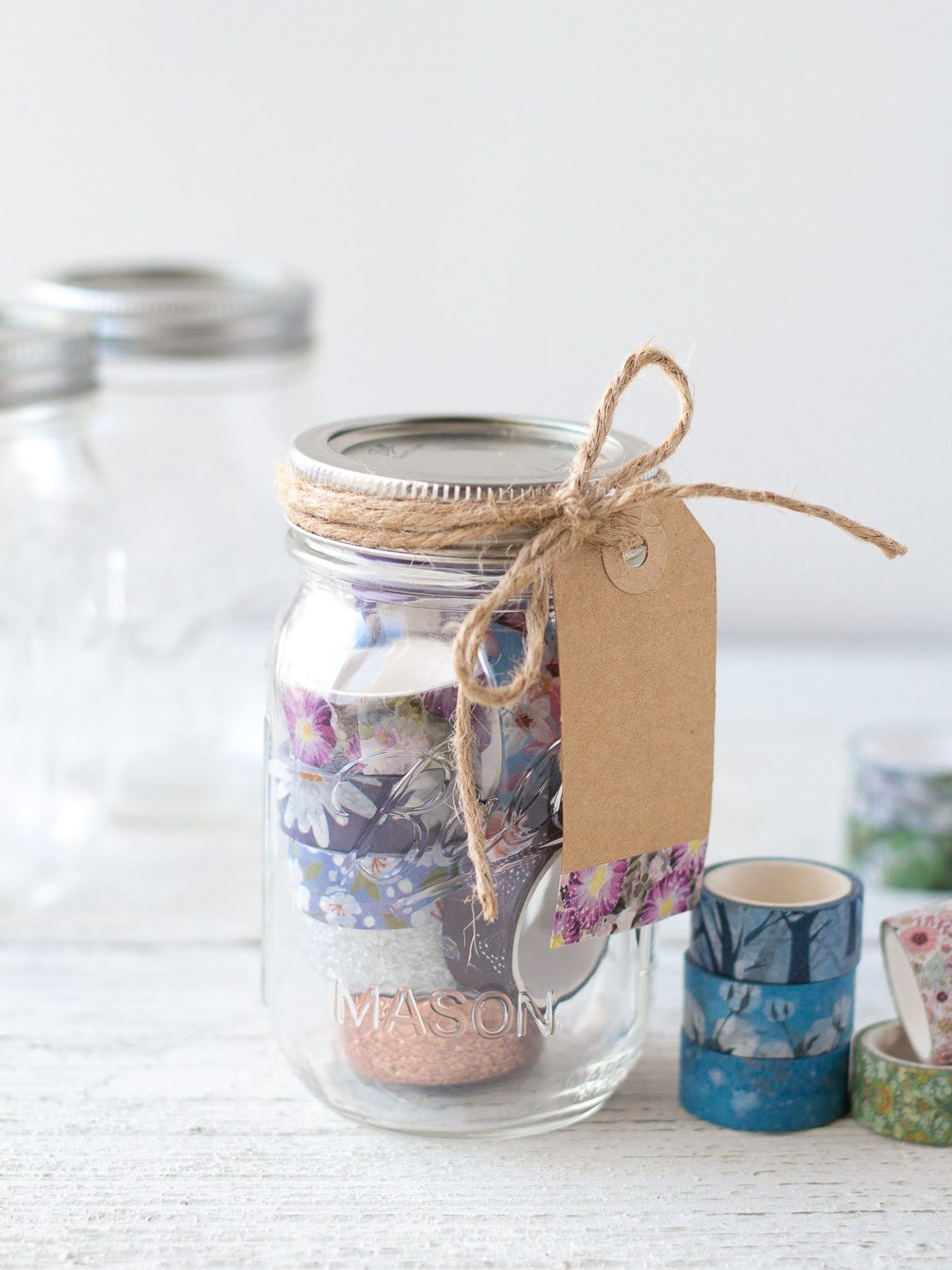 Mason Jar Lids
Cover a mason jar lid with washi tape for a cute gift-in-a-jar presentation. Or, just use them organize office supplies! Here's the tutorial + tips on getting the washi tape to stick.
Washi Tape Bunting
Make a simple washi tape bunting like Emma at Gathering Beauty and use it to tie around gifts, as a party decoration, or to embellish a card.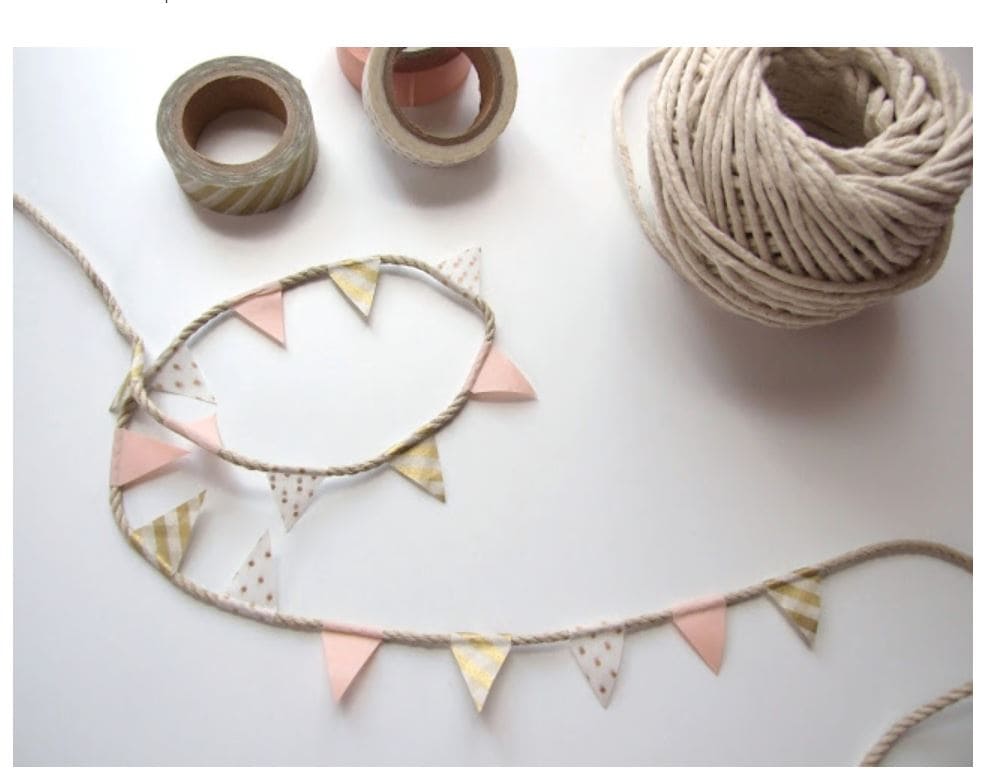 Create Your Own Dry Erase Calendar with Washi Tape
Customize your own dry-erase calendar from start-to-finish with this washi tape idea from Megan at The Homes I Have Made.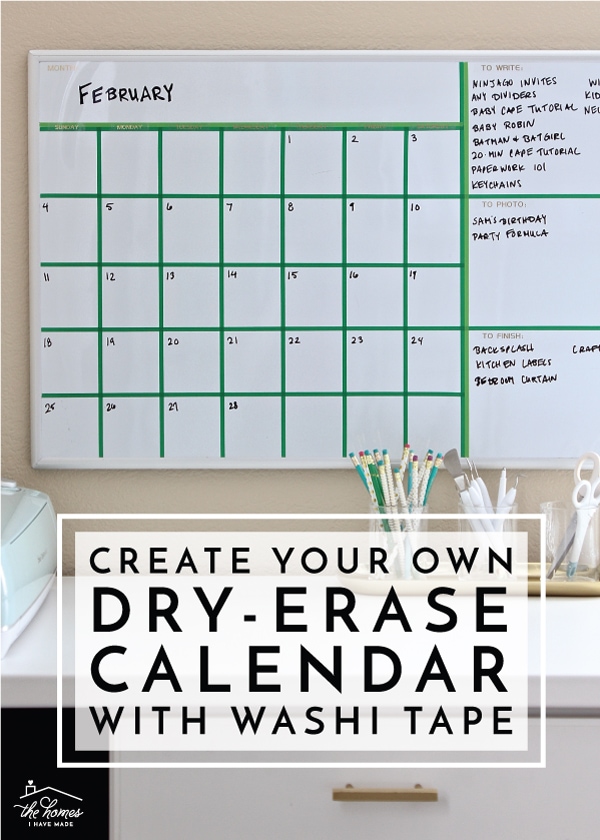 Washi Tape Cookie Cutter Ornaments
A simple but festive craft from Kimberly at A Night Owl, these washi tape cookie cutter ornaments would be lovely on your tree this year!
Add Washi Tape to Your Gift Wrap
Use kraft paper and washi tape next time you have gifts to wrap. Wrap the tape around the gift or apply smaller pieces and create a simple design.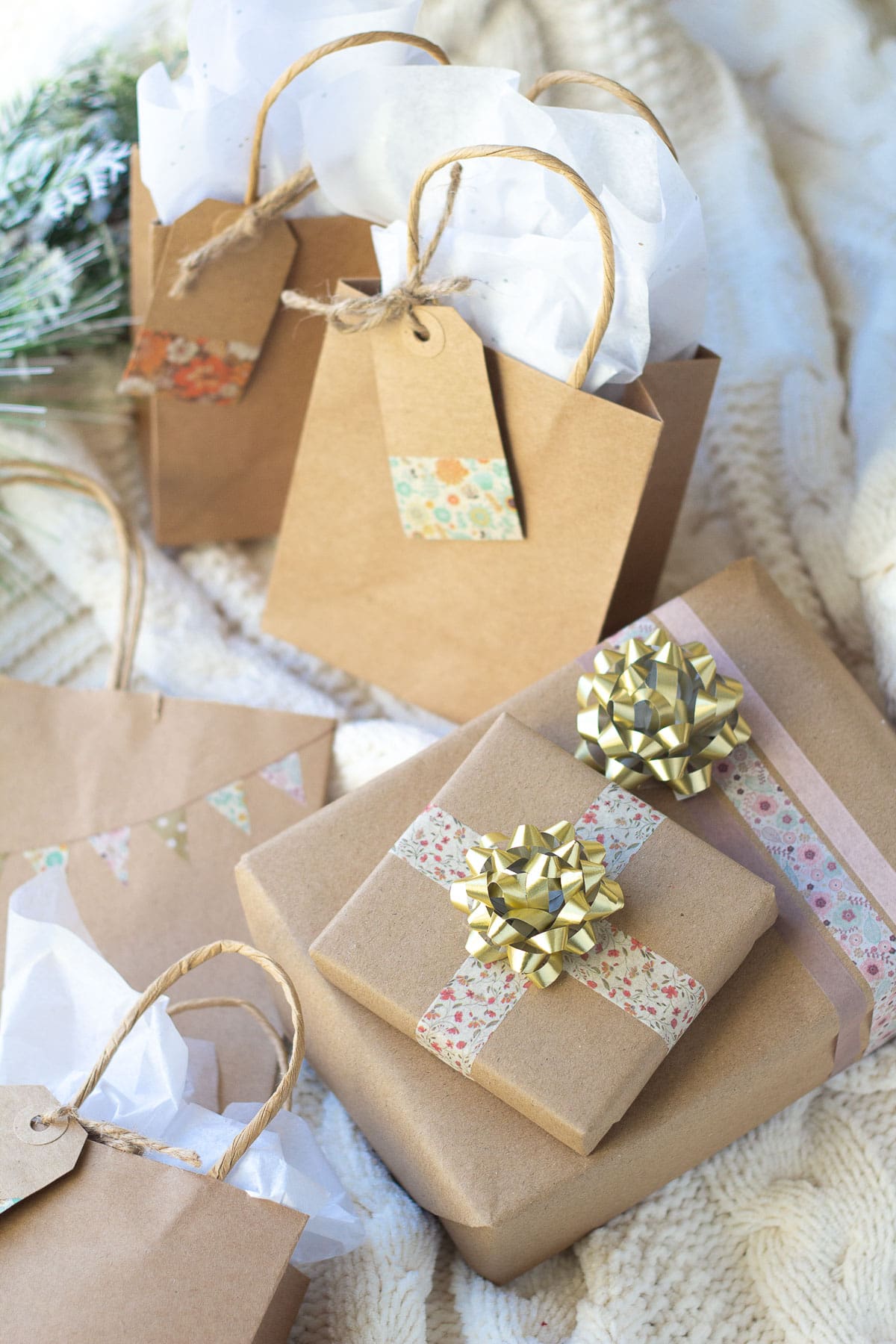 Cover Notebooks and Pencils
Lia Griffith teaches how to cover notebooks and pencils with washi tape in this easy tutorial.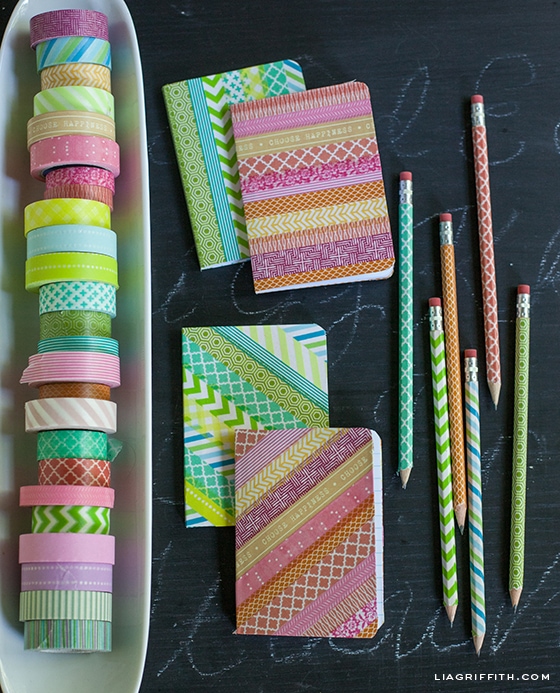 Home State Washi Tape Art
I'm celebrating Minnesota with this easy washi tape wall art idea. You could use the technique for your home state or any other simple outline you'd like to make!
Apple Art with Washi Tape
This fun apple art idea from Jenae at I Can Teach My Child is so cute for some cheery home décor!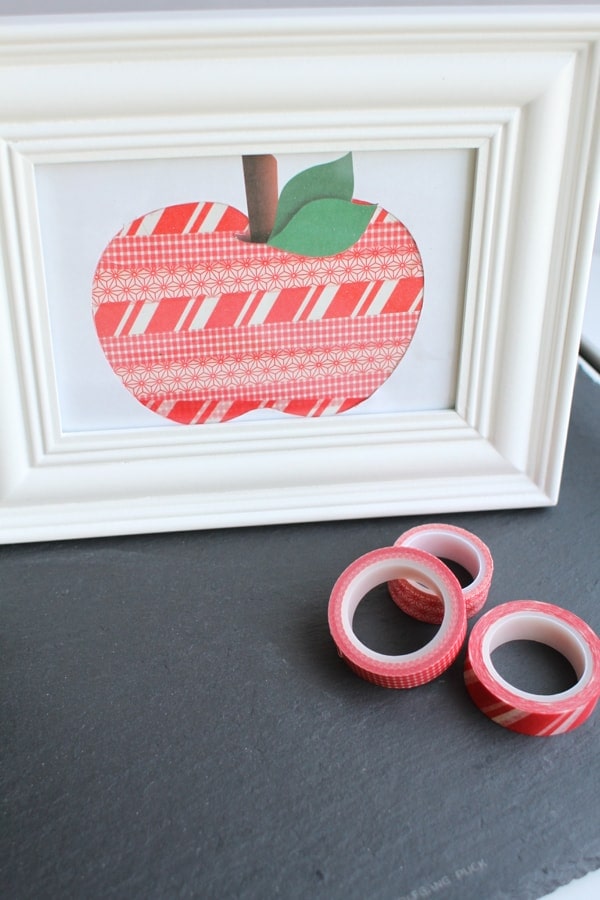 Frame a Mirror with Washi Tape
This creative home décor idea comes from A Beautiful Mess.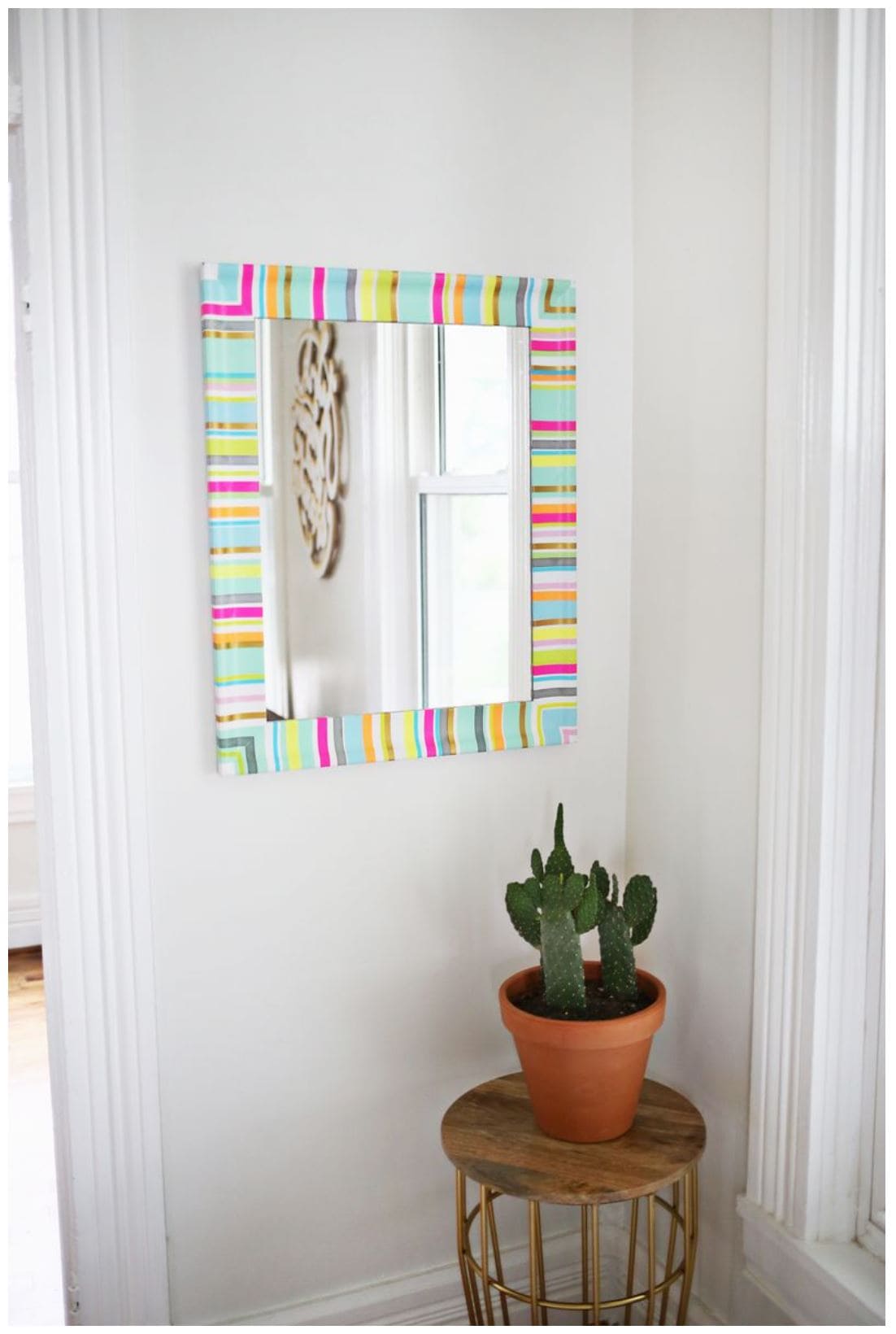 Washi Tape Easter Eggs
These Geometric Washi Tape Easter Eggs from Chelsea at Lovely Indeed are so cute. And far less mess than dyeing eggs too!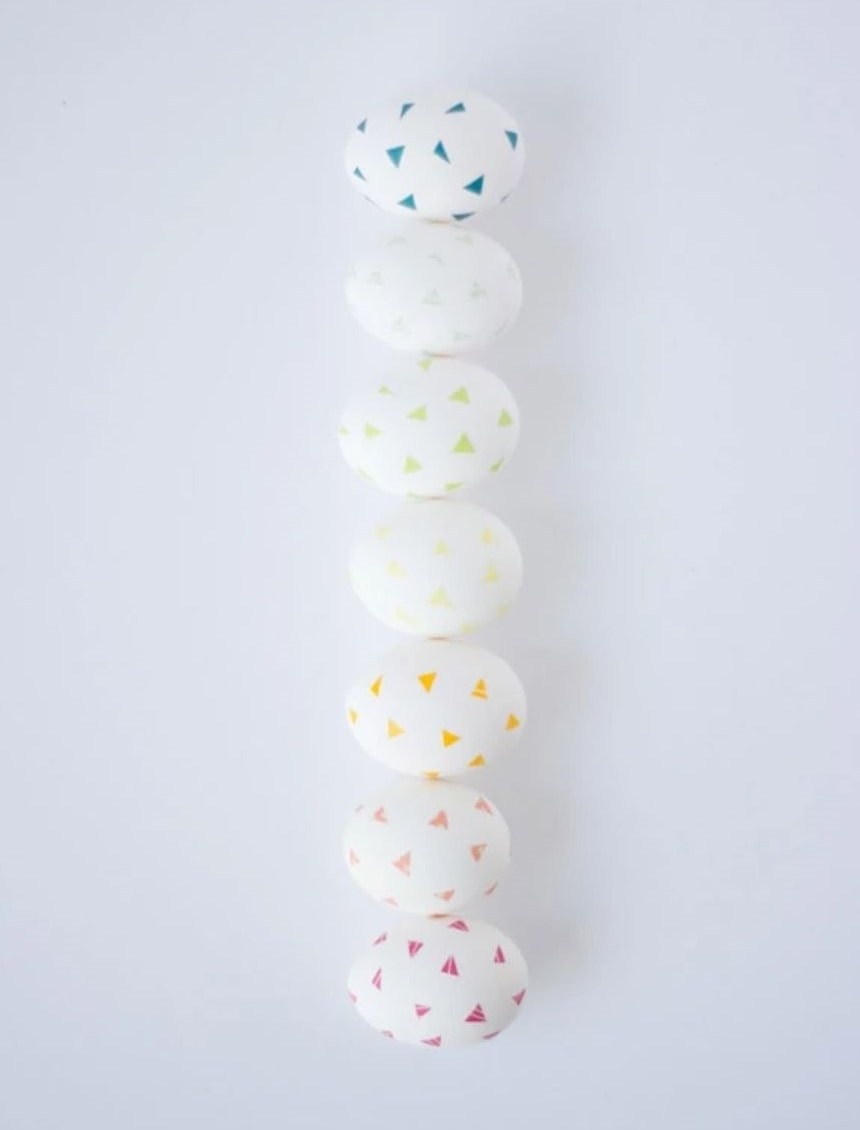 Even More Washi Tape Ideas
You could also try using washi tape to decorate:
a glass vase
a wooden crate
a planter
binder clips or paper clips
bullet journals (very popular!)
phone case
bookmarks
gift tags
keys
clothespins
lampshade
walls
a canvas
phone charger
a book
bookshelf
a water bottle
and just about anything else you can think of!
Love free craft ideas? Subscribe to Bellewood Cottage for more fun and relaxing craft ideas straight to your inbox.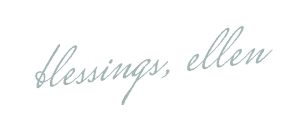 More Craft Ideas from Bellewood Cottage