Easy Homemade Whipped Cream Variations
Mmm, homemade whipped cream! It's a fancy treat that is quite easy to make and is lovely on top of many desserts and treats. When you make it at home you can skip all the additives in the prepared frozen or spray can varieties. Here's a roundup of easy homemade whipped cream variations so you can experiment with a variety of flavors!
Please note that this post contains affiliate links which allow me to earn a small commission when a purchase is made at no additional cost to you. Read more here.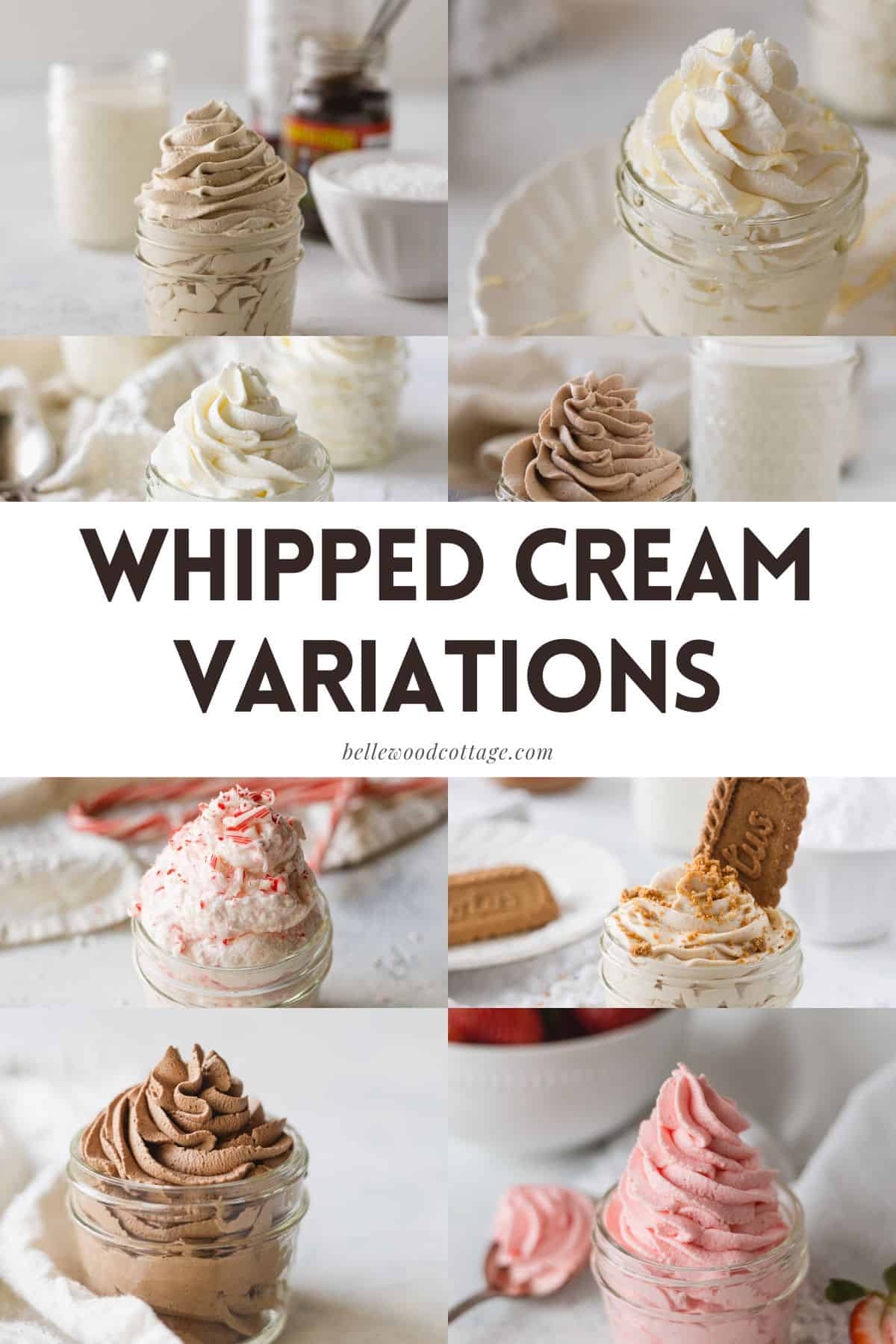 What will you need to get started?
All of these recipes start off with heavy cream. Look for "heavy cream" or "heavy whipping cream" at the grocery store. "Whipping cream" has a slightly lower fat content and won't whip up as well.
Many of the recipes also use powdered sugar for sweetener. Granulated sugar works as a substitute as well.
My favorite way to whip the cream is with a hand mixer. It's quick and easy to do smaller quantities as well. You can also use a stand mixer, a bowl and whisk, or even a mason jar.
Never made whipped cream before?
Check out my How to Make Whipped Cream tutorial for all the details and to make a batch of lightly sweetened whipped cream that is absolute perfection atop a bowl of strawberries, a mug of hot cocoa, a favorite dessert, and more. Yum!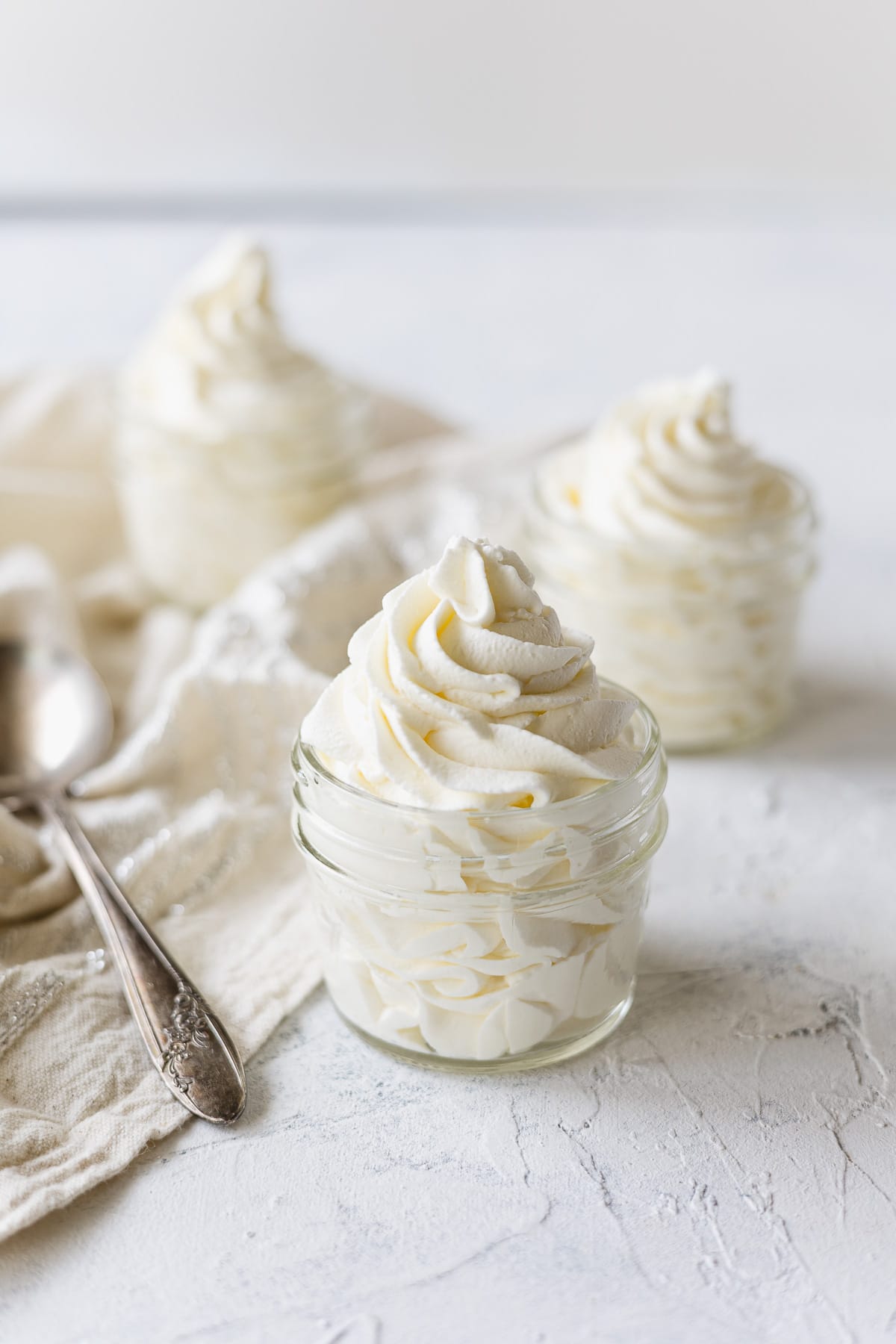 If you have questions about preparing homemade whipped cream, I have answers! Check out my in-depth whipped cream FAQs post for more.
What about leftover whipped cream?
Did you know you can freeze whipped cream for later? Get the instructions for how to freeze whipped cream.
What flavors are on the list?
There are lots of fun choices here (and I'm adding new ones often) including a chocolate-hazelnut Nutella whipped cream, cookie butter (Biscoff) whipped cream, coffee, chocolate, strawberry and more! Yum!
Whipped Cream Variations
If you love whipped cream, you'll love these homemade whipped cream variations. Skip the processed options at the grocery store and make your own custom flavors for topping desserts, coffee, pancakes, and more. This growing list includes some of my favorite recipes like Nutella whipped cream, strawberry whipped cream, and chocolate whipped cream. Mmm!
Want More Recipes?