My Favorite Chalk Painting Projects
Wondering what you can do with chalk style paints? Here's a roundup of some of my favorite chalk painting projects from the last few years on Bellewood Cottage. From furniture flips to Christmas ornaments, use this list for inspiration and ideas. Plus, tips for getting started with chalk paints!
Please note that this post contains affiliate links which allow me to earn a small commission when a purchase is made at no additional cost to you. Read more here.
Chalk style paints have been a popular topic in the home decor/DIY space for years now. When DIYers realized how great the paint worked to quickly flip dated furniture it became a huge trend.
"Chalk Paint" is actually the original creation (and registered trademark) of Annie Sloan. A lot of bandwagon products from other manufacturers have followed suit, but Annie's paint is the original.
Chalk style furniture paint is designed to adhere to surfaces (often old wooden furniture) without sanding first. Annie's Chalk Paint (and many imitator chalk style paints) adheres well without sanding or prep, dries to a matte finish, requires a top coat to seal, and distresses easily for a rustic or farmhouse-style look. 
A major difference between Annie's paint and other copycat varieties is the composition of the paint. While Annie's is ultra-thick and very low VOC, many other chalk style paints that I've used tend to be just a revised formula of conventional paint–slightly thickened and more matte of course. Learn more about Chalk Paint Brands.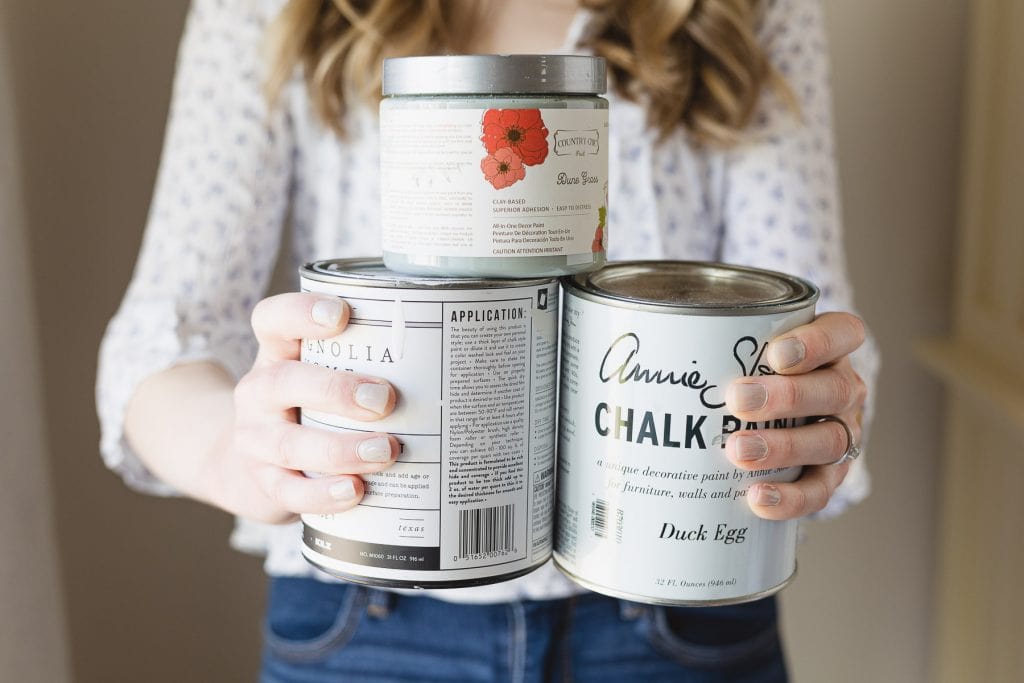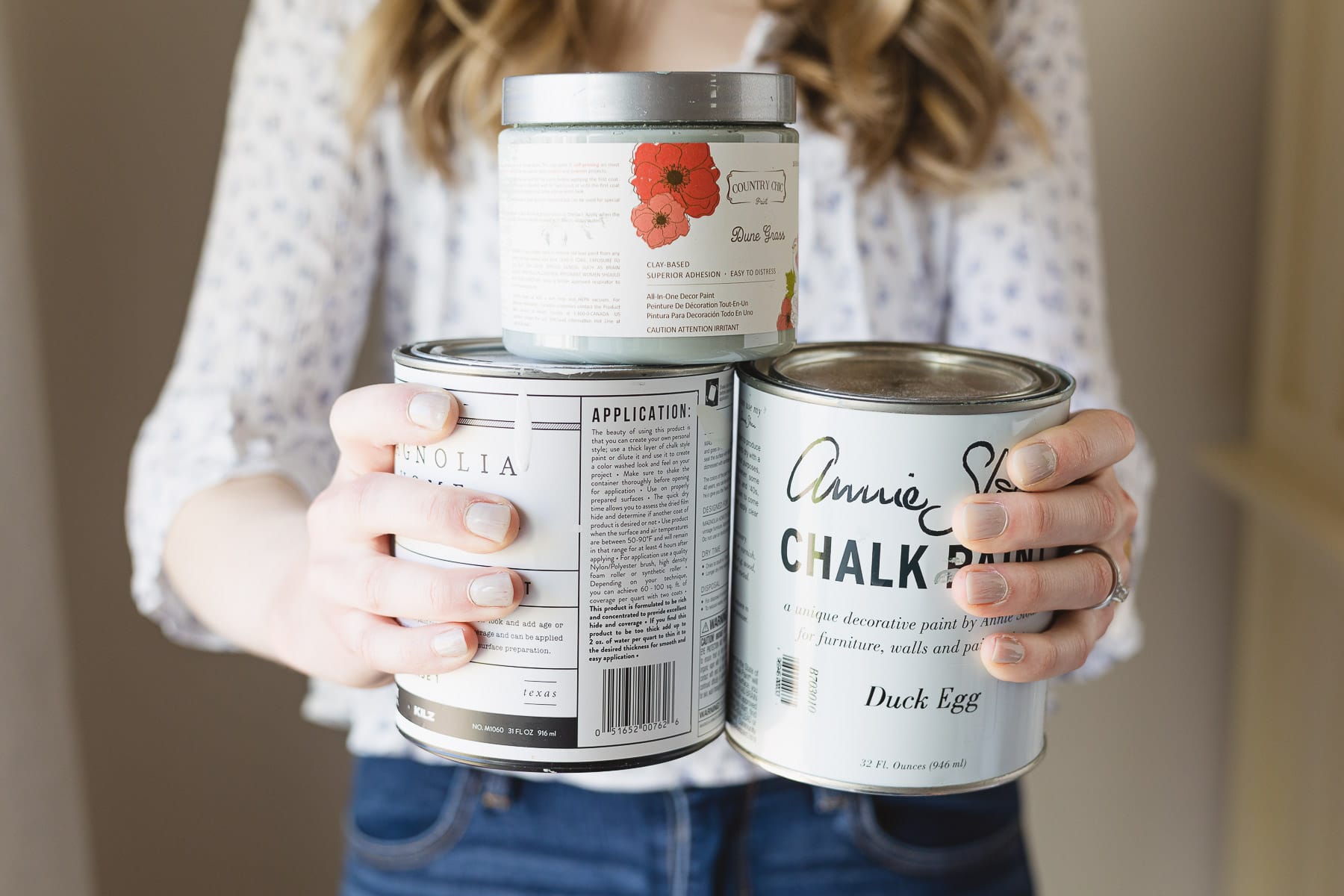 My Top Posts About Chalk Painting:
If you are just getting started and want a little more info about what Chalk Paint actually is and how to use it, here's a few helpful posts I suggest starting with:
Favorite Chalk Painting Projects
This list shares some of my favorite chalk painting projects from over the years. From painted furniture to painted pumpkins this list will give you ideas and inspiration for your own chalk painting adventures.