What is chalk paint? How do you use it? What's the difference between "chalk" paint and "regular" paint? If you've ever asked these questions, join me for a deep dive into paint ingredients, techniques, cost, durability, and more. Let's talk chalk paint!
Please note that this post contains affiliate links which allow me to earn a small commission when a purchase is made at no additional cost to you. Read more here.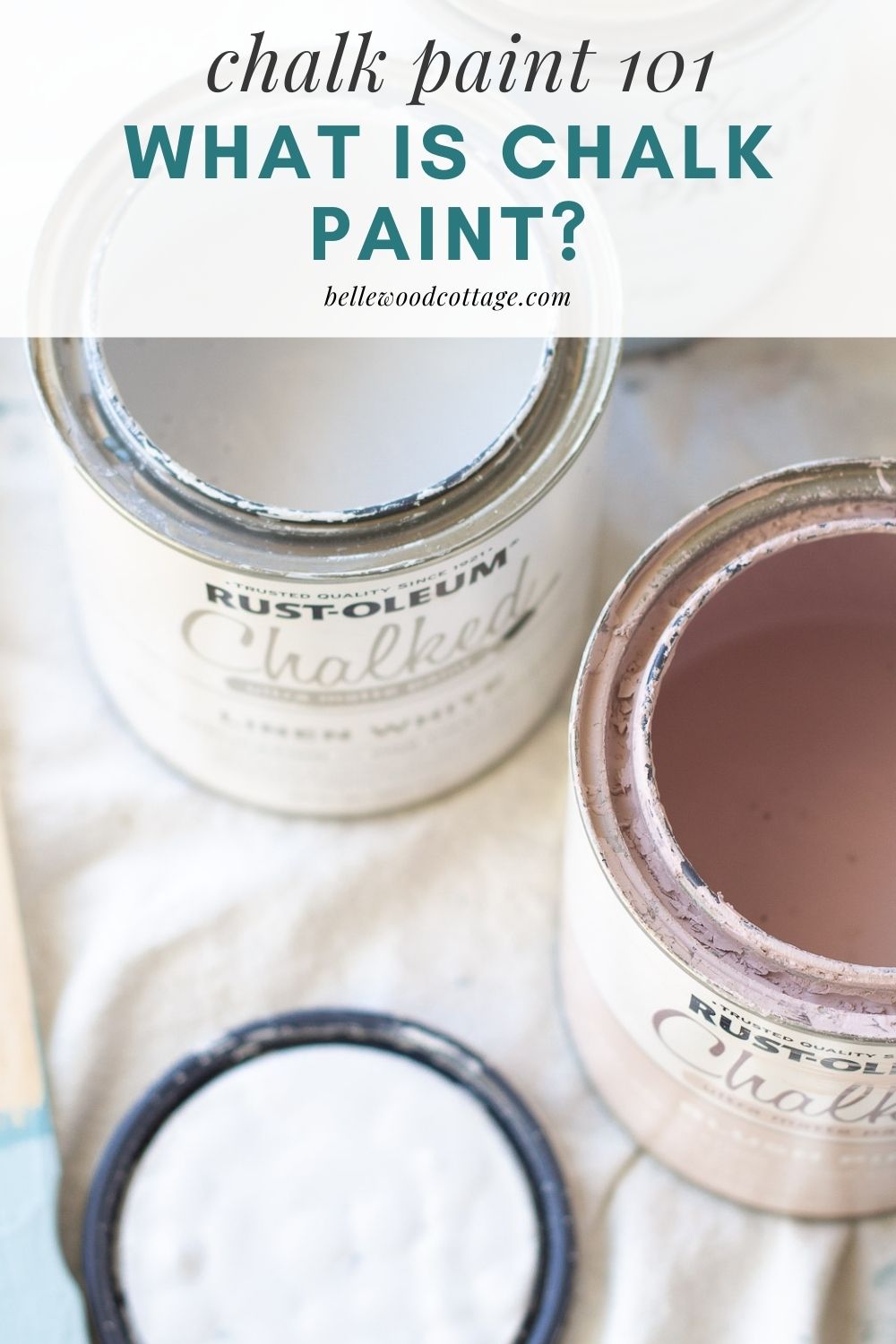 Hi there! I'm excited to answer the question, "What is chalk paint?" for you. Feel free to use the following table of contents to skim this article as needed.
What Is Chalk Paint?
Chalk Paint was created by (and is trademarked by) Annie Sloan. Annie's years of expertise in the art world led her to create a paint that transformed furniture painting (and more). It was sold for many years in the UK and caught on to major popularity in the USA in the last decade or so.
Chalk paint is a style of paint that adheres well without sanding or prep, dries to a matte finish, requires a top coat to seal, and distresses easily for a rustic or farmhouse-style look. It is often used for refinishing old (and new) furniture. However, it can also be used for DIY projects like painting curtains, Christmas ornaments, and lots more.
Because of the popularity of the original Chalk Paint, there are many imitation products available now as well, usually labeled "chalk style paint". And honestly, a lot of them work great!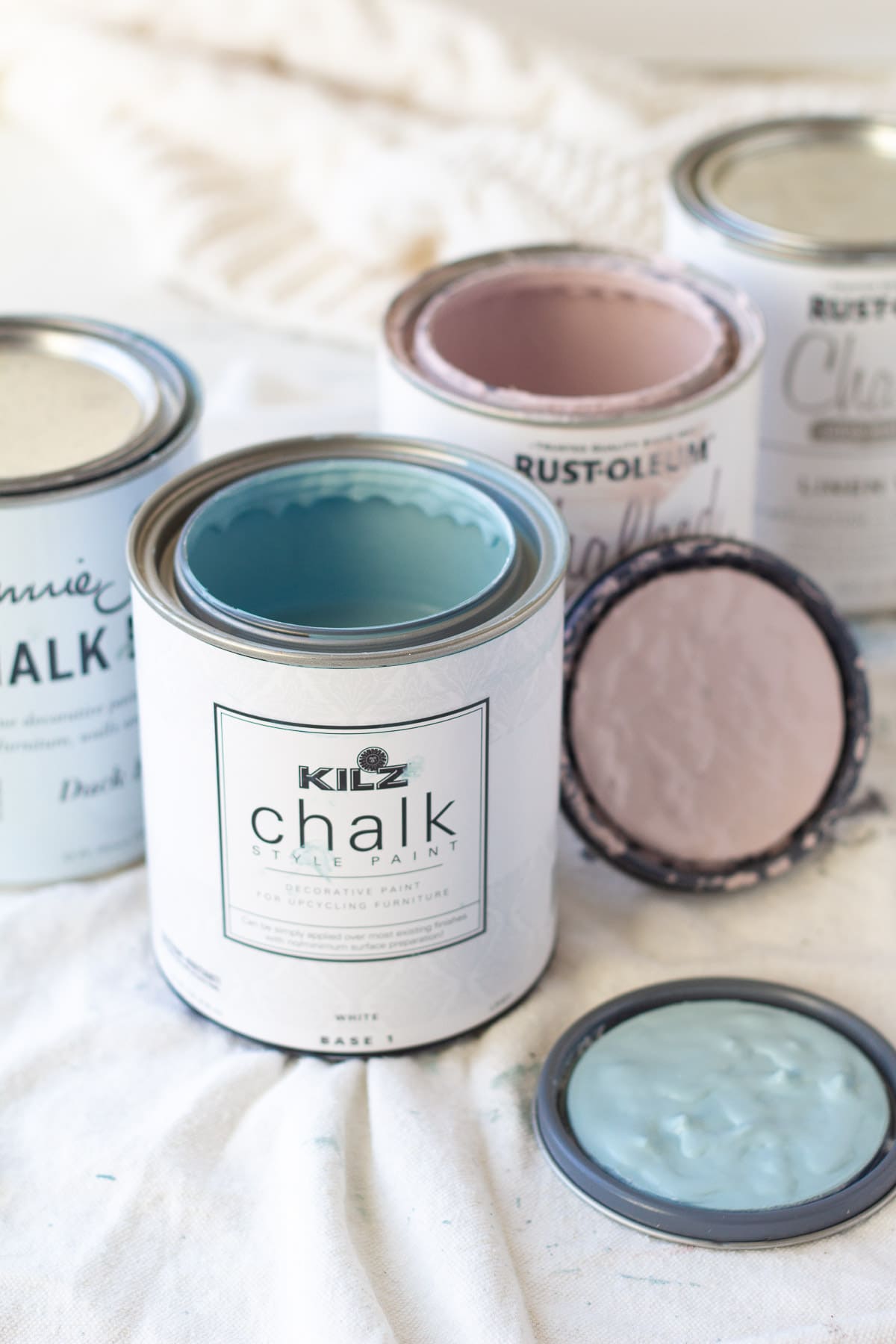 Chalk Paint (and chalk style paint) is popular because crafters love that the paint provides them an easy way to transform just about anything in their homes. With chalk paint, there is no need for the gear, space, and hassle of traditional refinishing, which requires paint stripping, sanding, and hours of prep work.
Chalk style paint also lends itself extremely well to a handcrafted or vintage/distressed feel. This style was (and still is) quite popular as farmhouse style décor continues to be a top home decorating choice.
Are All Chalk Paints the Same?
Not necessarily. All chalk style paints, while many are made from similar ingredients, are all a tiny bit different. The biggest difference I've found though is between all the imitation brands and the original Annie Sloan paint.
For instance, Annie Sloan paints are environmentally conscious and very very low VOC. Annie talks about how her paint is non-toxic with minimal odor. This is a distinction from chalk style paints (only some are labeled "low VOC") which do not make these claims and which still have a strong paint smell.
Unsurprisingly, there are also some differences in the ingredients of Annie Sloan Chalk Paint versus the chalk style paint brands. The end of this post includes a quick summary of ingredients in the various paints.
Another distinction is that Annie Sloan is a big proponent of "no prep" painting. No sanding, priming, nothing. And truly, this does work (well, usually) with chalk paint.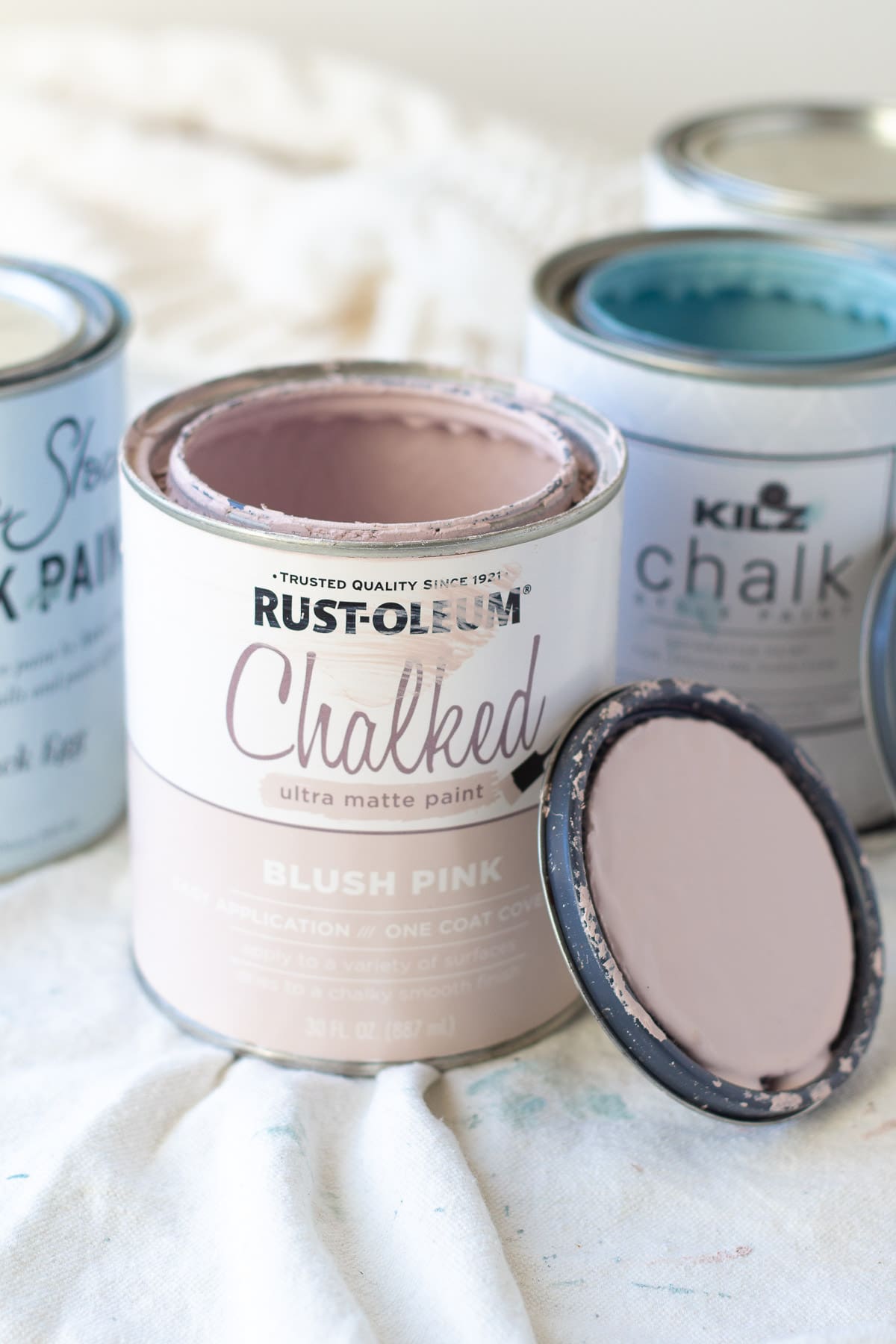 However, you'll find chalk style brands like Rust-Oleum Chalked or KILZ Chalk Style Paint include on the can a suggestion like this one from Rust-Oleum, "To enhance adhesion, lightly sand glossy or porous surfaces". Interesting. We'll talk more about this in a moment!
What about characteristics that all chalk paint/chalk style paints have in common? Generally, a chalk style paint will have a thick consistency, matte finish, require a top coat, and create a handcrafted feel.
Chalk paints are also sold in quarts (or smaller containers). Containers cost about $18-20 for a quart of chalk style paint and close to $40 for Annie Sloan Chalk Paint.
But what about the whole no-prep thing again? Well, let's dive into that a little more.
Do You Have to Prep Before Chalk Painting?
Like I talk about in a related post, I do take some prep steps before chalk painting. Let's review them here and the reasoning behind each one.
Clean Your Piece
Before chalk painting anything (unless it is brand new), I always clean it. A little soap and water is fine and if you have a smelly piece, these tips for cleaning stinky furniture from Miss Mustard Seed are excellent.
Repair the Furniture
If you are working with a piece of furniture (especially a used piece) you might need to make some repairs. For instance, if you'll be replacing hardware, you might need to fill and sand the old holes to prepare for the new hardware. Complete these steps before painting.
Sand Your Piece
Now, sanding, this is the hot-button topic!
Sanding down furniture (or cabinets, ugh!) to the bare wood is not for the faint of heart. It's a time-consuming process that yields beautiful results, but is truly a labor of love. It's exhausting. And personally, now that I have a toddler? I'm all about shortcuts.
Chalk paint allows you to simply grab a piece of furniture you like and start painting it! Just like that.
Now, here's the deal. While you might be able to do this with Annie Sloan, you'll find that most "chalk style" paints on the market (as I noted earlier) leave a neat little note on the back of the can recommending that for the best finish, some sanding is advised.
That doesn't mean you need to sand down to the bare wood. The point is to just lightly break up that surface a bit with a fine sanding block or sandpaper in about a 120-150 grit (work in the direction of the wood grain). You can also use a medium sanding block first and then follow it up with the finer block.
Note: Know what you are sanding! Accidentally sanding lead paint is incredibly dangerous and should be avoided.
So, do you have to sand before chalk painting? Not necessarily. But, if you don't sand (and you are painting a glossy piece), you might find that in addition to potentially chipping easily, the paint might pull away (there's an example in my KILZ Chalk Style Paint review post) when you apply additional coats.
I lightly sand maybe 50% of the time. For me it depends on the age and condition of my piece. I will generally pass over a super shiny finish with a sanding block to give it a little grit.
I suggest reading the paint can (especially if you are using a "chalk style" paint) and going with the suggestion the manufacturer provides.
Also, I just want to say that if you don't have the space or ability to sand (it's hard work and a lot of dust), don't worry about it. Feel free to jump right in with painting. Likely, your piece will turn out just fine.
Note: Chalk painting is not about following a strict set of rules. It's about enjoying the process, experimenting, and discovering your personal style and favorite techniques. And most of all? It's about bringing new life to pieces (furniture or otherwise) so that you love using them in your home.
But What About Primer?
Generally you don't have to prime before chalk painting, but I got into the habit of using it after I worked on this hutch (do not paint knotty pine–just don't). The bleed-through of all the pine knots in the piece was frustrating to say the least.
It took a few cans of Zinsser B-I-N Shellac primer to assuage the damage. But sadly, the pine knots started showing through again soon after completing the piece. Argh.
If you notice bleed through, finish your coat of chalk paint (so you don't have weird streaks later), and then prime it! I have also heard great things about Zinsser Shellac.
I usually just use an all-purpose primer these days, but now I know what to use if/when I experience severe bleed through.
In summary, here's a quick overview of the steps I use before chalk painting.
How I Prep for Chalk Paint Step-by-Step
Rough up piece with a light sanding block (or a medium and then light).
Prime with an all-purpose primer (use shellac if encountering severe bleed-through).
Paint with two coats chalk paint.
Seal with a matte clear polycrylic like Rust-Oleum Matte Clear. I've always had success with that product, but you can read more about top coats here.
The Pros and Cons of Using Chalk Paint
So, why bother grabbing a can of chalk paint over a can of latex paint?
Some Great Reasons to Use Chalk Paint
you don't want to sand or prime
toxicity is a concern and you are looking for a very low VOC paint (try Annie Sloan!)
tends to go farther than a can of regular latex paint
the variety of colors, brands, and techniques makes chalk paint SO creative and fun
you are on a budget (check out these tips on how to save money on chalk paint)
matte finish, distressed, or "farmhouse/vintage" style furniture is your goal
If you want more ideas for what to paint with chalk paint, here are some ideas.
Reasons Not to Use Chalk Paint
you are painting bathroom or kitchen cupboards (with the correct top coat, this *can* work, but I do suggest you search the internet for cautionary tales before you start chalk painting in a bathroom or kitchen!)
visible brushstrokes aren't your style
color selection is too limited (check out Behr's line–lots of colors and custom tinting available at Home Depot)
you want to make a chalkboard–use chalkboard paint instead!
What Are the Ingredients in Chalk Paint?
I'm just a gal who loves painting furniture. So, while technical knowledge about paint isn't my specialty, I thought it was important to still provide some super basic info in this article.
I did a little digging into the technical/safety documents of some of my favorite chalk paints (note: if you are an expert in this area, please weigh in via the comments section).
Technical Data Sheets
I looked into the technical data sheets for both KILZ and Rust-Oleum Chalked Paint. KILZ noted the Resin Type in their Chalk Style Paint is "Modified Acrylic". Rust-Oleum's data sheet noted a resin type of "Acrylic".
Ingredients
Annie Sloan ingredients include, Calcium carbonate, Titanium Dioxide, Diiron trioxide, via this Safety Data Sheet. (Note: I reached out to Annie Sloan to confirm that this is an accurate copy of their safety data sheet and the copy they sent me does look to be the same.)
KILZ Chalk Style Paint ingredients include, Calcium carbonate (limestone), Titanium dioxide, Talc, Magnesium silicate hydrate. Via this Safety Data Sheet.
Rust-Oleum Chalked Paint ingredients include: Hydrous Magnesium Silicate, Titanium Dioxide, Hydrotreated Heavy Paraffinic Petroleum Distillates, 2,2,4-Trimethyl-1,3-Pentanediol Isobutyrate, Sodium Nitrite, Crystalline Silica / Quartz. Via this safety data sheet.
If you have any additional questions in relation to particular ingredients, check out the linked safety data sheets. Or, contact the manufacturer to ask more technical questions.
Where to Buy Chalk Paint?
Ready to get started?
There are so many places to buy chalk paint that I wrote a whole article about it (plus tips on my favorite paints and how to save money).
If you are just getting started, I suggest starting small and ordering a can of Rust-Oleum Chalked, KILZ Chalk Style, or finding an Annie Sloan stockist. As you paint, you will discover your favorites. Embrace the process!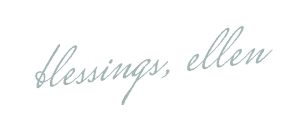 More Crafty Things from Bellewood Cottage